latest news from liz &raquo
Following the Chancellor's Spending Review, I appeared on Peston to discuss the main announcements. The Government is hitting those on the lowest incomes, with a public sector pay freeze and £20/week cuts to Universal Credit.
The Chancellor needs to reprioritise, and focus on building jobs and growth in every part of the country.
Watch the full show at https://www.itv.com/hub/peston/2a4458a0193.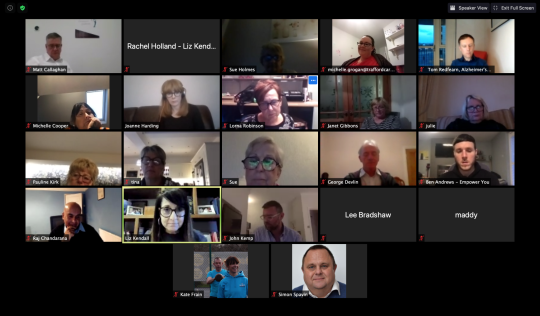 On Carers Rights Day, I spoke at North West roundtable with carers and care providers, organised by Cllr Joanne Harding.
We heard some heartbreaking stories from people who have not been able to see their families, and the key role that unpaid carers play in looking after elderly, ill or disabled loved ones.
The Government have now said that social care reform will not happen until next year.
Good quality care cannot be delivered without the involvement of families, and I hope that when plans are finally brought forward that families are at the heart of our system. They do the bulk of caring in this country, but do not get the recognition they deserve.
We must do more to identify people who need help and support, as well as getting them the basic information and advice they need. Carers also need the chance to take a proper break, so they can keep going and look after themselves as well as the person they are caring for.
I will keep pushing for long-term reform that works for all parts of the social care system.
The Government have announced that Leicester will now be in Tier 3 of local restrictions. I've published a joint statement with Jon Ashworth, MP for Leicester South, and Claudia Webbe, MP for Leicester East, outlining what must be done to help our city throughout this challenging time.
Leicester has been in lockdown for longer than anywhere else in the country, and it will be extremely difficult to hear that we are in the highest tier. It has been exhausting and frustrating for many people, and lockdown has caused huge strain. The Government must act to give people in Leicester the help and support they deserve.
Read coverage of the statement in the Leicester Mercury.
Today I met with the Independent Workers Union of Great Britain, following concerns of worker exploitation in Leicester's textile factories. IWGB work across a wide range of areas to represent mostly low-paid and migrant workers, and areas of the workforce that have been under-unionised and under-represented for too long.
We discussed the barriers facing trade union membership among workers, and how we can overcome these. It is so important that workers are engaged with a trade union, so they can be empowered to speak up against issues like poor working conditions, minimum wage violations, and insecure employment contracts.
I look forward to working more with trade unions locally to end the exploitation of factory workers in Leicester's garment industry.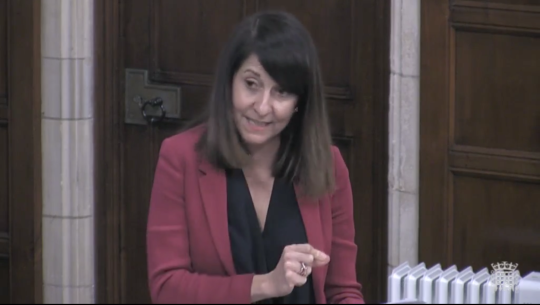 I secured a Parliamentary debate earlier this week on worker exploitation in Leicester's garment industry. We know that there are failings across the industry, and in particular among factories supplying Boohoo.
The debate focused on three main areas: the failure of Boohoo to take action following allegations of poor working practices, the failure of shareholders in Boohoo to hold the company to account and make changes to their investments, and the failure of the government in bringing forward proposals that could lead to change in this sector.
I also highlighted the great work that Leicester City Council are doing on this, including appointing a co-ordinator to bring together the national enforcement bodies, and working closely with community groups to give workers the courage to speak out.
I will continue to work on this important issue and fight for a better deal for garment workers in Leicester.
You can read my full speech on Hansard, watch it on Parliament TV, and find media coverage of the debate on City AM, The Telegraph, and the Leicester Mercury.