latest news from liz &raquo
On 12th March I voted against Theresa May's Withdrawal Agreement. It isn't what people were promised during the Referendum, it's a worse deal than we have now, and it doesn't answer any of the fundamental questions about our future relationship with the EU so the uncertainty facing our country will go on for years to come. You can watch my interview on Sky News about my opposition to May's Withdrawal Agreement here.
On 13th March, I voted to rule out leaving the EU without a deal because of the all the risks and uncertainty this would cause.
On 14th March, I voted to in favour of an extension to the Article 50 process so we don't crash out of the EU on 29th March and to give us more time to try and sort this mess out. I was proud to put my name to another amendment that would have enabled MPs to vote on different options about where we go from here, and I was disappointed that this was narrowly defeated. You can read more about the amendments here.
You can watch the debate I had about Brexit on the BBC's Politics Live programme here.
I was extremely proud to open the new outreach office for homelessness charity Emmaus on Hinckley Road on Friday.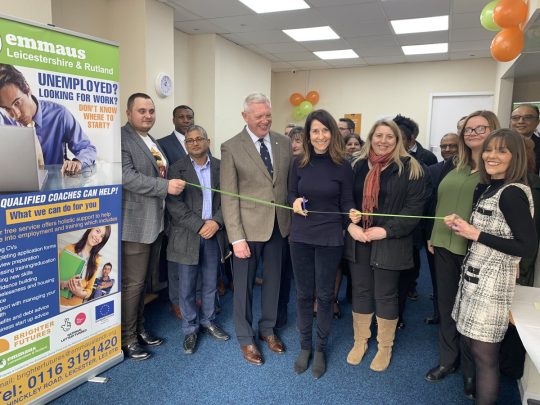 Emmaus is a fantastic charity that is dedicated to giving people who have been homeless the opportunity to rebuild their lives and get back on their feet.
Their brilliant new "Brighter Futures" project is there to provide even more help for people to find work and training with personalised support and advice – from help writing CVs, confidence building, housing advice and benefits and debt advice.
If you'd like to learn more about the project visit Emmaus Leicestershire
On Friday I have a lovely morning visiting King Richard III Infant and Nursery School. As well as visiting the classrooms and seeing the fantastic work the children were doing, I also spent time with the school council where we discussed road safety and problems with speeding cars around the school.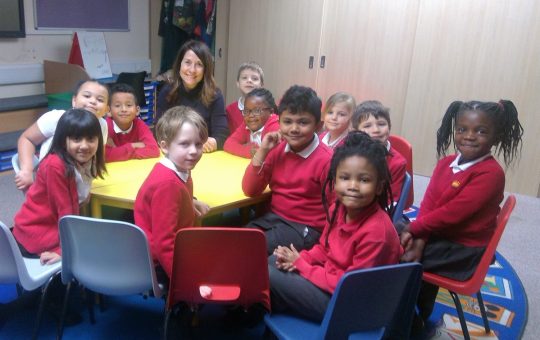 Keeping our children safe when travelling to and from school is really important to me and I'll be doing all I can to help children from every school feel safe.
every school feel safe.
In my latest Leicester Mercury column I argue that whilst I welcome measures announced in the draft Domestic Abuse Bill, on their own I don't believe they are enough. I believe guaranteed long term funding is vital in ensuring every woman who has suffered from violence or abuse gets the help they need to re-build their and their family's lives.
https://www.leicestermercury.co.uk/news/leicester-news/universal-credit-could-put-domestic-2614465?78890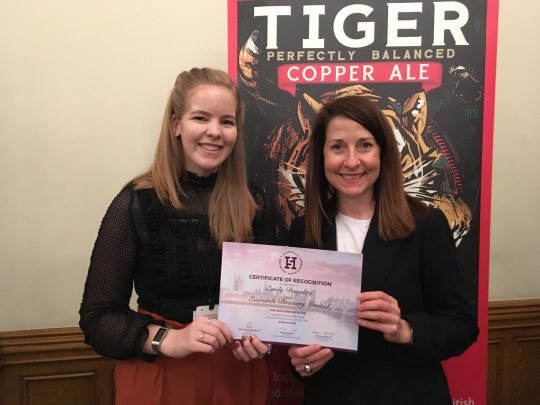 This week is National Apprenticeship Week and yesterday I was really pleased to present my constituent Emily Doughty with an award in Parliament for progressing through her finance apprenticeship with Everards Brewery in Glenfield.
Emily began her three-year Association of Accounting Technicians apprenticeship course in October 2017. When she completes the course, she'll graduate as a part-qualified accountant.
Apprenticeships are an excellent opportunity to help people gain valuable experience as they set out on their careers. I'm determined to do all I can to support young apprentices like Emily to build an exciting future for themselves.