latest news from liz &raquo
After years of anxious waiting and campaigning, NHS England announced last week that we will keep children's heart surgery in Leicester.
I'm absolutely thrilled with the decision and I'd like to thank each and every one of you who has supported us along the way.

Since I was first elected as the MP for Leicester West seven years ago, the future of children's heart surgery at Glenfield has been my most important local campaign and I am extremely proud to have helped lead the fight to save this vital service.

It has been a huge team effort and I am very grateful to all the patients and families, the brilliant staff at Glenfield, charities and MPs from across the East Midlands.

Last week's decision was a vote of confidence in the hard work of our amazing doctors and nurses, and in the hospital's plans for the future.

As your MP I'll continue to do everything I can to back the hospital and hold the Department of Health and NHS England to account in supporting Glenfield to achieve its goals.

We couldn't have done this without you – thank you from the bottom of my heart.

Liz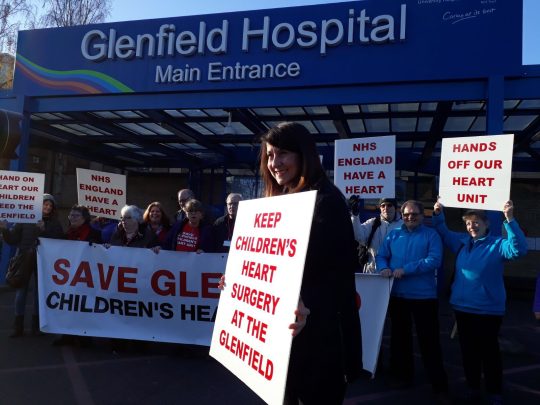 Fantastic news! NHS England has decided children's heart surgery will stay at Glenfield Hospital. Thanks so much to the staff, patients, their families, charities, the East Midlands MPs and all the members of the public who have supported our campaign. Watch a clip of my interview with BBC East Midlands here, read my reaction in the Leicester Mercury's here, and watch my interview with Capital Radio East Midlands here.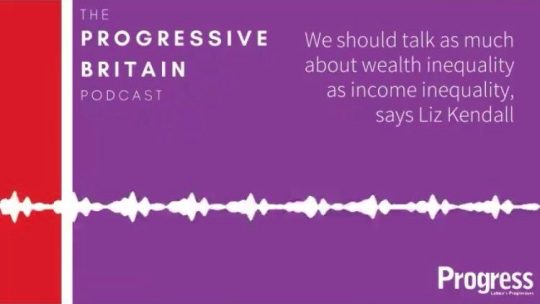 I was a guest on the Progressive Britain podcast, where I joined Alison McGovern MP to discuss the serious issue of wealth inequality.
Wealth inequality is twice as great as income inequality. The wealthiest 10% of households own 45% of nation's wealth, while the least wealthy half of households own just 9%. This is unjust, unfair and holds our country back.
You can listen online here or find it on iTunes here.
On Thursday, with less than a week to go until a decision is made on the future of Glenfield Hospital's Children's Heart Surgery Unit, I joined campaigners to say we will never give up the fight to save the service.
The unit currently provides brilliant care to patients, children and families across the East Midlands but NHS England has threatened it with closure at a service review on Thursday 30th November 2017.
You can see what I had to say about the proposals here.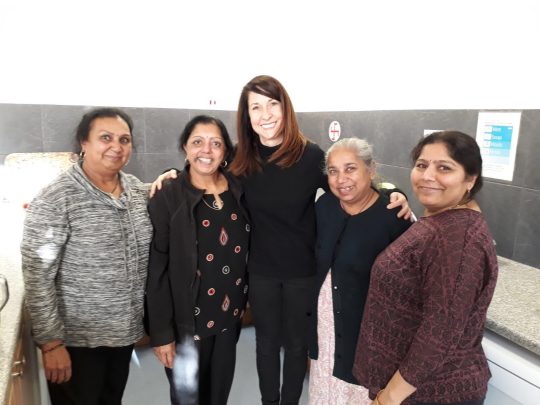 I recently met with staff and service users at an Age UK centre in Leicester which provides much needed help, advice & support to older people & their families throughout the city. I also discussed the future of the service and the difficulties they have been having.
I will always do everything I can to support fantastic community groups, such as this, in Leicester.