latest news from liz &raquo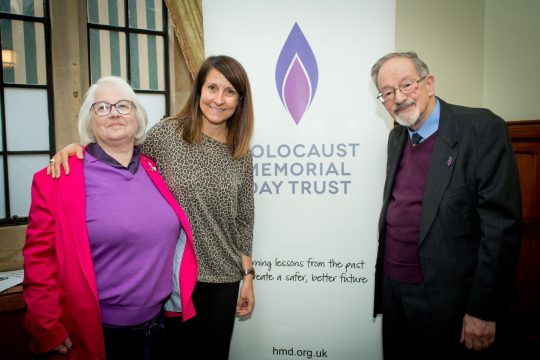 On 12 September, I met survivors of the Holocaust and genocide at the Parliamentary launch of Holocaust Memorial Day 2019. Hearing the experiences of survivors like Joan and Martin was a reminder of the importance of marking Holocaust Memorial Day – a day when we remember the millions of people who were affected by the Holocaust and subsequent genocides.
I want to encourage people in Leicester West to mark Holocaust Memorial Day on 27 January 2019. You can read more about the event and access guides and education resources from the Holocaust Memorial Trust here.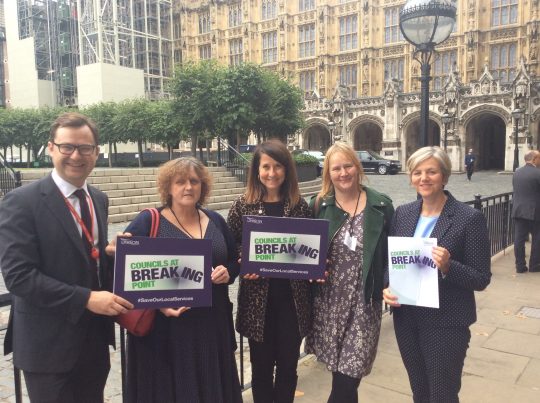 On 11 September, I met council workers and staff from trade union Unison to discuss the impact of Government funding cuts on local authority services. Research from Unison found less than 10% of council workers think local residents get the help and support they need from their council at the right time, while eight in 10 are not confident about the future of local services.
The Government needs to make new money available to fund council services properly and end this crisis. I am supporting Unison's Save Our Local Services campaign to demand more money is given to local government in November's Budget. Read more about the campaign here.
On 10 September, I attended a fascinating meeting of the Parliamentary and Scientific Committee to hear talks on space innovation from professors at the University of Leicester. The global space market is set to grow by 80% to £400bn by 2030 and the UK is well placed to make the most of these opportunities, particularly at Leicester's Space Park.
On Friday 14th September I held another public meeting with local councillors, Annette Byrne and Vijay Riyait, the Deputy City Mayor for Environment, Public Health & Health Integration, Adam Clarke, as well as representatives from Leicester City Council, the Environment Agency and Biffa to discuss the smell produced by the nearby Biffa plant.
My office has received a number of complaints over the summer months regarding the smells which have been an ongoing problem for a number of years, and I find that local residents are having to put up with it completely unacceptable.
I will continue to do everything I can to solve this problem for all of the local residents effected.
On Friday I chaired this month's Feeding Leicester Steering Group. At this month's meeting we looked back at the success of the Holiday Hunger project.
It was absolutely fantastic to hear that the project delivered over 32,000 meals to children across the city over the summer holidays – 10,000 more meals then were planned and many more than the 11,000 meals that were given out last year!!
I want to thank all the organisations, staff and volunteers who have made this possible.
Over the coming month's we'll be following closely the continued rollout of Universal Credit here in Leicester and looking at what more we can do to support local people who are struggling to make ends meet and ensure that no one goes hungry.