latest news from liz &raquo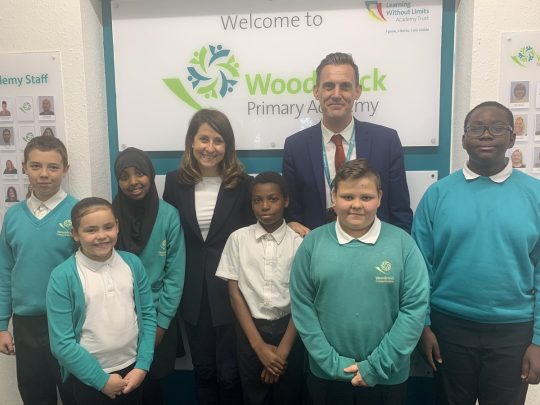 I was delighted to visit Woodstock Primary Academy on Friday and meet with their School Council. The students told me all about what they are currently working on and I also learnt about what the students like to do in their spare time.
Thank you so much to headteacher Dan Edwards and the whole team at Woodstock for the amazing work you do to support our young people!
To mark the end of Carers Week I visited two local organisations where I met with local carers to learn more about their experiences of caring for a loved one.
I spent time at LOROS to visit their new Day Therapy Unit and Education Unit and I also joined carers at CLASP, the Carers Centre, where I took part in their Carers Fair – joining carers in therapy tasters, pamper treatments and craft activities.
There are over 6.5 million people in the UK who are caring for a family member or friend and in Leicestershire there are over 105,000 family carers.
Many people who care for a family member or friend find it really difficult to get the help they need, and organisations like LOROS and the Carers Centre are a real life-line in providing respite care, information, advice and support for carers' own health and well-being.
But the Government needs to do far more to support unpaid family carers and recognise the huge contribution they make. This includes properly funding respite services, so carers can get a break, and ensuing working carers get the paid time off they need to look after their loved one
I am appalled to learn that the free TV licences will be scrapped for over 75s from 2020. Many of my elderly constituents rely on their TV to overcome loneliness and isolation and over 2,300 over 75s in Leicester West will be affected and will be forced to pay over £150 for their TV licences from next year.
This will hit many vulnerable people in my constituency who might not be aware they are entitled to Pension Credits. I am extremely angry that after giving responsibility for the TV licences to the BBC, the Government have now broken their 2017 manifesto pledge to protect the free TV licences for over 75s.
I am really proud to have been asked by Carers UK to be their Carers Champion for this year's Carers Week.
There are 6.5 million people across the UK who are looking after a loved one or friend and more and more people every day are finding themselves taking on a caring role. Carers week is an opportunity to recognise the huge contribution they make whilst also highlighting the challenges that many unpaid carers face.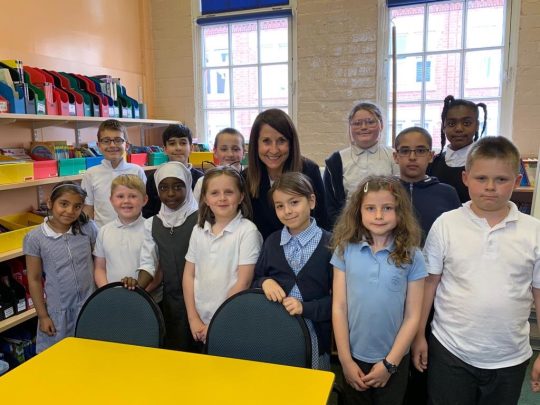 I was thrilled to visit Shaftesbury Junior School last week. Not only did I have a lovely time meeting with the School Council, but I was also treated to a performance from the school's fantastic steel band!
Thank you so much for having me, and for all the great questions about being an MP and Houses of Parliament. I look forward to visiting again soon!