latest news from liz &raquo
On 19th June I questioned the Health Secretary about the Government's plans for NHS funding. The NHS will not be on a stable financial footing unless social care gets a long-term funding settlement, but the Government's plans mean there won't be any substantial extra money for social care until 2020 at the earliest. The NHS and social care must be looked at together if we are going to address the biggest challenges facing our health services.
I was also interviewed about funding for the NHS and social care by BBC Radio 4's Today Programme. You can listen to the interview here.
I was very proud to host this year's Shared Lives Parliamentary reception on 20th June.
I have been a long-term supporter of the charity, which provides a network of family based care for adults who need support, including older people and those with learning disabilities. Shared Lives helps people to enjoy fulfilling lives by providing the love and support of a family.
One of the scheme's users, Meg, gave a very moving speech about the difference Shared Lives carers can make. Shared Lives carers opened up their home to Meg and the results have been life-changing.
The theme of this year's event was ensuring fairness for carers, some of whom haven't had a pay-rise for over 10 years. Carers need to be provided with the training and support they need to carry on their amazing work.
Read more about Shared Lives here.
Last week was Carers Week and I was delighted to have been invited to visit Centrica's Leicester office to speak to staff there who are caring for sick and frail relatives and their managers.
Centrica offer their employees up to 30 days of matched carers leave, the option of requesting flexible working from day one and also access to an employee support network.
The employees I met on Friday told me care leave and flexible working are essential to helping them stay in work.
This is why I am backing the call from Carers UK for the introduction of up to 10 days of paid care leave a year.
I also met my constituent Ashley, who supports his colleagues as one of Centrica's physical and mental health first-aiders.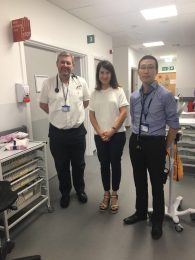 On Friday I visited the new A&E department at Leicester's Royal Infirmary.
A&E consultant Dr Lee Walker and Geriatrician Dr Richard Wong showed me how they are working to improve care for frail elderly people.
Both have stressed to me the huge importance social care and community services can play in helping people live longer in their own homes and reduce the pressure on our A&Es.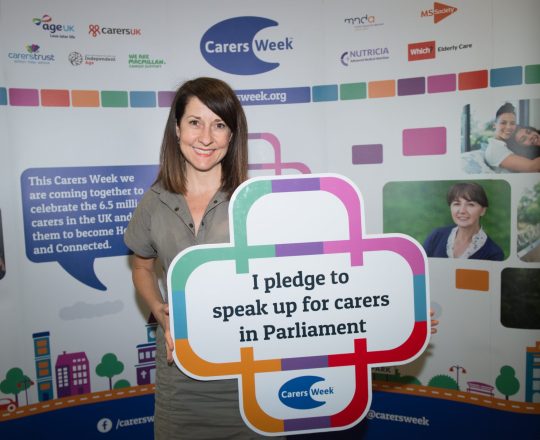 This week is Carers Week and I joined Carers UK to pledge that I will do all I can to support carers through my work in Parliament. There are 100,000 people in Leicester and Leicestershire who are looking after a parent, partner, child or friend, including 8,952 in my constituency. I am backing the call from Carers UK for the introduction of up to 10 days of paid care leave a year. I pledge to encourage more businesses in Leicester to provide paid care leave to their staff, and to continue pressing the Government to act now and support the UK's three million carers.