latest news from liz &raquo
It is appalling that there are now 43,000 nursing vacancies in England. In Leicester, the nurse vacancy rate has increased from 10.8% in July 2017 to 13.6% in July 2019, which is higher than the national average.
The Royal College of Nursing says applications for nursing courses have plummeted by a third since the Tories scrapped the student nurse bursary and that the failure to recruit enough nurses is putting patient care at risk.
In order to fix the damage done by the Tories, Labour will bring back the NHS student nurse bursary. We will also deliver an extra 4,800 health visitors and school nurses, and legislate for safe staffing levels across the NHS.
So grateful to the amazing volunteers who have been helping me write to Labour supporters to encourage them to sign up for a postal vote. You can sign up for a postal vote here:
https://www.electoralcommission.org.uk/sites/default/files/2019-09/Postal-vote-application-form.pdf?fbclid=IwAR0bcIsAv2jE50P296-UpOQPHVAd7Qk6tTd-MWrgHuzM_MHEIol66h1Havk
It is a total disgrace that in the 21st century, in one of the richest countries in the world, 40,000 children in our city are now growing up in poverty and 1 in 5 children say they worry about having enough to eat.
Growing up poor makes it harder for you to do well at school, get a good job and lead a healthy life. It harms children's life chances, and our city and country as a whole.
Tory policies like Universal Credit and their abject failure to tackle the housing crisis have plunged already struggling families into even greater problems. We also know that work alone does not guarantee a route out of poverty, with two thirds of child poverty now in working families.
I'm proud of the work we are doing in Leicester to help local residents, like Feeding Leicester's holiday hunger programme which provided over 32,000 free lunches to children over the summer holidays.
But we shouldn't have to deal with this problem in the first place. That's why I'm campaigning to scrap Universal Credit, build more affordable and social housing, introduce a genuine living wage and reverse the cuts to vital services like mental health and Children's Centres.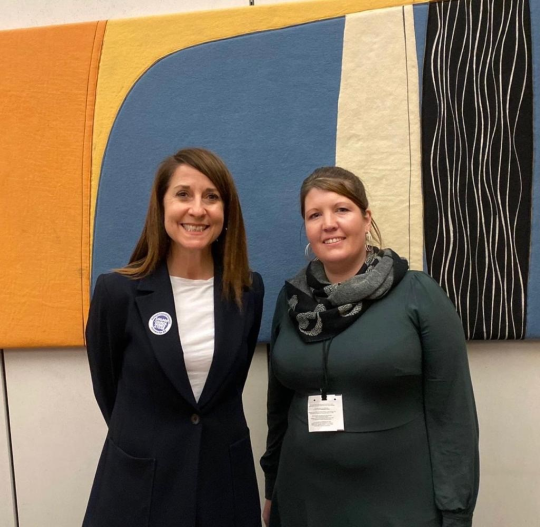 Yesterday I joined Emma Saunders, the East Midlands representative of the Labour Campaign for Council Housing, and a local Labour Party member, in Parliament.
The Labour Campaign for Council Housing are calling for Labour's next manifesto to include 155,000 social rented homes a year, with at least 100,000 of these being council homes. I strongly support their call to build more social rented and council homes.