latest news from liz &raquo
On July 11th I spoke at a Resolution Foundation event on tackling the crisis in social care alongside the Liberal Democrat MP Norman Lamb and the Conservative MP Damian Green.
I argued that we must set out a bold and positive vision for social care which promotes wellbeing and connections with the wider community, which meets the needs of adults with disabilities as well as older people, and which supports unpaid family carers alongside the paid care workforce. We need a cross party consensus on how to fund this vision so that it lasts for the long term. This must be fair across the generations as well as across different income groups.
You can read more – and watch the whole event – here.
On 9th July I voted to legalise same sex marriage and extend abortion rights in Northern Ireland if the Stormont Assembly has not been reconvened before October 21st. I was delighted that both amendments to the Northern Ireland (executive formation) Bill, tabled by my Labour colleagues Conor McGinn MP and Stella Creasy MP, passed by such a large majority. This is a fantastic victory for everyone who has campaigned for so long to champion equality and ensure people in Northern Ireland can enjoy the same rights as everyone else in the UK. You can read the debate in the House of Commons here.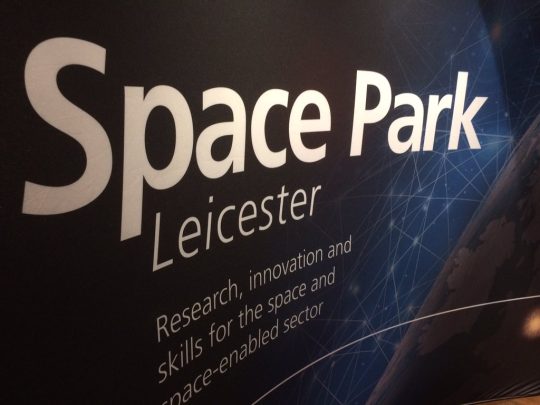 I am delighted that the University of Leicester's new Manufacturing, Engineering, Technology and Earth Observation Research centre (METEOR) has received nearly £14m in funding from Research England. This will bring in a further £50m for space and earth observation research from other investors.
METEOR will be a key party of Space Leicester – a new world leading research and innovation centre that will revolutionise how satellites are designed and produced, as well as how data is obtained and used to solve real world problems.
Space Park Leicester is due to open in late 2020 and in the long run, aims to bring 3000 new high quality jobs to our city. You can read more about our Space Park here.
Every year around 1,200 people in Leicester are diagnosed with cancer but the good news is there is now a huge amount we can do to treat cancer and prevent people from getting it in the first place.
I recently met with nurses from Cancer Research UK to talk about the two biggest causes of cancer – smoking and obesity. In particular, we discussed what more we can do to help people have a healthier diet and take more exercise.
Cancer Research UK are also warning that 1 in 10 NHS diagnostic posts are currently unfilled. This is a serious problem because the sooner cancer is diagnosed, the sooner it can be treated and the greater the chance of survival.
That is why I have written to the Prime Minister to demand a long term, fully funded plan for the cancer workforce to address the shortages in our NHS and ensure every patient gets the best diagnosis, treatment and care – no matter where they live.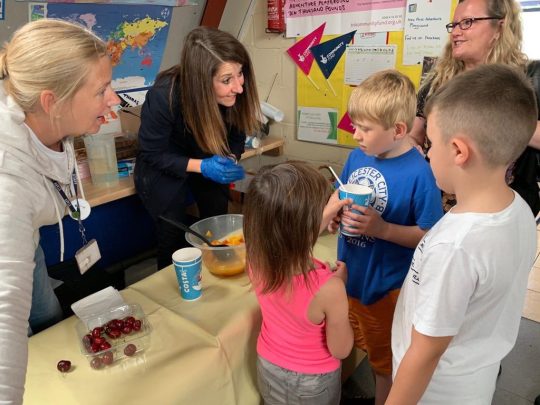 Today I visited New Parks Adventure Playground on the first day of our brilliant holiday hunger scheme.
Despite not receiving any Government funding this year to boost our fantastic project and reach even more children, we are determined to ensure that no child goes hungry over the summer holidays.
The holidays can be a real struggle for many families, especially those where children receive free school meals. That's why it's fantastic to see so many community organisations and volunteers from across the city coming together to ensure every child has access to a healthy lunch over the holidays.