latest news from liz &raquo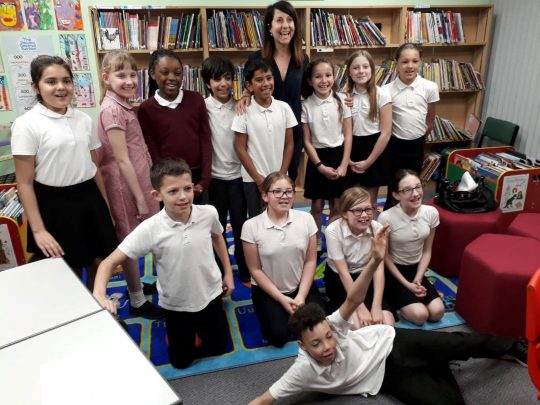 On Friday 20th April I visited Glebelands Primary School I had such a lovely time and would like to thank all the pupils for their brilliant questions – my favourite was: "Do you get nervous making decisions?"
I will continue to do everything I can to support all the fantastic local schools in Leicester West.
I recently met with residents and staff at Grey Ferrers Care Home in the Braunstone Park area of Leicester ahead of National Care Home Open Day. I really enjoyed rehearsing a sing along with the residents and seeing their entry's for a tea trolley competition.
I have recently been contacted by a number of constituents about litter and fly tipping on the Matalan carpark in Beaumont Leys. On Thursday 12th April I did a patch walk of the area with local residents, councillors and representatives from Leicester City Council.
As a result of what I saw I have now written to the CEO of Matalan to ask what action will be taken to clear the area of litter, and what can be done to ensure the problem is kept on top of in the future.
I will continue to work hard to help the people of Leicester West, and make the area somewhere to be proud of.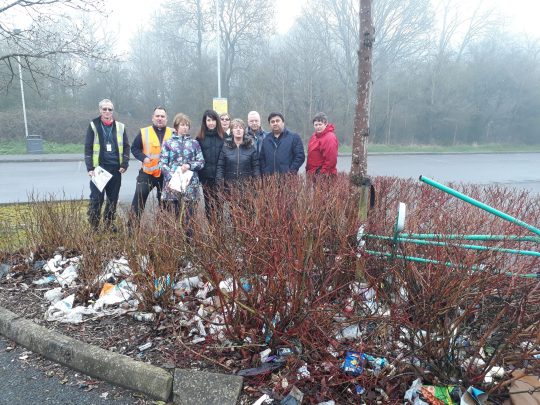 I recently visited a new pop up Menphys charity shop in the Highcross shopping centre, Leicester. Memphys is a local charity that aims to provide services that support to disabled children and young people, and their families.
The charity was offered the pop up shop by Highcross after their previous one was demolished, with all stock lost, following the Hinckley Road explosion in February 2018.
I will continue to support this fantastic local charity wherever possible and in whatever way I can.
On Friday 13th April I visited a new Centre in Beaumont Leys which supports local people with training and a food bank.
I was really impressed by the work being done by E2 and will continue to support them, and other similar organisations in the future.