latest news from liz &raquo
As everyone starts talking about easing the lockdown, we mustn't forget that the lockdown in care homes isn't ending any time soon.
Residential and home care workers must be a priority for testing, not just once but on a regular basis.
You can watch a clip of me talking about this in my interview for BBC Breakfast this morning here.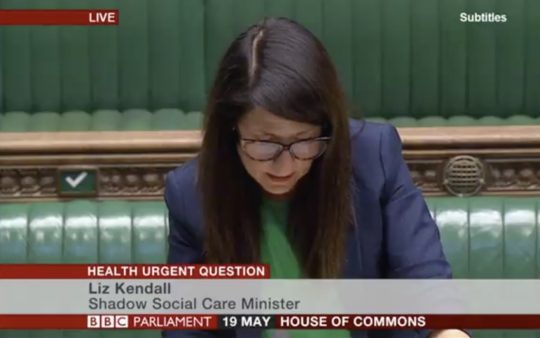 Instead of denying delays and problems in social care, ministers should learn from mistakes, so they can put the right measures in place, and keep all elderly and disabled people safe.
You can watch my urgent question about this to the Health Secretary here.
It is horrific to see such a large increase in the number of people dying in care homes, and it's clear that the virus is having an even bigger impact on care home residents than was first thought.
The Government has been too slow to get to grips with this problem. Despite recent announcements, there is still complete confusion about testing, with care homes telling MPs they have been unable to access tests. The Government's own Covid-19 recovery strategy can't guarantee that every care home for the over 65s will even be offered tests until 6 June.
This is not good enough. Supporting people in care homes must be an absolute priority and the Government must now give social care the focus, resources and support it needs to stop the spread of this awful virus.
In my Leicester Mercury column this month, I talk about the unfolding tragedy in social care. The Office for National Statistics says that 5,890 people have so far died from Covid-19 in care homes, up until the week ending 24 April. That's more than a third of all deaths from the virus in that period.
Each one of these deaths leaves a grieving family and friends. My heart goes out to those who've lost loved ones, and in my new role as Shadow Social Care Minister, I'm determined to do all I can to help bring these terrible death rates down.
That's why I've made a number of practical proposals to the Government, to help protect care users and staff. These are in more detail in my column that you can read above.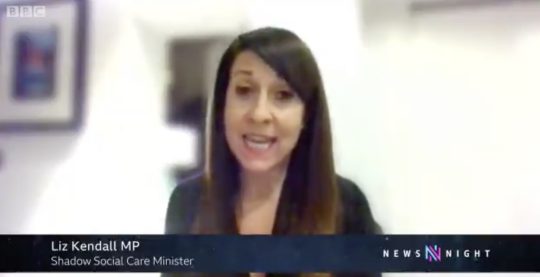 The lack of grip, priority, focus and real understanding from the Government during this crisis has highlighted the failure to see social care as equally important as the NHS.
That is why I am calling on the Government to introduce proper leadership and focus for social care with a Chief Care Officer to sit alongside the Chief Medical Officer.
You can watch my interview about this on BBC Newsnight here.