latest news from liz &raquo
Here is my joint statement with Jonathan Ashworth MP following the resignation of Mike Veale as interim Chief Executive at the Office of the Police and Crime Commissioner for Leicester, Leicestershire and Rutland.
Whilst we welcome Mr Veale's resignation, serious questions remain as to why he was ever appointed in the first place. Read our statement in full below:
The Guardian reported this week the shocking account of a dementia home care agency spending as little as three and a half minutes on care visits and filing records claiming far more care was given.
The appalling care received by Susan yet again highlights the scale of problems facing social care, with 165,000 vacancies and over half of care workers looking for a job outside of the sector.
Labour's new deal for care workers will help tackle staff shortages by delivering the pay, training, terms and conditions that they deserve to help ensure that everyone receiving care gets the support that they need.
You can read the Guardian piece in full here.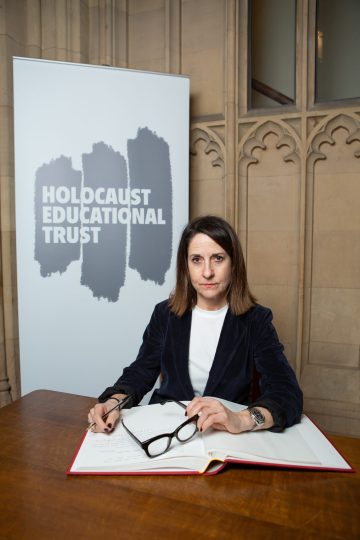 On Holocaust Memorial Day we remember the six million Jews murdered in the Holocaust, the millions more persecuted by the Nazis and in more recent genocides.
This week in Parliament I signed the Book of Commitment alongside MPs and Peers of all political parties.
We learn from the past to create a safer future and pledge to ensure this never, ever, happens again.
The cost of living is soaring with energy bills rocketing.
The Tories point to the pandemic and the war in Ukraine to explain the cost-of-living crisis. But
we are forecast to have the lowest growth of the 38 countries in the OECD over the next two years, behind even Italy and Greece. When it comes to the cost of living, Rishi Sunak isn't on the side of working people. In the summer he was caught boasting that he moved money from deprived areas to wealthy ones!
Labour would stop the energy price cap rise in April, paid for by a proper one-off windfall tax on energy giants. And a Labour government will deliver clean power and warm homes, cutting energy bills, for good.
2.6 million unpaid family carers have to give up work because they can't get the help they need to look after their loved ones. That's bad for them and our economy.
Families lose their incomes, businesses lose their talents and the Government loses their taxes. Where on earth is the sense in that?
That's why I am delighted to support the Carer's Leave Bill in Parliament. I'm a long standing champion of carers leave and it's time we finally made it happen!