latest news from liz &raquo
Last week I visited Stokes Wood Primary School and New Parks Adventure Playground who are both taking part in Leicester's brilliant Holiday Activities and Food programme.
At Stokes Wood headteacher, Jane Gadsby, and her team have been giving children such a great start to their summer with mud monsters, henna hand painting, mini golf and delicious sandwiches.
At New Parks Adventure Playground, Jo and the whole team here are doing amazing work offering fun and food to children for 5 weeks over the summer.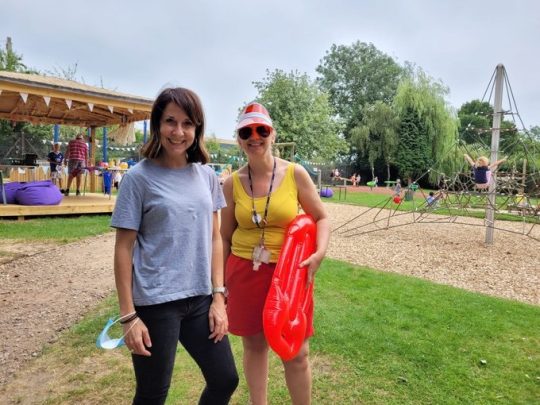 I appeared on BBC's Newscast last week to discuss the last few months in politics.
As Shadow Social Care Minister, I spoke about Boris Johnson's promise to fix the crisis in social care – a promise he made over two years ago
. Despite the Prime Minister saying he had a plan prepared, we are yet to see it. We have now
been told
we won't see it before the autumn.
Any plan for funding social care must be fair for different generations and different incomes
. Additionally, the plan must do more than cap the cost of care – even though this is important.
We need a ten-year plan for investment and reform, that puts social care services on a sustainable footing, and makes sure elderly and disabled people are able to live the life they choose
.
Today I spoke in a Westminster Hall Debate on behalf of the Labour Party on unpaid carers.
I argued that in the century of ageing, we cannot build a better future for our country without transforming social care, and unpaid family carers must be at the heart of these plans.
I also used the opportunity to share my thoughts on the Government's rumoured plans for social care. A cap on care costs alone will not "fix the crisis in social care". The test facing the Prime Minister is whether he will deliver a full plan to transform social care. After a decade of failure from this Conservative Government, nothing less will do. You can read my speech here or watch it here
Energy efficient homes are both better for the environment and are cheaper to run, and I'd encourage all Leicester homeowners to take a look at the Green Homes Grant scheme
The scheme is open for applications now – Leicester City Council has been been awarded £3.75million in funding for the Green Homes Grant scheme, which its delivering in partnership with E.ON. Please note that it is not necessary to be a customer of E.ON to apply for the grants.
The grants are designed to help homeowners with the costs of making their properties more energy efficient.
Grants of up to £10,000 per household are available, and owner-occupied properties don't have to pay a contribution towards the cost of work.
Eligibility criteria, and more general information about the scheme is set out on Leicester City Council website: https://www.leicester.gov.uk/your-council/policies-plans-and-strategies/energy-efficiency/green-homes-grant-local-authority-delivery-scheme/
E.ON's website also gives more information: https://www.eonenergy.com/green-homes-grant.html
Successful applicants can use grants to pay towards improvements including:
External wall insulation
Air source heat pumps (low carbon heating)
Solar panels
Door improvements
Smart heating controls
Cavity insulation
Windows upgrade
Loft insulation
To apply to the Green Homes Grant scheme:
Call the Green Homes Grant team at E.ON on 0333 202 4820 (Offices are open Monday to Friday between 9am – 5:30pm)
Or apply online. E.ON will then contact you via phone and check that you qualify before scheduling a home survey
Call the Green Homes Grant team at E.ON on 0333 202 4820 (Offices are open Monday to Friday between 9am – 5:30pm)
Or apply online. E.ON will then contact you via phone and check that you qualify before scheduling a home survey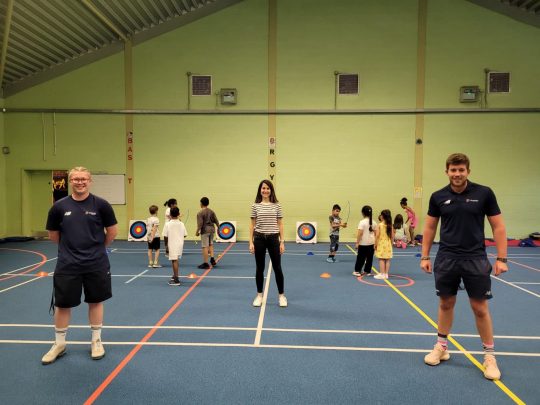 Last Friday I had an amazing day visiting Leicester City Council's Holiday Activities and Food scheme at Fosse Primary School and the Woodgate Adventure Playground.
The City Council have been working with Premier Education UK at Fosse Primary and other schools across the city to provide lots of brilliant sports and games, including basketball and archery, alongside free food. The children were SO excited and I would like to say a huge thanks to Charlie, Owen & rest of the Premier Education UK team.
At Woodgate Adventure Playground young people have also been using roller skates donated by Babington Academy, have created art & music with Pedestrian and socialise with friends. They have had access to lots of lovely food and I am so glad young people in Leicester have had this opportunity to enjoy themselves after such a difficult year.
It has been a huge effort to make the Holiday Activities and Food scheme deliver for children who need it most. I am very proud of team!