latest news from liz &raquo
The Prime Minister is trying to intimidate MPs into supporting her Withdrawal Agreement by delaying the vote and running down the clock, meaning we're at even greater risk of crashing out of Europe without a deal. Theresa May is not acting in the national interest but only in her personal interest.
I also questioned the Prime Minister about Brexit on 10 December. Any type of Brexit has always been a choice between damaging our economy and having a hard border in Northern Ireland, or ending up as a rule-taker. Theresa May's failure to spell out this choice has caused the current crisis. Watch my question here.
Thanks to matron Vicky Osborne and Deputy Head of Nursing Julie Lankester for showing me around Ward 17 at Glenfield Hopsital on Friday.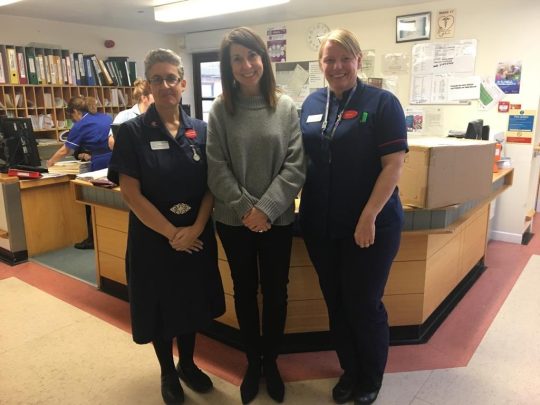 I also really enjoyed chatting to some of the patients of this high dependency care unit for people with breathing problems. They all told me of the excellent care they were receiving and how they hoped to be able to go home soon.
A massive thanks goes to all NHS staff for the work you do over Christmas and New Year!!
On Friday I spent a lovely afternoon at award winning Allexton Nursery. It was wonderful to join the children for their Christmas Party day and I'd like to wish a very happy Christmas to all the children, parents and especially the staff who work so hard to give children the very best start in life!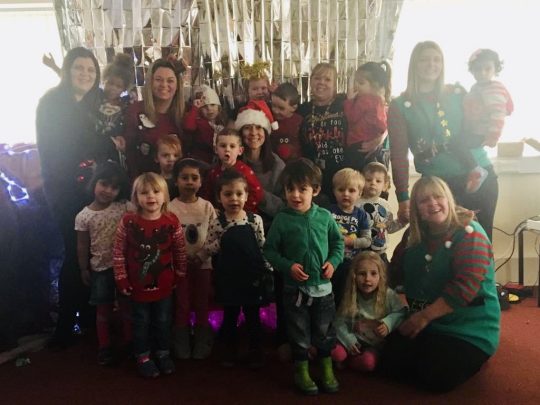 Today I visited Glenfield Hospital to deliver my gift for an older person staying in hospital this Christmas.
Christmas can be a very lonely and difficult time for many older people, let's help make Christmas special for them! Please donate a gift, today is the deadline so if you can, take your donations to the main receptions at Glenfield, the Royal or the General.
I was interviewed by BBC News about the Government's Withdrawal Agreement ahead of the vote of confidence in the Prime Minister on 12 December.
There is no backing in Parliament for the Government's Withdrawal Agreement, which would see us give up our say on rules that govern our lives. This isn't what people were promised during the referendum. If we want to protect jobs and have no border in Northern Ireland, we need to stay in the Single Market and Customs Union.