latest news from liz &raquo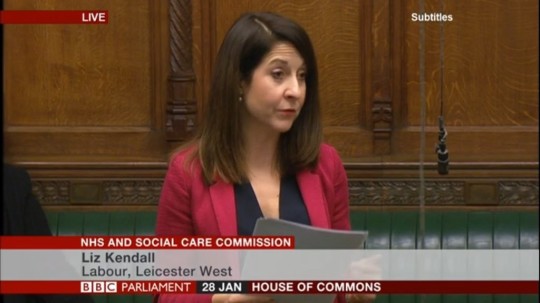 As our population ages we need to help families balance their work & caring responsibilities. I'm calling for Universal Family Care & Leave because families shouldn't have to chose between holding down a job & caring for their own. Read my full speech here and watch a clip here.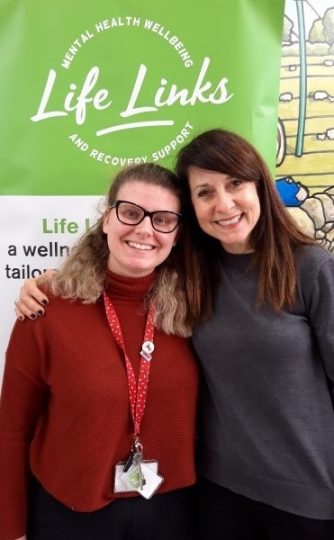 Last week whilst visiting the Connect Me Café I met with representatives from Life Links and the Leicester City Care Navigator Service.
Life Links are a local charity who provide Mental Health Wellbeing and Recovery Support. They also provide a wide range of services including residential support, supported housing, employment services, community support and crisis support.
The Leicester City Care Navigator Service are there to offer support to those who could benefit from help to live well and remain independent but are not eligible for a care package. If you would like to know more about this service please speak to your GP.
It is fantastic to see these brilliant organisations doing so much to support the community. I will continue to do everything I can to support them and ensure they can continue their vital work.
I recently visited the Valentine's Day Connect Me Café at the West End Centre in Leicester.
The Café provides affordable 3 course meals, a hot or cold drink and a chat, as well as a space for organisations to give advice. The objective of the organisers, Perfectly Edible, is to rescue surplus food, that would otherwise be sent to landfill, and make it accessible to families and individuals in food poverty.
I also popped into Perfectly Edible's new Zero-Waste Community Shop which will help reduce the amount of food being sent to landfill and be a sustainable source of low cost food for the community.
The shop opening times are as follows:
Tue 11am -2pm, Wed 11am – 2pm, Thu 4pm – 7pm, Fri 11am – 2pm, Sat 11am – 2pm
I love coming to these Connect Me Cafés and seeing the fantastic work Perfectly Edible and LCIL do. Providing affordable and good quality food, in a way that brings people together, is important. I will continue to support and promote this work here in Leicester, and nationally, as part of my work to make food poverty a thing of the past.
On Friday I met with Leicester West's local police inspectors, Rob Randall and Adam Archer (the new area commander for West End) to discuss local crime and policing issues.
I am very proud of the fantastic work our local police do to keep us safe. I will continue to support them and will fight to ensure they have the resources they need to do their jobs properly.
I am deeply worried by new figures from Feeding Britain, a national charity working to alleviate and eliminate hunger across the country, which show that £560,000 was deducted from Universal Credit (UC) claims in Leicester in the month of August 2019. A little under half of that sum came in the form of deductions for UC advance payments.​​
Under the current system, claimants are forced to wait at least 5 weeks until their first payment. This is a huge problem because during this period many are left without an income and have to apply for an advance payment to plug the gap. Advance payments are then repaid via deductions from UC, which leave claimants short each month and trap them in a cycle of debt.​​
All along I have warned the Government about the continuing problems with UC here in Leicester, but they have refused to listen.​ It is simply unacceptable that almost 7 years after Universal Credit was first rolled-out, the Government has still not fixed fundamental flaws such as the 5-week wait. To make matters even worse, it was revealed last week that full rollout of UC is being delayed yet again, adding £500m to its overall cost. ​
The Government must face up to reality and fix this broken system once and for all.​