Celebrating Maggie's amazing achievement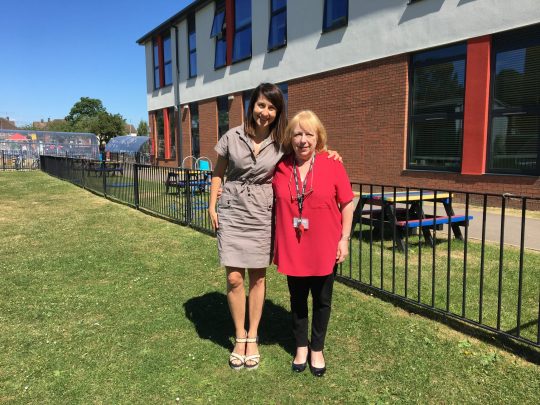 It was so lovely to meet Maggie Scott on Friday. Maggie has been a teacher for 50 years at Forest Lodge Primary School here in Leicester West. I absolutely loved hearing the stories from her time at the school and was delighted to be able to thank her for her amazing achievement and dedication. She is an amazing woman, thank you Maggie!!
Maggie has also been nominated for a Lifetime Achievement award at the 2018 Education Awards which celebrates inspiration and success. The awards evening is on the 6th July and I hope you will all join me in wishing Maggie the best of luck!