Thanks to matron Vicky Osborne and Deputy Head of Nursing Julie Lankester for showing me around Ward 17 at Glenfield Hopsital on Friday.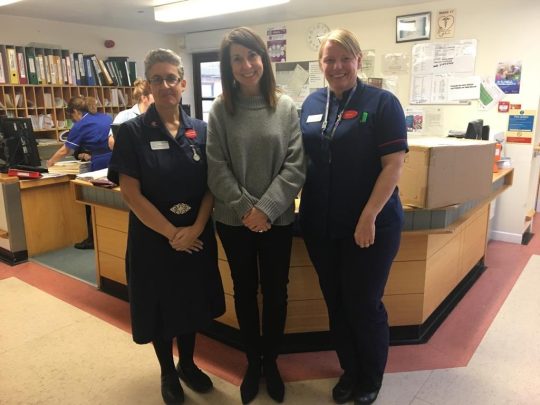 I also really enjoyed chatting to some of the patients of this high dependency care unit for people with breathing problems. They all told me of the excellent care they were receiving and how they hoped to be able to go home soon.
A massive thanks goes to all NHS staff for the work you do over Christmas and New Year!!