Liz visits Queensmead Primary Academy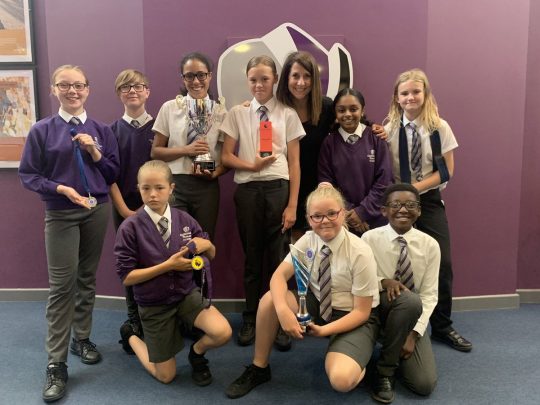 I was absolutely thrilled to visit Queensmead Primary Academy on Friday and meet their under 11 girls football team who were crowned champions of the Premier League Primary Stars Football tournament – undefeated throughout – the first time a team has done this since the tournament was created.
I am so proud of these amazing young women! You can read more on their achievement here.