Carers Week – Liz visits Centrica to hear from in work carers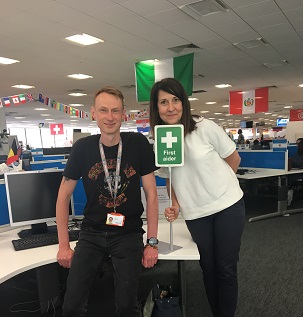 Last week was Carers Week and I was delighted to have been invited to visit Centrica's Leicester office to speak to staff there who are caring for sick and frail relatives and their managers.
Centrica offer their employees up to 30 days of matched carers leave, the option of requesting flexible working from day one and also access to an employee support network.
The employees I met on Friday told me care leave and flexible working are essential to helping them stay in work.
This is why I am backing the call from Carers UK for the introduction of up to 10 days of paid care leave a year.
I also met my constituent Ashley, who supports his colleagues as one of Centrica's physical and mental health first-aiders.