Articles
Johnson's deal won't sort Brexit and neither will an election. The only way to do that is to be honest about the real choices we face and give the public the final say. Watch a clip from my interview on Sky News where I talk about this above.
Yesterday I spoke in the debate on the EU Withdrawal Bill. I set out why Boris Johnson's deal won't sort out or end Brexit, or deliver on the promises made during the referendum.
I voted against the Bill at second reading and against the timetable the Government had set to debate the Bill, which was far too short at barely three days. The Government lost the vote on the timetable and has now paused the Bill's progress, delaying Brexit when the Prime Minister said he wanted to get it done.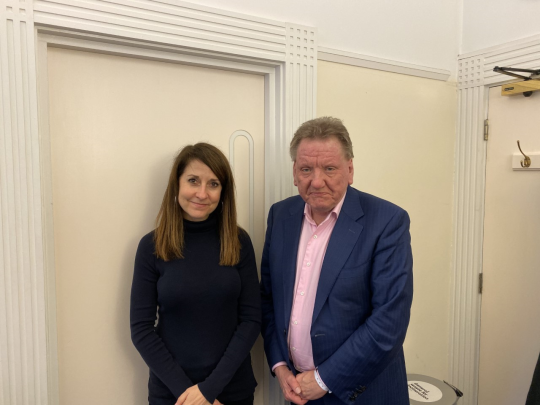 I recently met with the Food and Drink Federation (FDF) to talk about the impact Brexit could have on the 12,000 people employed across 200 food and drink companies in Leicester and Leicestershire.
The FDF have warned that leaving the EU without a deal would risk severe delays at ports and disruption to food supplies. They have also raised serious concerns about deviations from EU trading standards which could lead to food safety risks and increased costs for both businesses and consumers. You can read more about this here.
In Saturday's hugely important Brexit debate I gave a speech on why I oppose Boris Johnson's deal.
I voted for an amendment to make sure MPs see the details of what is being proposed set out in legislation, because I do not trust the Prime Minister to stick to his word. The amendment passed which means the Withdrawal Bill will be debated in Parliament next week.
As I have said before, now that we know what Brexit actually looks like – which is very different to what people were promised in the Referendum – we should give the public the final say on whether they want to go ahead or stick with our current deal and remain within the EU.
You can watch my speech here.