Articles
In my Leicester Mercury column this month, I talk about the unfolding tragedy in social care. The Office for National Statistics says that 5,890 people have so far died from Covid-19 in care homes, up until the week ending 24 April. That's more than a third of all deaths from the virus in that period.
Each one of these deaths leaves a grieving family and friends. My heart goes out to those who've lost loved ones, and in my new role as Shadow Social Care Minister, I'm determined to do all I can to help bring these terrible death rates down.
That's why I've made a number of practical proposals to the Government, to help protect care users and staff. These are in more detail in my column that you can read above.
I was really glad to help out doing food deliveries with
E2
recently.
E2 is a charity operating in Abbey and Beuamont Leys wards. They
have already received over 800 support requests, delivered around 600 emergency food parcels and made around 600 support calls to vulnerable isolated people during this crisis.
They are an amazing group of staff and volunteers, working so hard to help those who need it most. It was great to be able to see them in action and lend a hand.
You can find out more about
E2
, including how you can get involved,
here.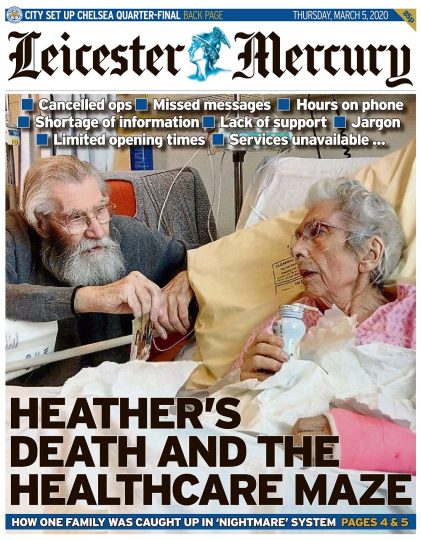 One of my constituents, Dave Towers, has had a horrible time trying to navigate the NHS system to find the correct care for his parents. His story is truly heart breaking and I am appalled at what they have all been through.
It is completely unacceptable that in the hardest of times, when a family member is seriously ill, people are having to try to navigate a maze of departments, each one telling them something different.
This is sadly all too common and it has to change. We need one system, with one point of contact, where the services cooperate and work around the needs of the family, rather than the family having to find the service they fit the criteria for.
I have already raised this case personally with the Chief Executive of Leicestershire's hospitals and I will be bringing all the different parts of the health and care system together to see what lessons can be learnt from what has happened and so we can start putting things right.
You can read the full story here.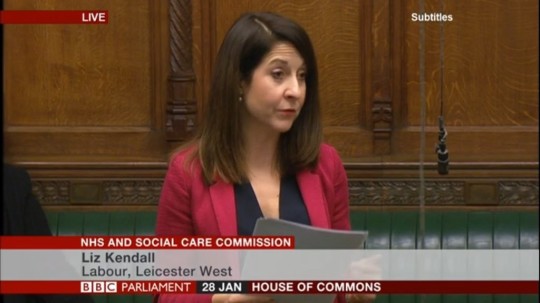 As our population ages we need to help families balance their work & caring responsibilities. I'm calling for Universal Family Care & Leave because families shouldn't have to chose between holding down a job & caring for their own. Read my full speech here and watch a clip here.