Articles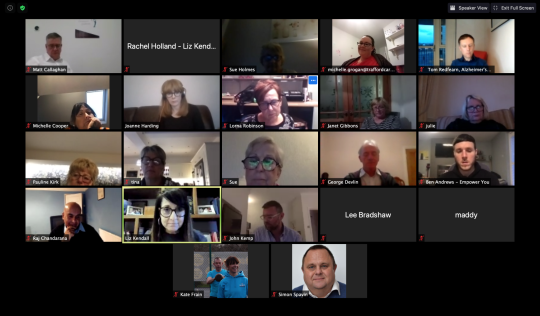 On Carers Rights Day, I spoke at North West roundtable with carers and care providers, organised by Cllr Joanne Harding.
We heard some heartbreaking stories from people who have not been able to see their families, and the key role that unpaid carers play in looking after elderly, ill or disabled loved ones.
The Government have now said that social care reform will not happen until next year.
Good quality care cannot be delivered without the involvement of families, and I hope that when plans are finally brought forward that families are at the heart of our system. They do the bulk of caring in this country, but do not get the recognition they deserve.
We must do more to identify people who need help and support, as well as getting them the basic information and advice they need. Carers also need the chance to take a proper break, so they can keep going and look after themselves as well as the person they are caring for.
I will keep pushing for long-term reform that works for all parts of the social care system.
As it stands, only 67 out of 151 local authorities have been able to designate a Covid-only care home in their area.
This isn't just bad for care homes, but also for the NHS, which desperately needs all capacity to treat Covid patients and bring down the huge backlog in cancer and other waiting times. The government must set out what it will do to ensure places are available in every part of the country as a matter of urgency.
The Government's pilot on testing families with loved ones in care homes fails to meet the urgency or the scale of the task.
The Daily Mail are campaigning to ensure families can reunite with loved ones in care homes this Christmas. This is a vital campaign which I urge everyone to back.
We've been calling for the Government to make families with loved ones in care homes a priority for testing since June, just as is supposed to happen for care home staff.
Unless the Government changes course many care home residents will end up fading fast and their families will suffer the pain and sorrow of not being able to see the people they love and care about most.