Articles
Yesterday, I had a brilliant virtual meeting with the Slough co-production network. We talked about the great work they have been doing locally and how this can help shape the social care reform that is so badly needed nationally.
The Slough co-production network is made up of local residents with experience of health and social care services and professionals working in social care. Together, they design and reform local services so they can deliver the best outcomes for the people who use these services.
By empowering local people to shape social care in their area, the Slough co-production network are transforming the way services are delivered, including mental health services and services for unpaid carers.
In my experience of working in health and social care, the most powerful changes I have seen are when local people who use and deliver services are empowered to shape and design these services. This is at the heart of Labour's vision for social care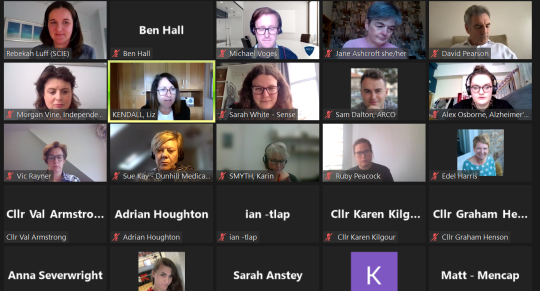 Yesterday, I hosted a virtual meeting to discuss housing and social care. I was joined by labour councillors, charities working in social care and care providers. It was a really interesting discussion on how we improve the quality and availability of homes for older and disabled people.
Some of the key challenges that came up included the lack of housing choices for older and disabled people, regional inequalities in housing provision, and a lack of support in the community to help people stay in their own home.
I am a big believer in the Social Care Future Vision that "We all want to live in the place we call home with the people and things that we love, in communities where we look out for one another, doing the things that matter to us" This is at the heart of Labour's vision to transform social care.
Meetings like this are an important part of making this vision a reality.
Last week I met with social care professionals who work in the Wirral in a event organised by the Labour MP for Wirral South, Alison McGovern. It's always so important to hear from people working on the frontline of social care to fully understand the issues that we face.
There were some incredibly moving contributions from people who, obviously love their jobs, but are being pushed to breaking point by underfunding, staff shortages and a complete lack of integration with the NHS.
The most important message to come out of the meeting was that the crisis in social care is here now and that action is needed straight away. Labour is calling for a 10 year plan of investment and reform to transform social care. Crucial to this is a new deal for care workers that will deliver the pay, training, terms and conditions they deserve.
You can read more about Labour's vision for social care here.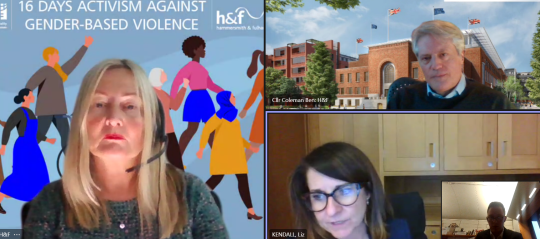 Last week I met with Cllr Ben Coleman and Lisa Redfern from Hammersmith and Fulham Council. Cllr Coleman is the Cabinet Member for Health and Adult Social Care in Hammersmith and Fulham and Lisa is the Director of Adult Social Care for the council.
It was a really interesting meeting discussing some of the great work that has been done in Hammersmith and Fulham since the council became Labour controlled in 2014.
We talked about the free home care policy provided by the council and Labour's approach nationally to social care.
Labour councils face huge challenges after a decade of cuts to their budgets and the Government's ongoing failure to support social care, but they continue to do amazing work for the people they represent.