Articles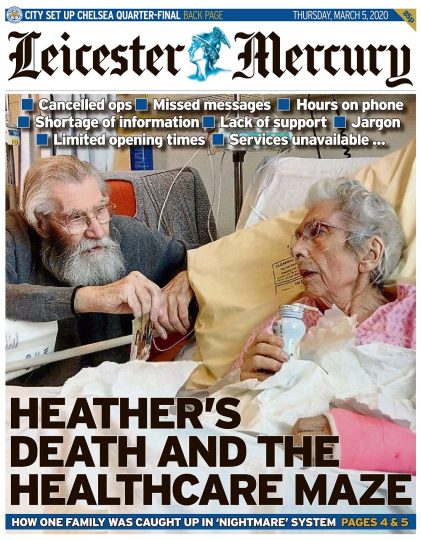 One of my constituents, Dave Towers, has had a horrible time trying to navigate the NHS system to find the correct care for his parents. His story is truly heart breaking and I am appalled at what they have all been through.
It is completely unacceptable that in the hardest of times, when a family member is seriously ill, people are having to try to navigate a maze of departments, each one telling them something different.
This is sadly all too common and it has to change. We need one system, with one point of contact, where the services cooperate and work around the needs of the family, rather than the family having to find the service they fit the criteria for.
I have already raised this case personally with the Chief Executive of Leicestershire's hospitals and I will be bringing all the different parts of the health and care system together to see what lessons can be learnt from what has happened and so we can start putting things right.
You can read the full story here.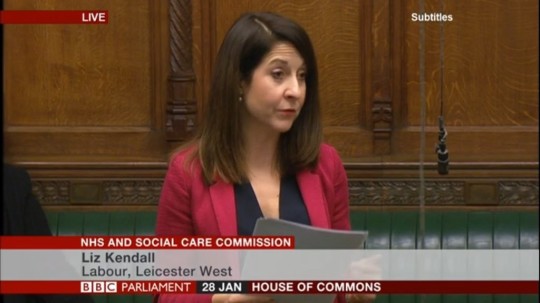 As our population ages we need to help families balance their work & caring responsibilities. I'm calling for Universal Family Care & Leave because families shouldn't have to chose between holding down a job & caring for their own. Read my full speech here and watch a clip here.
There are 31,000 unpaid family carers in Leicester. They are the unsung heroes and heroines of our community yet too many face a desperate daily struggle to look after their elderly or disabled loved ones.
Carers tell me how hard it is to get all the different services working together and that they often have to take hours off work to try and sort things out. Getting a break from caring can be nigh on impossible, and carers' own health and well-being can suffer as a result.
It is completely unacceptable that the Tories have cut £7.7bn from adult social care since 2010. We need to end these cuts, put in place a long-term funding plan for social care, and give family carers the support they need and deserve.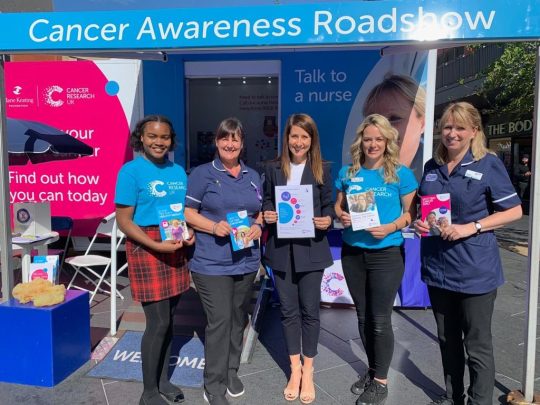 Absolutely delighted to have popped into Cancer Research UK's roadshow in Leicester City Centre recently where they were advising people on how to recognise the symptoms of cancer and what we can all do to prevent it in the first place.
Spotting cancer early means treatment is more likely to be successful. If you're worried about cancer then you can get more advice here: https://www.cancerresearchuk.org/