Articles
The Government has announced that from this spring disabled pensioners will no longer have to have their Personal Independence Payments (PIP) awards repeatedly reviewed unless their circumstances change. The Work and Pensions Secretary also announced her plans to merge the work capability assessment process for PIP, Employment and Support Allowance and Universal Credit from 2021. You can read more about the changes here.
However, I am seriously concerned that simply merging these assessments will not deal with their underlying problems. The current system clearly has serious flaws. More than 70% of all PIP assessments that are appealed have that assessment overturned by a tribunal, rising to 83% for people with multiple sclerosis.
On 6th March I questioned the Minister for Disabled People about what the Government would do to address these worrying failures in the assessment process.
I'm holding a series of coffee mornings across the constituency where people can come and chat to me and their local councillors about any issues or concerns they may have about what's happening locally or nationally.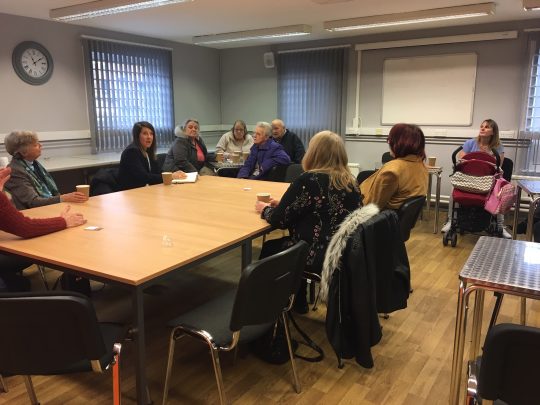 Last Friday, 1st March, I was in the Braunstone Park area where we had a really good discussion about the impacts of cuts to our local bus services, which are making it even harder for older people to access vital services such as visits to their GPs. We also talked about the trend of young people using mini motorcycles, the need for increased neighbourhood policing and more things for young people to do in the area.
Over the coming weeks I'll be holding more coffee mornings across the constituency, so look out for your invitation in the post, or contact my office on 0116 204 4980 if you'd like to come along!
There are 100,000 people in Leicester and Leicestershire who are looking after a parent, partner, child or friend, including 8,952 in my constituency. I have long backed the calls from Carers UK for the introduction of up to 10 days of paid care leave a year.
New research from Carers UK has found more than 600 people a day give up work to look after a relative who is older, disabled or seriously ill, with nearly half a million people leaving their jobs to provide care in the last two years alone. You can read more about the research here.
On 4th February, I was delighted to meet with Carers UK and Centrica in Parliament to discuss their partnership to support working carers and develop new technology that will help families check on their loved ones.
Last year I visited Centrica's office in my constituency to meet staff there who are caring for sick and frail relatives and their managers. You can read more about my visit here.
I was pleased to welcome Heidi Allen and Frank Field to Leicester recently to hear from residents, charities and organisations about the impacts of Universal Credit here in Leicester West.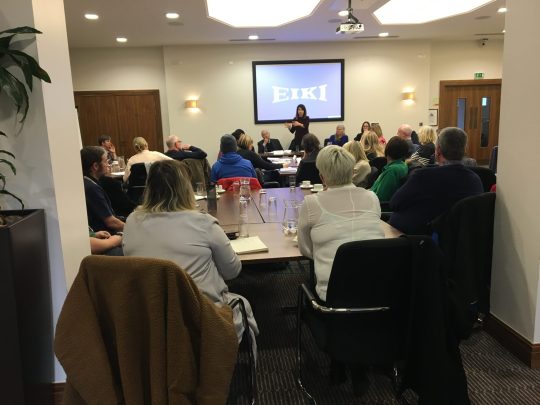 As trustees of Feeding Britain, Heidi and Frank are travelling the country to listen to people who have been affected and learn more about what can be done to support vulnerable families and I was delighted that Leicester was the first stop on their tour.
During their time in Leicester they visited E2's foodbank and heard from local residents who are struggling to make ends meet, including one lady who is struggling to survive on her pension and support her son who recently suffered a stroke and is being told he is fit enough to take a job over 40 miles away! During their visit I chaired a meeting of the Feeding Leicester group who shared their experiences of how they are supporting vulnerable families from across the city.