Articles
Last week I had one of my favourite ever visits, to Space Park Leicester where I met with Professor Suzie Imber who ran a workshop teaching pupils from Queensmead Academy in Braunstone about physics with rocket experiments.
The space sector has huge potential to create high skill, high quality jobs in the UK, and the Space Park is bringing together the University of Leicester's world leading research with manufacturing & business to harness this. Through workshops like the one I saw last week; the Space Park is inspiring young people to follow a path into a science career, and to gain the skills needed to fulfil this potential.
I will continue to do all that I can to support the Space Park and all the brilliant work they are doing.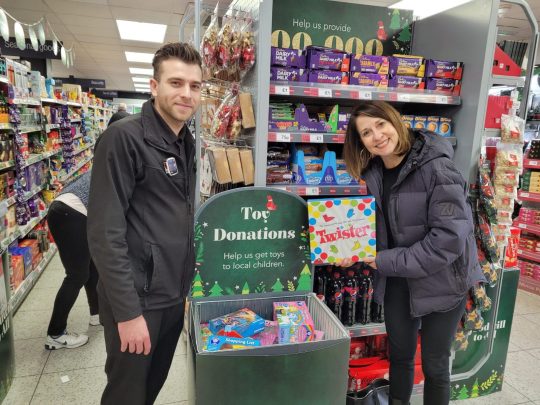 It was great to take part in the CO-OP's Christmas Toy Appeal last week.
The CO-OP are collecting toy donations for children whose families may be struggling. You can find your local central England CO-OP here.
I am so pleased to see that Kirk Walk in Braunstone Frith has finally been resurfaced.
Jean Weston, a local resident, had a bad fall because of the terrible state of the path but thanks to relentless campaigning by local stalwart Joe Carroll, backed by our Western ward Councillors, it's been sorted!
Last week I met with pupils at Braunstone Frith Primary School who've been gathering evidence to support their campaign to tackle traffic problems on Tatlow Road. We also met with the local Councillors, and an officer from Leicester City Council to explore what options are available, and what would work.
This is a fantastic campaign to make the school safe, and will continue to do everything I can to support it. Well done all!