Articles
On Friday I have a lovely morning visiting King Richard III Infant and Nursery School. As well as visiting the classrooms and seeing the fantastic work the children were doing, I also spent time with the school council where we discussed road safety and problems with speeding cars around the school.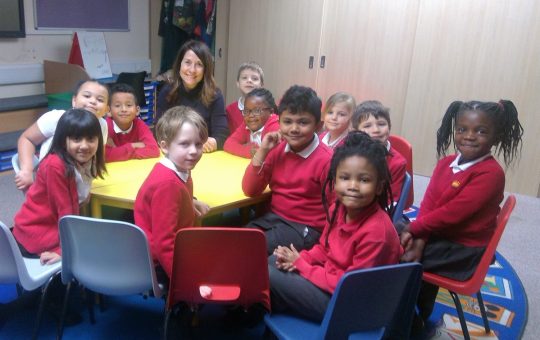 Keeping our children safe when travelling to and from school is really important to me and I'll be doing all I can to help children from every school feel safe.
every school feel safe.
In my latest Leicester Mercury column I argue that whilst I welcome measures announced in the draft Domestic Abuse Bill, on their own I don't believe they are enough. I believe guaranteed long term funding is vital in ensuring every woman who has suffered from violence or abuse gets the help they need to re-build their and their family's lives.
https://www.leicestermercury.co.uk/news/leicester-news/universal-credit-could-put-domestic-2614465?78890
I was hugely disappointed by the Government's £1.6 billion Stronger Towns Fund, which is designed to boost local economies that haven't benefited from growth. The money on offer is pathetically inadequate in the face of years of Government funding cuts forced on the most deprived parts of our country.
The East Midlands will be allocated just £110 million over seven years. In contrast, Leicester City Council alone has seen its budget cut by £100 million a year since 2010. Local businesses have already described the money on offer from the Government as "a drop in the ocean".
You can read more about the fund and the reaction from across Leicestershire here.
Concerns have been raised with me again over the safety of children walking to and from Belgrave St Peter's Primary School. As the school is located near the busy A6, drivers aren't always aware that there is even a school there!
Many children must cross the busy road to get to school so myself and local councillor, Vijay Riyait, have recently met with the headteacher, school governors and officers from the City Council to see what can be done to make the walk to school safer for them.
We discussed installing additional signage so motorists know to slow down, ensuring we have school crossing patrols to help children cross safely and putting in more pencil bollards near the school gates. Ensuring our children are safe when walking to and from school is really important to me, so I will continue to work with the Council and the school to ensure children can get to school safely.