Articles
The explosion in Leicester has been a terrible shock to the local community. On 28th February I asked the Prime Minister to pay tribute to the incredible emergency services and our local residents who have shown great courage, and to make sure we get all the support needed so that my constituents can put their lives back together and find out why this happened.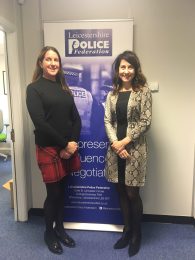 It's really important for me to keep in touch with organisations across Leicester West. On Friday I caught up with Tiffany Lynch from Leicestershire Police Federation.
Tiffany updated me on their policing priorities, their work to keep neighbourhood policing and how the police force are facing problems in retaining experienced officers.
Since 2010 severe budget cuts to the police have seen Leicestershire lose 500 police officers. Last year I supported the Protect the Protectors bill, calling on more protection and better welfare support for our officers.
By providing better support and welfare to our police officers, who do such an important job to keep us all safe, we can hopefully keep some of our most experienced officers.
I have supported a Bill from my colleague Phil Wilson MP that would require all private landlords in England to be registered with the local council.
This would help local authorities make sure landlords are properly looking after their tenants and keeping their properties in a good condition; allow councils to find the owners of homes that have been empty for a long time; and save valuable police time by allowing officers to locate and contact a landlord when a crime has been committed.
The Chief Constable of Leicestershire Police, Simon Cole, has also said a register of private landlords would help local police.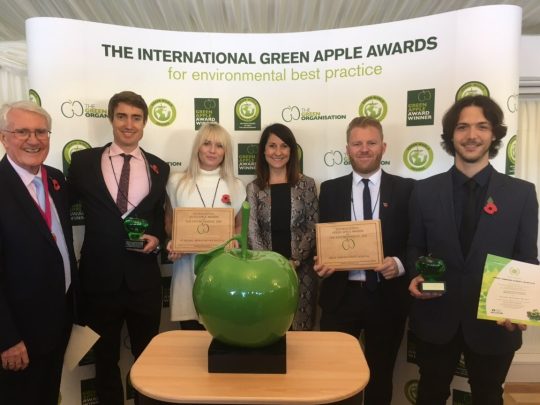 On 6th November I was honoured to present the Champion of Champion's prize at the Green Apple Awards, which recognise environmental best practice around the world.
This year's award went to Great Ormond Street Hospital for its work with recycling company Bywaters. Through their hard work, five tonnes of waste electrical and electronic equipment is now reused every month. Environmental sustainability should be a focus for all industries and I'm delighted to be able support the Green Organisation and the great work they do to highlight important initiatives.