Articles
This week Liz's team have been knocking on doors on Buckminster Road and surrounding streets with local Fosse Councillor, Sue Waddington after a number of complaints about the road closure at one end. It was great to hear the views of local residents and we will ensure the pros and cons of the closure are reported back to the city council.
The team were also out in Leicester's West End to ask residents if there were any problems in the area that we could help with.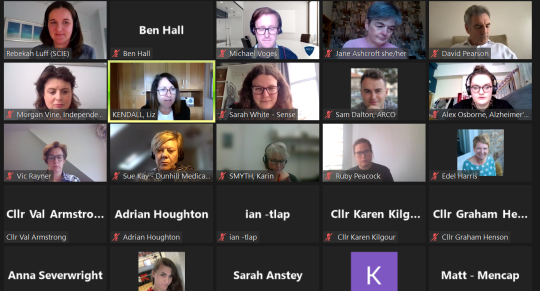 Yesterday, I hosted a virtual meeting to discuss housing and social care. I was joined by labour councillors, charities working in social care and care providers. It was a really interesting discussion on how we improve the quality and availability of homes for older and disabled people.
Some of the key challenges that came up included the lack of housing choices for older and disabled people, regional inequalities in housing provision, and a lack of support in the community to help people stay in their own home.
I am a big believer in the Social Care Future Vision that "We all want to live in the place we call home with the people and things that we love, in communities where we look out for one another, doing the things that matter to us" This is at the heart of Labour's vision to transform social care.
Meetings like this are an important part of making this vision a reality.
Last week I had one of my favourite ever visits, to Space Park Leicester where I met with Professor Suzie Imber who ran a workshop teaching pupils from Queensmead Academy in Braunstone about physics with rocket experiments.
The space sector has huge potential to create high skill, high quality jobs in the UK, and the Space Park is bringing together the University of Leicester's world leading research with manufacturing & business to harness this. Through workshops like the one I saw last week; the Space Park is inspiring young people to follow a path into a science career, and to gain the skills needed to fulfil this potential.
I will continue to do all that I can to support the Space Park and all the brilliant work they are doing.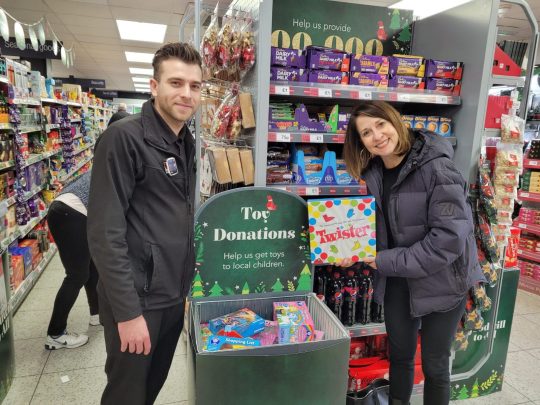 It was great to take part in the CO-OP's Christmas Toy Appeal last week.
The CO-OP are collecting toy donations for children whose families may be struggling. You can find your local central England CO-OP here.