Articles
In the last week I have been contacted by several people who are interested in volunteering to help support those in their local area. This is fantastic and shows the real community spirit we have in Leicester.
Leicester City Council are working in partnership with Voluntary Action Leicestershire and food banks to organise a unified response.
Some examples of how you could help are:
Reaching out to people in the community and providing information and advice
Dog walking if people are unable to get out themselves
Providing a friendly phone call service to help people that may be isolated or lonely
Picking up shopping for those that can't do it easily themselves
Posting mail
If you are interested in volunteering to support your local community you can sign up here.
I was very proud to stand alongside so many amazing young people at Leicester's Climate Strike last week. You can watch my short video about the event here.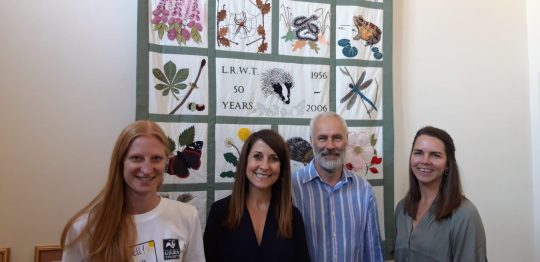 I recently met with Leicestershire and Rutland Wildlife Trust to discuss their campaign for a "Wilder Future". It was great to discuss their ideas to encourage wildlife in urban areas and what local and national politicians can do to help. You can read more here.
I recently caught up with Leicester West Neighbourhood Policing Area Inspector , Rob Randall, where we discussed important local policing issues such as Operation Lionheart – the recent investigation to tackle gangs and organised crime networks that are using children and vulnerable adults to sell illegal drugs across Leicestershire.
We also discussed other issues such as the increase in knife crime in the city and the pressures facing our local police force. Since 2010 we've lost over 500 police offices in Leicestershire due to Government cuts to policing budgets. I've constantly backed calls from our Police and Crime Commissioner for increased funding to enable us to recruit more officers into the force.