Articles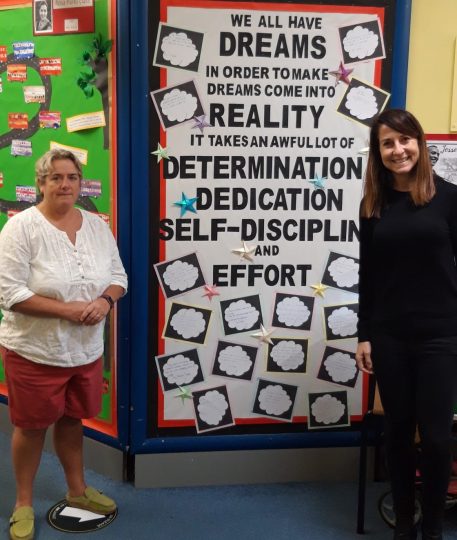 In recent weeks I have visited two of our fantastic schools, New College and Parks Primary in the New Parks area, to see what measures they have put in place to protect students and staff as well as ask what more I can do to help and support them. You can read more from my recent visit to New College here.
I also regularly meet with both Leicester University and De Montfort University, as well as Leicester College to hear about the impact the virus is having and all of the hard work they are doing to get people back learning again.
Getting a good education is vital to ensuring our young people get the best start in life. That is why I've been pressing the government for a proper catch up plan for children and young people, especially in the most disadvantaged areas.
Thinking of everyone in my constituency & across the country who are getting their results today. It has been such a difficult year, you should be proud of everything you've achieved, despite it all. Your hard work and talent gives us hope for the future. Keep going! #ResultsDay

— Liz Kendall (@leicesterliz) August 13, 2020
Congratulations to all students across Leicester receiving their results today.
If your plans have changed, or if you need advice on what your next steps should be, the below links may be helpful:
I was recently contacted by Educ8, an organisation which provides alternative education for secondary school pupils both nationally and in Leicester West. The organisation supports pupils who for a wide range of reasons thrive in a non-mainstream educational setting, or may have complex needs.
While the Government has asked schools to remain open to the most vulnerable children and the children of key workers, Educ8 had found difficulties in delivering this after the closure of their Leicester West venue.
Having raised the difficulties Educ8 was facing with Leicester City Council, a new venue will now be found in Leicester West meaning that Educ8 will be able to continue supporting its most vulnerable students, and children of key workers, in line with Government guidance on social distancing.
In my Leicester Mercury column this month, I talk about Leicester's new Space Park – which will bring together the University of Leicester's world leading space science and research with industry to seize the potential of this sector and create more than 3,000 high skill, high value jobs.
For the Space Park to reach the next stage of development, it requires around £30m of Government funding.
Investing this money could make a real difference here in Leicester and across the East Midlands. That is why I will be pressing the Chancellor to back our Space Park in the upcoming budget and Government Spending Review.