Articles
On Friday 18th October I spoke at the National Association for Hospital Education (NAHE) annual conference in Leicester.
Around 360,000 children and young people a year are persistently absent from school because of a physical or mental illness. This can have a real impact on their education and later life chances, including the likelihood that they will go on to further or higher education, or get a job in the career of their choice. It can also affect children's sense of self-confidence and mental well being, and have a knock on effect on their wider family.
I first learnt about the importance of this issue when I visited Willow Bank Day School in Leicester, which provides education for up to 70 young people who are unable to attend their usual secondary school because of ill health.
However, far too little attention has been paid to this issue by national politicians and policy makers compared, for example, with the amount of focus that is rightly put on children who are excluded from school due to behavioral issues, which affects roughly the same number of children and young people.
I believe this can and must change and I will continue to work with the NAHE to raise the profile of the issue and why it is so important for individuals, families and society as a whole.
You can read my speech here.
I recently visited New College Leicester and was delighted to open their amazing new tennis & netball courts with Former England Rugby player, Rory Underwood MBE, and Police and Crime Commissioner, Lord Willy Bach.
The courts sit alongside other fantastic facilities and are available for use by local primary schools as well as the wider community.
I think encouraging and supporting all our young people to take part in sport is really important – for their confidence, aspirations and teamwork as well as their health and fitness. Thank you to Sport England and England Netball for helping to make this happen.
I recently visited Inglehurst Junior School where they were learning about the UN's Global Goals for a better world by 2030. It was wonderful to see how our schools are encouraging our young people to make positive changes.
Drew and Darcey gave me some excellent letters asking for action on food waste. They are some fantastic young campaigners in the making!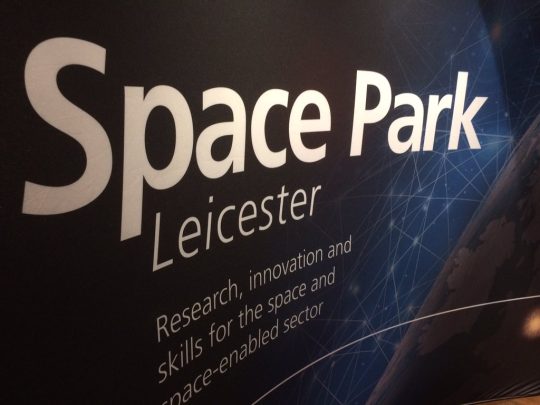 I am delighted that the University of Leicester's new Manufacturing, Engineering, Technology and Earth Observation Research centre (METEOR) has received nearly £14m in funding from Research England. This will bring in a further £50m for space and earth observation research from other investors.
METEOR will be a key party of Space Leicester – a new world leading research and innovation centre that will revolutionise how satellites are designed and produced, as well as how data is obtained and used to solve real world problems.
Space Park Leicester is due to open in late 2020 and in the long run, aims to bring 3000 new high quality jobs to our city. You can read more about our Space Park here.