Articles
I recently visited Inglehurst Junior School where they were learning about the UN's Global Goals for a better world by 2030. It was wonderful to see how our schools are encouraging our young people to make positive changes.
Drew and Darcey gave me some excellent letters asking for action on food waste. They are some fantastic young campaigners in the making!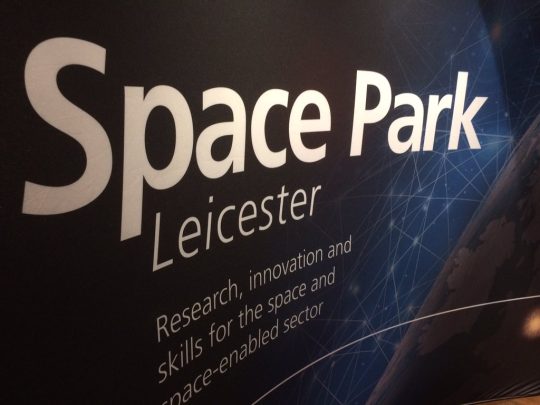 I am delighted that the University of Leicester's new Manufacturing, Engineering, Technology and Earth Observation Research centre (METEOR) has received nearly £14m in funding from Research England. This will bring in a further £50m for space and earth observation research from other investors.
METEOR will be a key party of Space Leicester – a new world leading research and innovation centre that will revolutionise how satellites are designed and produced, as well as how data is obtained and used to solve real world problems.
Space Park Leicester is due to open in late 2020 and in the long run, aims to bring 3000 new high quality jobs to our city. You can read more about our Space Park here.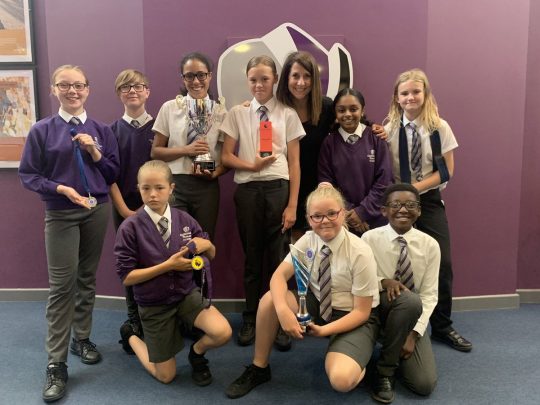 I was absolutely thrilled to visit Queensmead Primary Academy on Friday and meet their under 11 girls football team who were crowned champions of the Premier League Primary Stars Football tournament – undefeated throughout – the first time a team has done this since the tournament was created.
I am so proud of these amazing young women! You can read more on their achievement here.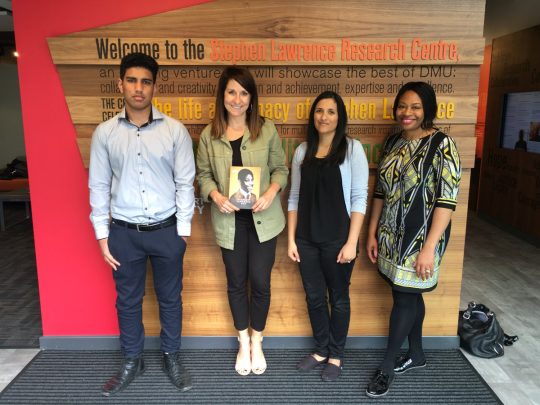 I was delighted to visit the Stephen Lawrence centre at De Montfort University recently.
It was incredibly moving to walk through the timeline of Stephen's case, which explained what happened on the night of his murder up to the present day. It also includes artefacts – school books, football boots and family photos.
Many people will remember Stephen's tragic murder, but for younger people the centre provides an introduction to the case and to the issues and activism that grew from it.
The centre is really keen to engage with local schools and as well as offering schools the chance to visit the centre, they will also come to do assemblies.
You can find out more about the Stephen Lawrence centre here.