Articles
On Friday I have a lovely morning visiting King Richard III Infant and Nursery School. As well as visiting the classrooms and seeing the fantastic work the children were doing, I also spent time with the school council where we discussed road safety and problems with speeding cars around the school.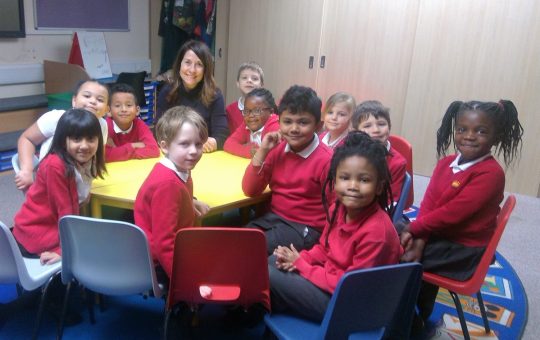 Keeping our children safe when travelling to and from school is really important to me and I'll be doing all I can to help children from every school feel safe.
every school feel safe.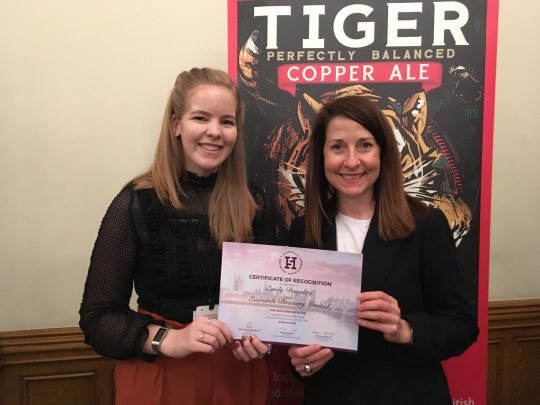 This week is National Apprenticeship Week and yesterday I was really pleased to present my constituent Emily Doughty with an award in Parliament for progressing through her finance apprenticeship with Everards Brewery in Glenfield.
Emily began her three-year Association of Accounting Technicians apprenticeship course in October 2017. When she completes the course, she'll graduate as a part-qualified accountant.
Apprenticeships are an excellent opportunity to help people gain valuable experience as they set out on their careers. I'm determined to do all I can to support young apprentices like Emily to build an exciting future for themselves.
Concerns have been raised with me again over the safety of children walking to and from Belgrave St Peter's Primary School. As the school is located near the busy A6, drivers aren't always aware that there is even a school there!
Many children must cross the busy road to get to school so myself and local councillor, Vijay Riyait, have recently met with the headteacher, school governors and officers from the City Council to see what can be done to make the walk to school safer for them.
We discussed installing additional signage so motorists know to slow down, ensuring we have school crossing patrols to help children cross safely and putting in more pencil bollards near the school gates. Ensuring our children are safe when walking to and from school is really important to me, so I will continue to work with the Council and the school to ensure children can get to school safely.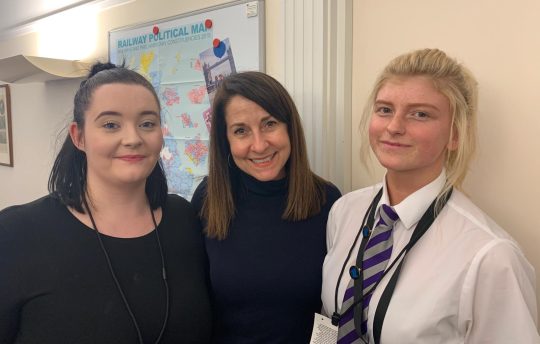 On Wednesday 6th February, I was delighted to welcome Kaitlin and her teacher Niamh from Beaumont Leys School to Parliament.
I first met Kaitlin when I visited her school to hear about pupil's experiences with social media as part of an inquiry by the Science and Technology Select Committee. You can read more about the report here.
I really enjoyed getting the opportunity to speak to Kaitlin more when she visited Parliament and wish her all the best for a successful future.