Articles
I was very proud to stand alongside so many amazing young people at Leicester's Climate Strike last week. You can watch my short video about the event here.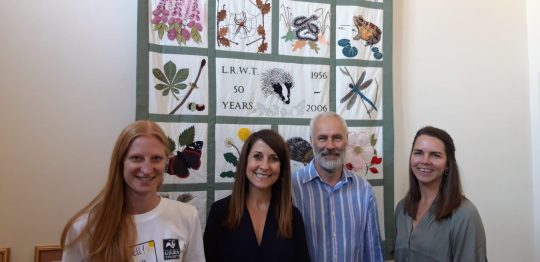 I recently met with Leicestershire and Rutland Wildlife Trust to discuss their campaign for a "Wilder Future". It was great to discuss their ideas to encourage wildlife in urban areas and what local and national politicians can do to help. You can read more here.
On Friday 20th September I attended an event to celebrate the construction of a new mental health inpatient unit for children and young people alongside many local NHS staff, like Consultant Psychiatrist Alvina Ali and Senior Matron Danica Izycki.
The new center will have 15 beds with their own bathrooms, including 5 for those with eating disorders. I have had a lot of cases where young people have been sent miles away from home for treatment so I know how desperately this new facility is needed.
I will be meeting Angela Hillary, the new Chief Executive of Leicestershire Partnership NHS Trust, to discuss what more we need to do to improve mental health services in Leicester, including ensuring there are sufficient psychiatrists and mental health nurses – an issue that has been raised with me by a number of constituents.
I recently visited Inglehurst Junior School where they were learning about the UN's Global Goals for a better world by 2030. It was wonderful to see how our schools are encouraging our young people to make positive changes.
Drew and Darcey gave me some excellent letters asking for action on food waste. They are some fantastic young campaigners in the making!