Articles
On 14th March I went on Sky News for a discussion about Brexit, Trump and Russia on the Adam Boulton show. Britain will be in a much stronger position to respond to Russia, as well as Trump's tariffs on steel and aluminium, when we work closely with our European allies. I am concerned the Government's approach to Brexit is weakening the ties with our EU allies, just when we need to be strengthening them.
In the Spring Statement debate I questioned the Chancellor about the impact of the Government's approach to Brexit. It's clear the Government cannot claim it is acting in the interests of the country because analysis has revealed all of its options for Brexit will damage our long-term economic growth. Watch my question here, or read the whole debate here.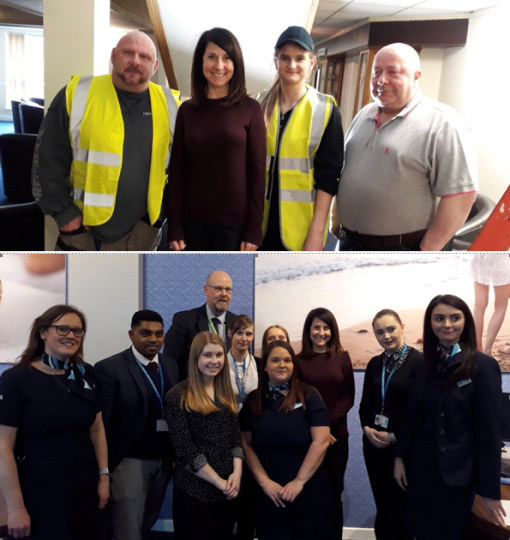 To celebrate National Apprenticeship Week I recently visited some fantastic young apprentices learning a range of skills in Leicester West. I met with apprentices in both the construction and retail sectors and I saw the support given to them all.
Apprenticeships are a really great opportunity for young people to get a feel for work and start to consider all of the options available to them for their future.
On Friday 9th March I met with Rebecca Dulieu, the new Head at St Mary's Field Primary. It was brilliant to discuss the challenges faced by the school and the hard work being put in to improve expectations and standards in writing.
I will always do everything I can to support all the fantastic local schools in Leicester West.