Articles
I recently met with Alicia Kennedy, the Director of Generation Rent, an organisation that campaigns to make sure that the voices of private renters are heard by landlords, by policymakers, and by politicians.
I am really looking forward to a new awareness campaign, Renters Rights Awareness Week, which will run from the 14th – 19th June. Generation Rent will be using this campaign to raise awareness of renter's rights to ensure people have as much information as possible, and can recognise when things are wrong.
I will be working with Generation rent with the aim of improving rights for private renters – a huge issue both in Leicester and across country.
I appeared on Peston to discuss the latest announcements from the Government. In particular, the Government have recently announced an additional £3.5bn to remove cladding from high rise buildings over 18m tall, following the disaster at Grenfell in 2017.
This has been sold as an 'exceptional intervention' by the Housing Secretary – but in reality, this simply isn't good enough. Since campaigners started calling for dangerous cladding to be removed from buildings, the Government have said 17 times that leaseholders would not have to pay a penny towards the removal – but they broke this promise.
Anyone living in buildings under 18m tall with dangerous cladding are being asked to pay towards its removal.
Robert Jenrick is out of touch with most people's lives – the Government must revisit these proposals and make sure leaseholders are not left out of pocket.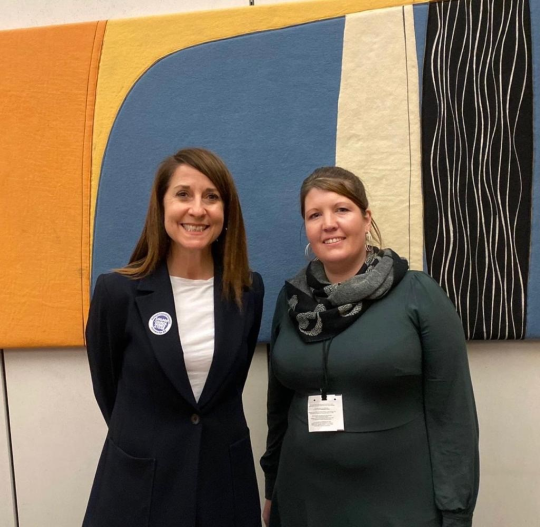 Yesterday I joined Emma Saunders, the East Midlands representative of the Labour Campaign for Council Housing, and a local Labour Party member, in Parliament.
The Labour Campaign for Council Housing are calling for Labour's next manifesto to include 155,000 social rented homes a year, with at least 100,000 of these being council homes. I strongly support their call to build more social rented and council homes.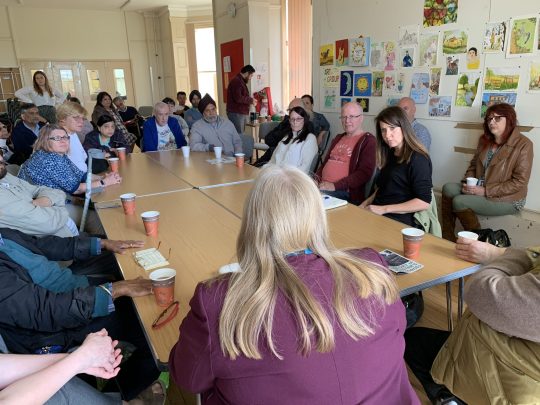 Every Friday I like to get out and about speaking to local people about any issues or concerns they have. On Friday I held my latest coffee morning at the Manor House Community Centre.
Lots of residents came along and we discussed many issues including Brexit, NHS and school funding, the loss of over 75s free TV Licences crime and potholes!
If you'd like to come along to one of my coffee mornings then please do contact my office on liz.kendall.mp {at} parliament(.)uk or call 0116 204 4980