Articles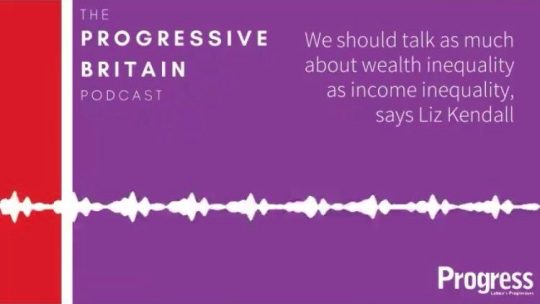 I was a guest on the Progressive Britain podcast, where I joined Alison McGovern MP to discuss the serious issue of wealth inequality.
Wealth inequality is twice as great as income inequality. The wealthiest 10% of households own 45% of nation's wealth, while the least wealthy half of households own just 9%. This is unjust, unfair and holds our country back.
You can listen online here or find it on iTunes here.
On Friday 28th October I spoke in favour of the Homelessness Reduction Bill. This aims to tackle the growing problem of homelessness by requiring local councils to assist people earlier and to offer them more support.
I agree with the principle of the bill that prevention is better than cure, but I am very concerned that the Government's huge cuts to local council budgets could put these efforts at risk. I also argued that any changes must be part of a much wider strategy to deal with the appalling lack of housing in this country, especially the need for more affordable and social housing. You can read my speech here or watch it here.
This is my constituency website. For information about my campaign to be Labour's first women Leader and Prime Minister, please visit www.lizforleader.com
Last Saturday, I joined Ed Miliband, the rest of the Shadow Cabinet and thousands of activists from across the country to launch Labour's five pledges for the general election:
A strong economic foundation: Balance the books and cut the deficit every year while securing the future of the NHS. None of our manifesto commitments require additional borrowing.
Higher living standards for working families: Freeze energy bills until 2017 and give the regulator the power to cut bills this winter, ban exploitative zero-hours contracts, raise the minimum wage to £8 and provide 25 hours free childcare a week.
An NHS with the time to care: 20,000 more nurses and 8,000 more GPs. We will join up services from home to hospital, guaranteeing GP appointments within 48 hours and cancer tests within one week.
Controls on immigration: People who come here won't be able to claim benefits for at least two years and we will introduce fair rules making it illegal for employers to undercut wages by exploiting workers.
A country where the next generation can do better than the last: Tuition fees reduced to £6,000, an apprenticeship for every school leaver who gets the basic grades, and smaller class sizes for 5, 6 & 7 year-olds.