Articles
Enstruct training in Leicester West have recently opened a new training facility and I was delighted to go along on Friday and see the new workshop and meet some of the young people who were working there.
Enstruct is a fabulous local company who give young people a chance at alternative learning in areas such as plastering, carpentry, plumbing and environment studies – something they might not have had the opportunity to explore before.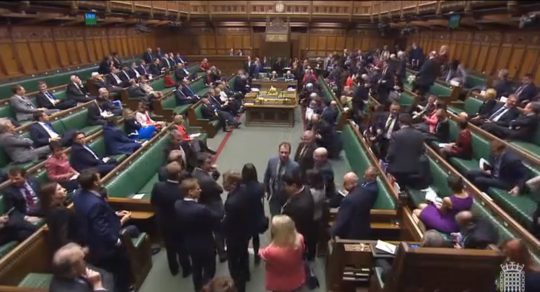 On Wednesday 18th October I voted to pause the introduction of Universal Credit until serious problems with the new benefits system are fixed. One in four new claimants on the programme are not receiving their first payment within the six week deadline, meaning thousands of families are being driven into debt and face eviction. It was disgraceful that Conservative MPs did not even vote on the motion, despite the huge damage Universal Credit is causing to people's lives. I will carry on fighting to make sure the system is fixed and claimants receive the support they need.
I was really pleased to join constituent Liz Gibbs from New Parks at the Young Builder of the Year Awards 2017, where she was highly commended in the 18/24 year age category. I am enormously proud of Liz. Her success is a huge achievement, especially because of all the personal difficulties she has had to overcome.
While she was studying for her Level 1 Diploma, Liz's mother sadly passed away. Alongside coping with serious emotional stress, Liz had to deal with being unemployed and household bills she could not afford. She later signed on a painting and decorating apprenticeship at Redrow Homes. Liz has gone on to complete her level 2 qualification and is approaching the end of level 3, with a long term plan to eventually run her own business. She clearly has a very bright future ahead of her.
I am determined to do all I can to help Liz and other young apprentices build a better life for themselves, and a better future for our country.
My latest column for the Leicester Mercury is about what must be done to ensure every child has the chance to fulfil their potential. You can read it here.