Articles
Today is Young Carers Action Day, an annual campaign, ran by Carers Trust to raise awareness about the UK's 800,000+ young carers.
This year's focus is on the amazing skills young carers gain through caring – like resilience, time management and empathy – which are so valuable in higher education and the workplace.
You can read more about the work of young carers here- Facts About Young Carers | The Children's Society
Information and support for young carers is available here- Help & Info – Carers Trust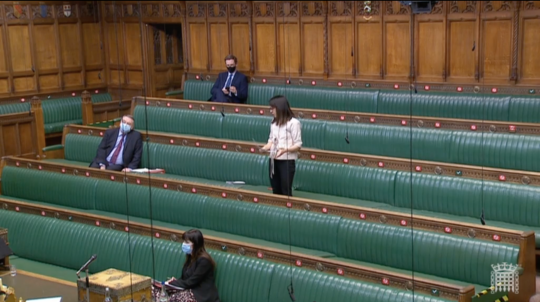 Today I spoke in the final day of Budget debates in Parliament. I argued that reforming social care is a matter of social justice and an economic necessity, and that the governments failure to grasp this fact is undermining growth, productivity and the need to get value for taxpayers' money – all of which are essential with family finances and the public finances under such strain.
The Prime Minister stood on the steps of Downing Street in July 2019 and promised a plan to 'fix' social care. 18 months later, this plan is still nowhere to be seen. The Government must now bring forward their plans to fix social care without delay – we do not have a moment to lose.
So many parents are currently dealing with the pressure of home schooling. To help with this, Fosse Road Little Library are hosting 'virtual visits' for children with different people in Leicester. This week was my turn, so if you wanted to know more about what being an MP is like, watch my presentation above.
You can ask me any questions by commenting on the Facebook post. I will do my best to answer them!
I spoke to East Midlands Today yesterday evening about the worrying news that 75% of people who have coronavirus symptoms aren't self-isolating.
Self-isolation is absolutely key to stopping the spread of Covid-19 – but the reality is, many people who are asked simply cannot afford to do so. Nearly 2 million workers in this country don't receive any sick pay at all, and the government's self-isolation payment scheme has run out in many places.
Studies in care homes have shown that where staff receive full sick pay, there are lower rates of infection in residents. The evidence is there – the Government must take action, increase the rate of sick pay, and make sure that nobody who is asked to self-isolate is out of pocket.