Articles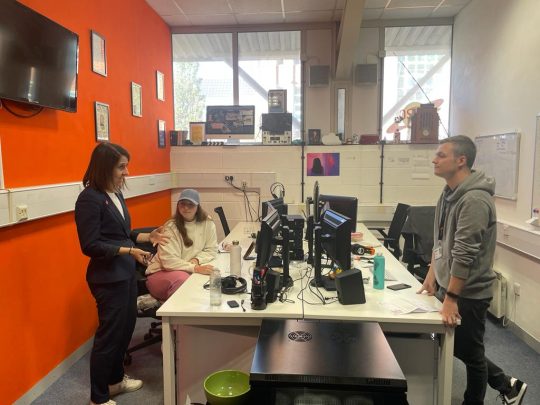 It was great to support Small Business Saturday this year. Now in its 10th Anniversary, the Small Business Saturday campaign encourages people to 'shop local' and support businesses in their communities.
According to the Federation of Small Businesses, SMEs make up 99% of the business population in the UK and create 16 million jobs, but they are currently facing huge challenges with their business rates, a struggling economy, soaring energy costs and supply chain issues. Labour recognises the support that small businesses need not only to survive but to thrive. That's why we would cut and eventually entirely scrap business rates, replacing them with a new form of business taxation fit for the 21st Century.
I recently met with Crosscut, an award-winning creative video agency based in Leicester. Britain's creative industries are one of our greatest strengths, but as the team at Crosscut told me, the film and TV talent of the East Midlands need to be championed more. Businesses like Crosscut also want a reliable partner in government that will listen to their concerns and take real, practical steps to help them thrive. Labour has a plan that will make a real difference for business owners looking to get on, both immediately and in the long-term.
You can read more about Crosscut's work here.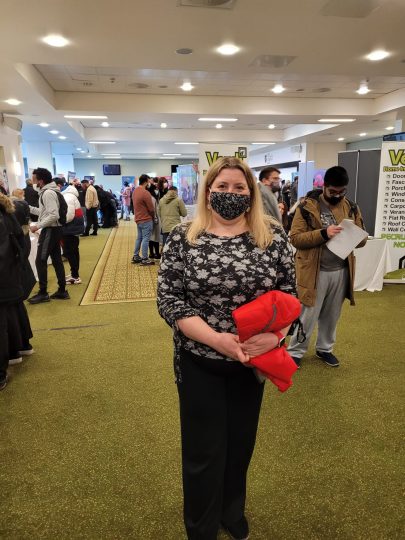 Last week Liz's MP representative, Sarah Russell, attended a very busy Job Fair at the Welford Road Stadium to speak to employers and job seekers.
There were a large number of employers at the event, including the Army, Octopus Energy, Hays Travel, Bupa, Active Leicester and Key 2 Care Ltd.
Last week I visited Barley Croft Primary School, in Beaumont Leys, where they held their Christmas Assembly.
Pupils and staff at the school also said goodbye to their headteacher, Kevin Lacey, after 14 years at the school. During his time as Head, Kevin has led the school to great success including improving its Ofsted rating from "Inadequate" to "Good"; overseeing a full refurbishment of the school; and developing a culture where children are inspired to enjoy learning, so they achieve their best.
I am really sorry to be saying goodbye to Kevin. He has been an absolutely inspirational Head, and I have loved seeing the fantastic, innovative way he has helped children engage with learning. I know how hard he has worked, and how much he has put into the school, so I wish him the very best on his retirement.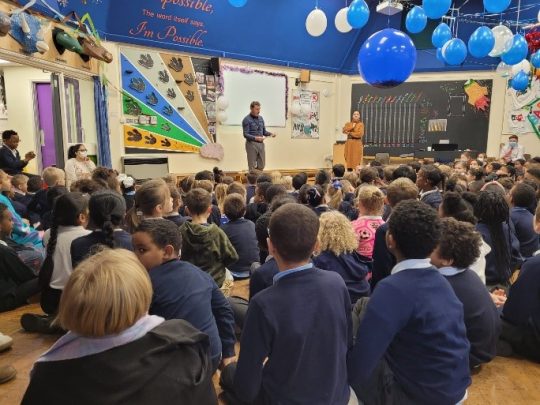 Last week I met with social care professionals who work in the Wirral in a event organised by the Labour MP for Wirral South, Alison McGovern. It's always so important to hear from people working on the frontline of social care to fully understand the issues that we face.
There were some incredibly moving contributions from people who, obviously love their jobs, but are being pushed to breaking point by underfunding, staff shortages and a complete lack of integration with the NHS.
The most important message to come out of the meeting was that the crisis in social care is here now and that action is needed straight away. Labour is calling for a 10 year plan of investment and reform to transform social care. Crucial to this is a new deal for care workers that will deliver the pay, training, terms and conditions they deserve.
You can read more about Labour's vision for social care here.