Articles
I was honoured to officially open Anicca Digital's beautiful new building on Frog Island here in Leicester.
Anicca Digital is a fantastic, expanding company that works with local universities to help young people get high quality jobs.
Huge future for #DigitalMarketing here in #Leicester!
I was absolutely delighted to meet with Leicester's newly elected young people's council yesterday.
They are such an inspirational group of young people and I was pleased to see so many young women standing for election and representing Leicester!
I loved seeing everyone's enthusiasm and hearing their stories on why they stood for election.
They asked me some great questions including what inspired me to stand as an MP, what my proudest achievements are and also what things I would change for the future.
I wish them every success during their two year term and I will be following them to see what exciting campaigns they come up with!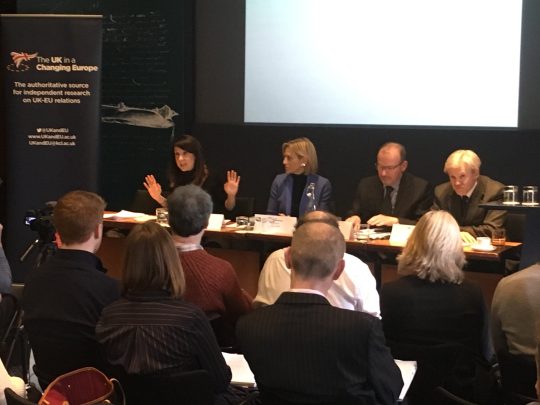 On 31st January, I spoke in a debate at UK in a Changing Europe's Brexit and Public Opinion conference about the ongoing impact of the referendum result. The country is still deeply divided and the Prime Minister has failed to show the leadership desperately needed to address the concerns of both the people who voted Leave and those who backed Remain. What's needed are honest solutions to address why the economy is still so unequal and communities continue to feel left behind.
I also spoke to Business Insider about what I want to see from the Brexit negotiations and the importance of Britain remaining in the Single Market and Customs Union. You can read my interview here.
In my last Leicester Mercury column of 2017 I wrote about how Glenfield has been my most important campaign since I was elected seven years ago.
I also took a look at what would be coming up in 2018 and how I'll be continuing to support local people here in Leicester West. Read the full column here