Articles
Today I spoke at an event organised by the National Care Association. Care providers told me that they are desperately struggling to find staff and are deeply worried about what this will mean for people who need care. Urgent action is needed to tackle the workforce crisis in social care. The Government's proposals, announced last week, fail to deliver this. The Government has no plan for social care, just a tax rise.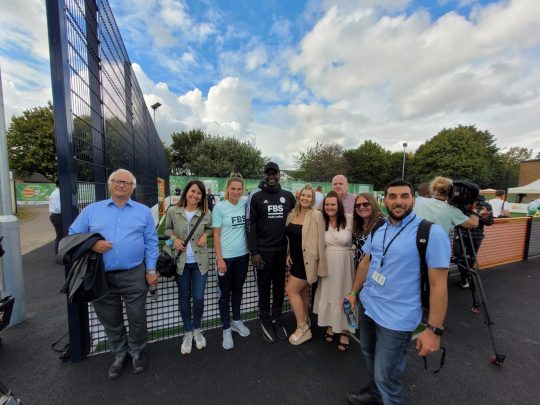 Last week I attended the opening of the amazing Walkers Re-play football pitch at the New Parks Hub in New Parks with Gary Lineker, Emile Heskey, and Abbie McManus, as well as other Leicester Legends and players from Leicester Women.
The pitch, which has been funded by Walkers, is one of only five of it's kind in the world, and is made partly using recycled Walkers crisp packets.
This investment will be providing fitness, well-being & employment opportunities to residents in New Parks & beyond, and I am so glad the people of New Parks have this new asset and opportunity.
Even before the pandemic there were over 100,000 vacancies in social care, and Covid-19 has made the situation even worse.
Unless ministers grip this problem, thousands of elderly and disabled people will be forced to go without the basic help they need to do things like get up, washed, dressed and fed.
When the prime minister finally brings forward his plans for social care reform, he must deliver a long-term plan for the care workforce, that gives them the pay, training and recognition they deserve.
Read more on ITV News.
After everything they've been through during this awful pandemic, it beggars belief that care workers still cant afford the basics of daily living like petrol to get to work and putting food on the table.
Our care staff do some of the most important work in society and deserve far, far better. Ministers must finally bring forward plans to fix the crisis in social care, including a long-term plan for the care workforce that gives staff the fair pay, terms and conditions that they deserve – including a Real Living Wage.
Read more in The Mirror.