Articles
I recently visited the team at Beaumont Lodge Neighbourhood centre. During my visit I heard about their community garden, the plans for their summer fair and their community cafe.
I also met with Beth and a group of young people taking part in E2 Strike Out Programme which offers vocational courses to help young people who have difficulty accessing mainstream education provision to overcome their barriers to learning.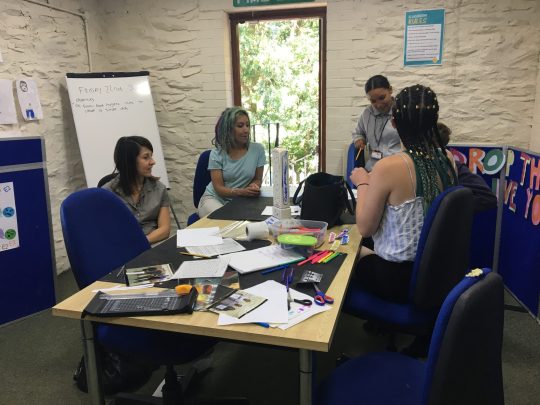 I also heard from Martin about the difficulties they are facing due to cuts to their budget. If they are unable to source additional funding, the centre may not be able to survive putting all these projects and more at risk.
I will continue to do all I can to support the team at Beaumont Lodge Neighbourhood Centre.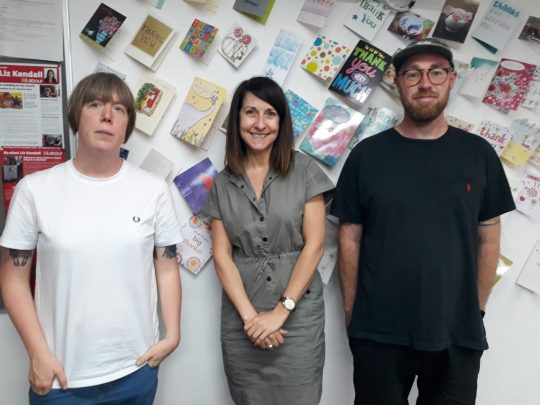 On Friday I met with Izzy and Ant from the fabulous Graffwerk – the team behind Leicester's bring the Paint Festival.
They told me all about their exciting plans to move into new premises on Frog Island which will enable them to expand on the work they do in the community. Their new premises will include a workshop space where schools can come along and take part in graffiti workshops, a cafe area and studios as well as space for resident artists. They will also be taking over responsibility for the canal which runs alongside their new premises enabling them to bring the area to life with new art installations!
Graffwerk works with the local community to identify legal graffiti areas for artists to establish their craft and open up Leicester as a key city in street art culture.
I was honoured to officially open Anicca Digital's beautiful new building on Frog Island here in Leicester.
Anicca Digital is a fantastic, expanding company that works with local universities to help young people get high quality jobs.
Huge future for #DigitalMarketing here in #Leicester!
I was absolutely delighted to meet with Leicester's newly elected young people's council yesterday.
They are such an inspirational group of young people and I was pleased to see so many young women standing for election and representing Leicester!
I loved seeing everyone's enthusiasm and hearing their stories on why they stood for election.
They asked me some great questions including what inspired me to stand as an MP, what my proudest achievements are and also what things I would change for the future.
I wish them every success during their two year term and I will be following them to see what exciting campaigns they come up with!