Articles
The Prime Minister has finally announced that if MPs do not approve her Brexit Withdrawal Agreement by 12 March, Parliament will be given a vote on whether the UK leaves the EU without a deal and – if that is rejected – to request that Brexit day is delayed. This followed pressure from a cross-party group of MPs that would have forced the Prime Minster to request an extension to Article 50 to prevent no deal via my colleague Yvette Cooper's Bill, which I co-sponsored.
I'm glad the Prime Minister has recognised that if she can't get her bad Brexit deal through Parliament we will need to extend Article 50 to avoid a disastrous no deal Brexit. However, delaying Brexit day must be done for a purpose. On 26th February, I called on the Prime Minister to change her course and drop her red lines on the negotiations to break the Brexit deadlock.
I am proud to have supported multiple amendments to the Government's motion on the UK's withdrawal from the EU, including an amendment from Alberto Costa MP that ensures the rights of EU citizens in the UK and UK citizens in the EU are protected even in the event of a no deal Brexit. I was pleased the Government responded to our pressure and accepted this amendment.
On 12 November, I was proud to support calls for a fairer asylum system at the Sanctuary in Parliament event organised by City of Sanctuary and Asylum Matters. It is essential that people who come to the UK after fleeing war, torture and persecution find safety and are treated with dignity and respect.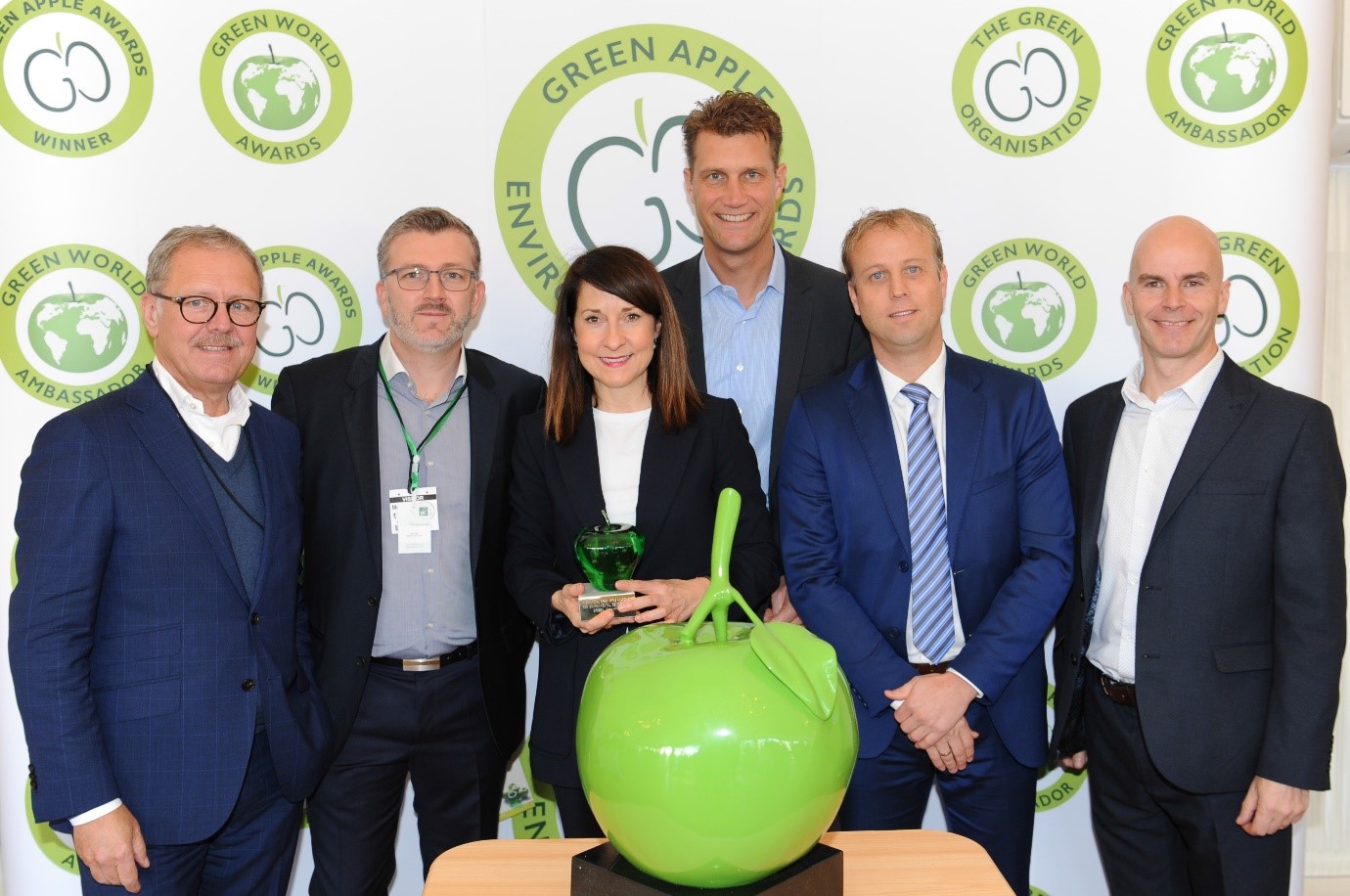 I was honoured to be able to host the Green Apple Awards in Parliament again this year. I've supported The Green Organisation over many years because of the hugely important work it does to highlight and support environmental best practice around the world.
This year, I presented the Champion of Champions award to company Eaton for its work installing Europe's largest energy storage system using new and second-life electric vehicle batteries. The project provides a sustainable and more reliable energy source to the Johan Cruijff Arena in Holland and the local power grid.
You can read more about the awards here.