Articles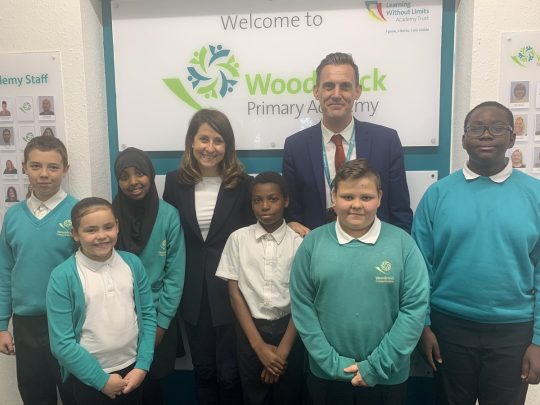 I was delighted to visit Woodstock Primary Academy on Friday and meet with their School Council. The students told me all about what they are currently working on and I also learnt about what the students like to do in their spare time.
Thank you so much to headteacher Dan Edwards and the whole team at Woodstock for the amazing work you do to support our young people!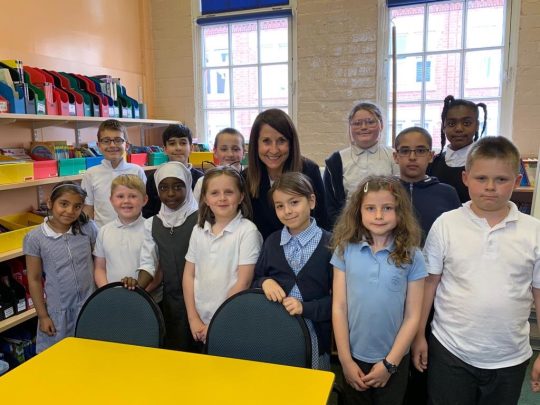 I was thrilled to visit Shaftesbury Junior School last week. Not only did I have a lovely time meeting with the School Council, but I was also treated to a performance from the school's fantastic steel band!
Thank you so much for having me, and for all the great questions about being an MP and Houses of Parliament. I look forward to visiting again soon!
Last week was Volunteers' Week so I popped along to Voluntary Action LeicesterShire to thank some of the fabulous volunteers who give up some of their free time to help others in their local community.
Volunteers play such an important role, and many charities and organisations simply would not survive if it wasn't for dedicated volunteers like the ones I met today – they are a real inspiration.
But volunteering is more than just giving back, many of the volunteers I met told me how becoming a volunteer has helped them overcome anxiety and mental health problems, helped them build new friendships, grow in confidence and even find work.
To find out more about volunteering in your local community visit Voluntary Action LeicesterShire or call them on 0116 257 5050
I have today, Wednesday, called on the Government to take urgent action after new figures were released that show over 40 per cent of children in Leicester are growing up in poverty – which is a rise of almost three per cent in the last year. Here in Leicester West we have over 11,600 children living in poverty.
These shameful figures lay bare this Government's failure to tackle child poverty, harming their life chances and our country's future success.
Children living in poverty are more likely to start school months behind children from better off backgrounds. They are also less likely to do well at school, go onto further education, earn the same salaries as their better off peers and therefore find a way out of the poverty trap.
Poverty doesn't just affect families on benefits, it's also working parents who are increasingly finding themselves and their children trapped in poverty. The shambolic introduction of Universal Credit and the rise in zero hours contacts alongside increasing rents and the rising cost of living mean more and more families across Leicester are struggling.
I believe that no child should be growing up in poverty. The Government must wake up to this crisis and take urgent action to ensure every child has an equal chance in life.