Articles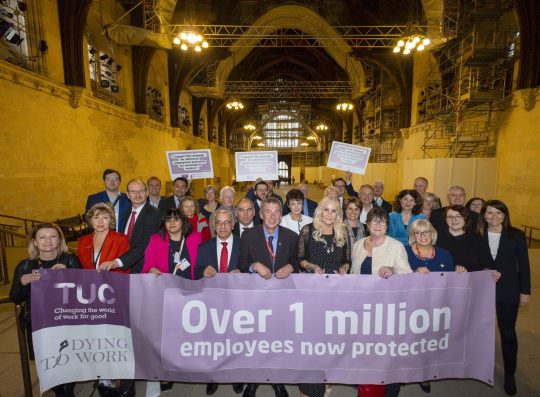 I have long supported the GMB and TUC's Dying to Work campaign to make sure employees with a terminal illness can't be dismissed because of their condition.
I was proud to join MPs in Parliament to celebrate the news that over one million working people throughout the UK are now covered and protected by the Dying to Work charter, which commits employers to providing support for any workers who become terminally ill. This is a fantastic milestone in the campaign.
You can read more about the action I have taken in my constituency to encourage employers to support their terminally ill employees here and read more about the Dying to Work campaign here.
On Friday I visited Perfectly Edible's West End café at Leicester's West End Centre. It was fantastic to see so many people there enjoying the delicious food!
Thanks to donations from local supermarkets Gemma and the team at Perfectly Edible do an incredible job in reducing food waste and ensuring that local people can enjoy a lovely fresh meal! While there I also chatted to students from Leicester College who are taking part in some work experience.
The café is open every Friday at Leicester Centre for Integrated Living. You can find our more here.
I was extremely proud to open the new outreach office for homelessness charity Emmaus on Hinckley Road on Friday.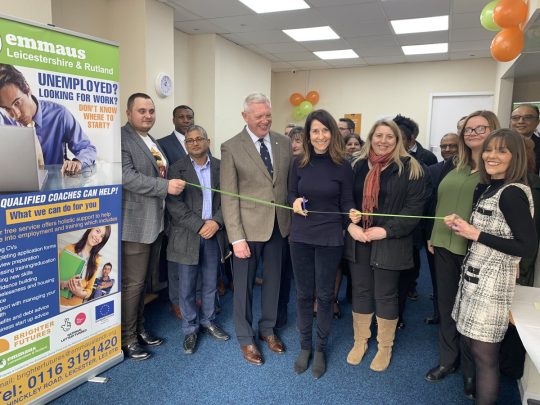 Emmaus is a fantastic charity that is dedicated to giving people who have been homeless the opportunity to rebuild their lives and get back on their feet.
Their brilliant new "Brighter Futures" project is there to provide even more help for people to find work and training with personalised support and advice – from help writing CVs, confidence building, housing advice and benefits and debt advice.
If you'd like to learn more about the project visit Emmaus Leicestershire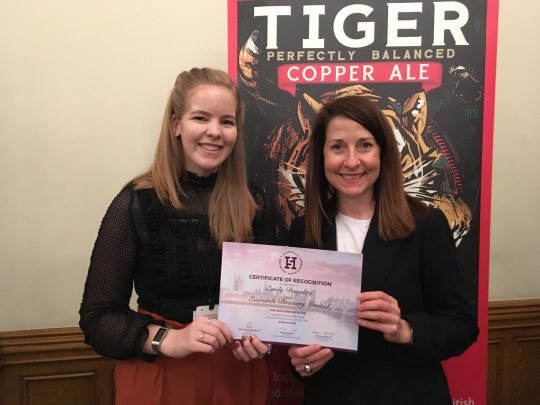 This week is National Apprenticeship Week and yesterday I was really pleased to present my constituent Emily Doughty with an award in Parliament for progressing through her finance apprenticeship with Everards Brewery in Glenfield.
Emily began her three-year Association of Accounting Technicians apprenticeship course in October 2017. When she completes the course, she'll graduate as a part-qualified accountant.
Apprenticeships are an excellent opportunity to help people gain valuable experience as they set out on their careers. I'm determined to do all I can to support young apprentices like Emily to build an exciting future for themselves.