Articles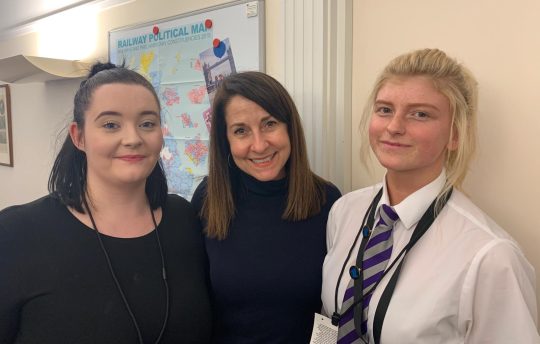 On Wednesday 6th February, I was delighted to welcome Kaitlin and her teacher Niamh from Beaumont Leys School to Parliament.
I first met Kaitlin when I visited her school to hear about pupil's experiences with social media as part of an inquiry by the Science and Technology Select Committee. You can read more about the report here.
I really enjoyed getting the opportunity to speak to Kaitlin more when she visited Parliament and wish her all the best for a successful future.
Knife offences in Leicestershire have risen by 63% since 2010, yet we've been denied a share of £22 million funding from the Home Office's Early Intervention Youth Fund to deliver crime prevention programmes with young people and tackle serious violence. In January I wrote to the Home Secretary to challenge this decision and call for some of the remaining £5 million of unallocated funds to be spent in Leicestershire.
On 4th February, Labour secured an Urgent Question on knife crime and I called on the Home Office Minister to give Leicester the resources we need to tackle this growing problem.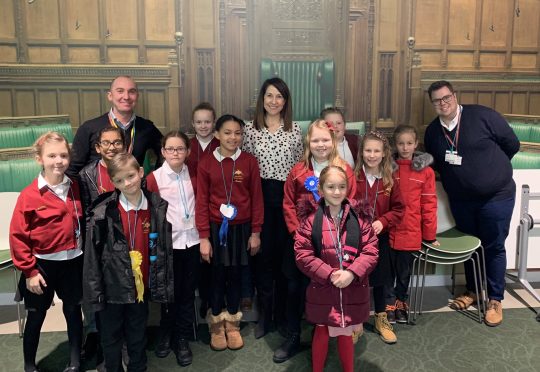 On 30th January, I was delighted to welcome Year 3, 4, 5 and 6 pupils from Glebelands Primary School to Parliament. I really enjoyed answering their questions and speaking to them about what it is like to be an MP.
It's always great to welcome students and staff from Leicester West to Parliament. If you are interested in visiting with your school, I strongly suggest you contact Parliament's brilliant Education Centre here.
The Government has finally published its draft Domestic Abuse Bill, two years after pledging to change the law. Whilst I welcome the steps the Bill will take to reform family courts and create a commissioner for tackling violence against women and girls, I have serious concerns about a number of key issues that have been excluded. The Bill fails to address how women in poverty are less likely to leave abusive relationships because of concerns about money and it doesn't recognise how migrant women who have suffered domestic abuse are not able to access financial support and are much less likely to seek help because they fear deportation.
In addition, the Bill only covers England and Wales, preventing it from being used to address human rights issues for women in Northern Ireland who are currently denied access to abortion. On 30th January, I challenged the Home Office Minister about the failures in this Bill.
You can read more about domestic abuse and the draft Bill here.