Articles
Yesterday I spoke in a Westminster Hall Debate on vaccination of children against Covid-19.
I welcome the fact that children are now being offered a Covid vaccine following advice from the UK's Chief Medical Officer. This will be vital to keeping them in the classroom which is so beneficial to their health and wellbeing.
I've heard appalling reports of threats and intimidation faced by schools in Leicester West and across the country over vaccination of children – this is unacceptable, and Government needs to take urgent action on this. You can read my full speech here
On Friday I had a busy day chairing Feeding Leicester, a group trying to eradicate food poverty in the city, discussed the ground-breaking work TUC Midlands have been doing to tackle worker exploitation in Leicester's textile industry, and spoke with Cllr Sarah Russell and Cllr Elly Cutkelvin on concerns with social care and housing.
There is an amazing local effort to solve these problems, but we also desperately need a government that backs us.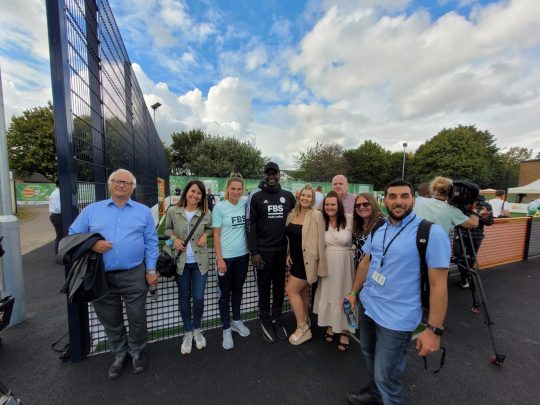 Last week I attended the opening of the amazing Walkers Re-play football pitch at the New Parks Hub in New Parks with Gary Lineker, Emile Heskey, and Abbie McManus, as well as other Leicester Legends and players from Leicester Women.
The pitch, which has been funded by Walkers, is one of only five of it's kind in the world, and is made partly using recycled Walkers crisp packets.
This investment will be providing fitness, well-being & employment opportunities to residents in New Parks & beyond, and I am so glad the people of New Parks have this new asset and opportunity.
Last week I visited Stokes Wood Primary School and New Parks Adventure Playground who are both taking part in Leicester's brilliant Holiday Activities and Food programme.
At Stokes Wood headteacher, Jane Gadsby, and her team have been giving children such a great start to their summer with mud monsters, henna hand painting, mini golf and delicious sandwiches.
At New Parks Adventure Playground, Jo and the whole team here are doing amazing work offering fun and food to children for 5 weeks over the summer.