Articles
Following the Chancellor's Spending Review, I appeared on Peston to discuss the main announcements. The Government is hitting those on the lowest incomes, with a public sector pay freeze and £20/week cuts to Universal Credit.
The Chancellor needs to reprioritise, and focus on building jobs and growth in every part of the country.
Watch the full show at https://www.itv.com/hub/peston/2a4458a0193.
The Government have announced that Leicester will now be in Tier 3 of local restrictions. I've published a joint statement with Jon Ashworth, MP for Leicester South, and Claudia Webbe, MP for Leicester East, outlining what must be done to help our city throughout this challenging time.
Leicester has been in lockdown for longer than anywhere else in the country, and it will be extremely difficult to hear that we are in the highest tier. It has been exhausting and frustrating for many people, and lockdown has caused huge strain. The Government must act to give people in Leicester the help and support they deserve.
Care homes are spending an average of £4,000 to help relatives see their loved ones. Families are desperate to visit relatives in care homes, and we know visits are vital to mental health and wellbeing of residents.
The Government have failed to back up their promises to families with the resources to make visits happen.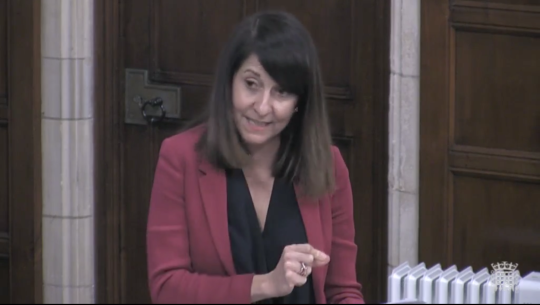 I secured a Parliamentary debate earlier this week on worker exploitation in Leicester's garment industry. We know that there are failings across the industry, and in particular among factories supplying Boohoo.
The debate focused on three main areas: the failure of Boohoo to take action following allegations of poor working practices, the failure of shareholders in Boohoo to hold the company to account and make changes to their investments, and the failure of the government in bringing forward proposals that could lead to change in this sector.
I also highlighted the great work that Leicester City Council are doing on this, including appointing a co-ordinator to bring together the national enforcement bodies, and working closely with community groups to give workers the courage to speak out.
I will continue to work on this important issue and fight for a better deal for garment workers in Leicester.
You can read my full speech on Hansard, watch it on Parliament TV, and find media coverage of the debate on City AM, The Telegraph, and the Leicester Mercury.