Articles
I was a guest on the BBC's East Midlands Sunday Politics on 15 July. On the show, I discussed how important it is for businesses in our region to get greater certainty over Brexit. East Midlands businesses have said the Government's Chequers Brexit plan isn't good enough because it lacks answers on crucial areas like VAT, the movement of staff and future controls over goods at borders. Food manufacturers that I've spoken to in Leicester need to know how they will import and export products in the future if they are going to continue to expand.
You can watch the show here.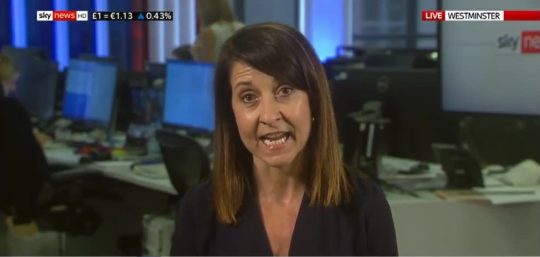 On 10 July, I was interviewed by Sky News about the Government's Chequers Brexit plan. This plan is simply not good enough. Manufacturers say they don't like it because it will be costly, complex and bureaucratic. It will be bad for Britain because it doesn't include the vital services sector, which make up 80% of our economy. You can watch the interview here.
We all have a responsibility to protect our young people by making the online world as safe as possible, including digital companies. As a member of the Science and Technology Select Committee, which is undertaking an inquiry into the impact of social media and screen-use on young people's health, I know there are positives about social media use but also real risks. That's why I welcome the Telegraph's campaign to raise awareness of the issues facing young people through the increasing use of social media.
Read the Telegraph article on its campaign here and read more about the Science and Technology Select Committee inquiry here.
I contributed to a report by Global Future that highlighted how much our NHS depends on overseas staff, with 45% of doctors in some specialities coming from outside the UK. The NHS is suffering severe staff shortages but health professionals from outside the EU are having their visas turned down and many European staff are leaving. The Government must take urgent measures to stop this drain of NHS staff and ensure skilled NHS workers are welcomed.
You can read my Huffington Post article on the report here, and the full report here.