Articles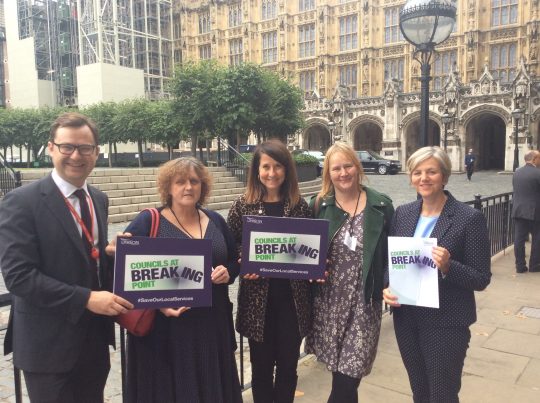 On 11 September, I met council workers and staff from trade union Unison to discuss the impact of Government funding cuts on local authority services. Research from Unison found less than 10% of council workers think local residents get the help and support they need from their council at the right time, while eight in 10 are not confident about the future of local services.
The Government needs to make new money available to fund council services properly and end this crisis. I am supporting Unison's Save Our Local Services campaign to demand more money is given to local government in November's Budget. Read more about the campaign here.
On 10 September, I attended a fascinating meeting of the Parliamentary and Scientific Committee to hear talks on space innovation from professors at the University of Leicester. The global space market is set to grow by 80% to £400bn by 2030 and the UK is well placed to make the most of these opportunities, particularly at Leicester's Space Park.
Leicester is a world leader in space research and engineering. We have specialists working with NASA and partners around the world, while our new Space Park is set to create 3,000 jobs. So on 18 July I asked the Universities Minister how the Government would be addressing the free movement of EU scientists during Brexit negotiations and what he would be doing to protect Airbus jobs in Leicester directly linked to the EU's Galileo satellite programme.
I was a guest on the BBC's East Midlands Sunday Politics on 15 July. On the show, I discussed how important it is for businesses in our region to get greater certainty over Brexit. East Midlands businesses have said the Government's Chequers Brexit plan isn't good enough because it lacks answers on crucial areas like VAT, the movement of staff and future controls over goods at borders. Food manufacturers that I've spoken to in Leicester need to know how they will import and export products in the future if they are going to continue to expand.
You can watch the show here.