Articles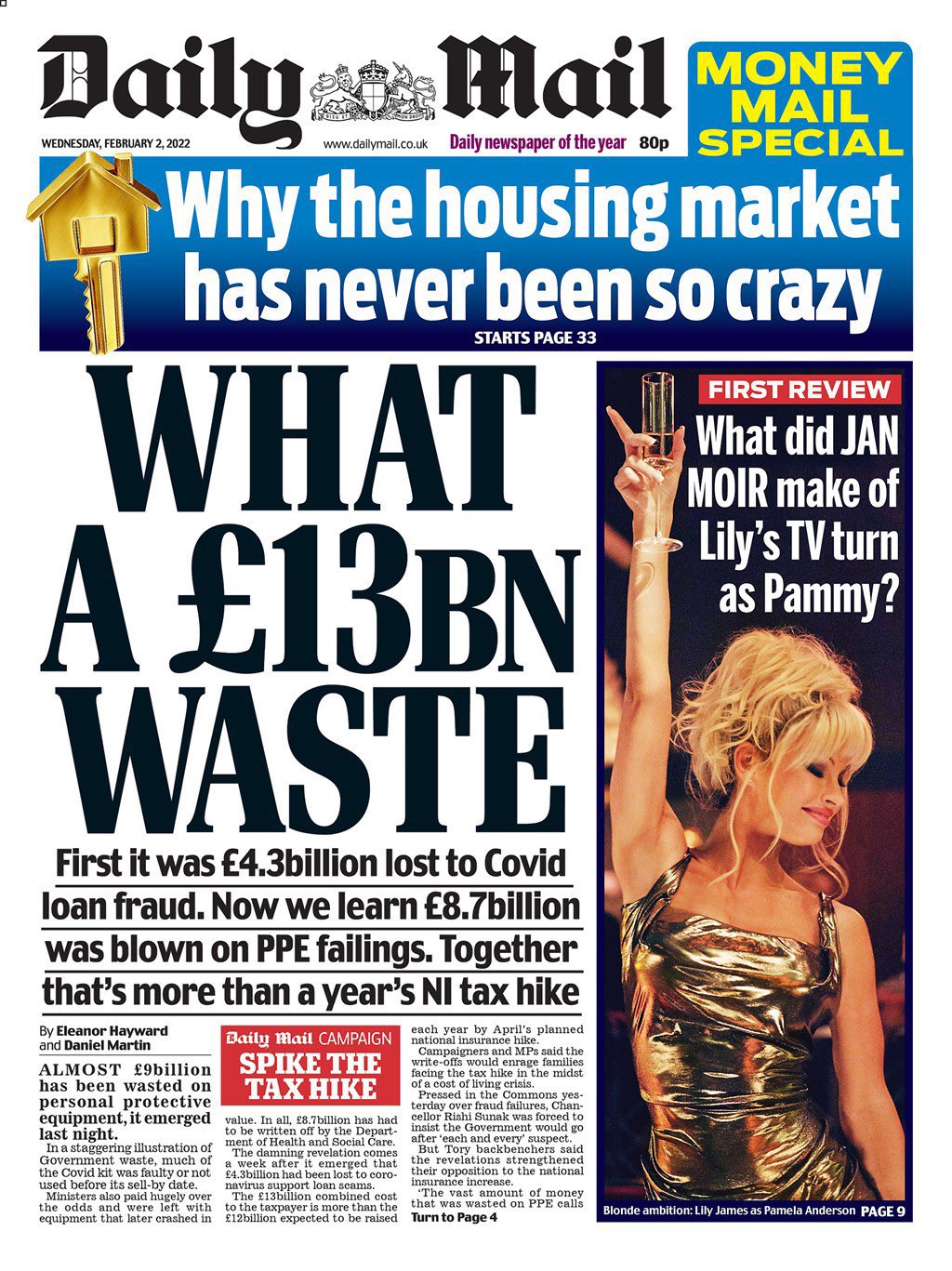 Last week there was a debate in Parliament on fraud and Government waste. The Government has an appalling record on both, repeatedly showing a lack of respect for taxpayer's money.
The Chancellor himself has recently written off £4.3 billion in fraud from the coronavirus business loan scheme and two weeks ago, the Government's own anti-fraud Minister resigned in protest, saying the Treasury "appear to have no knowledge or little interest in the consequences of fraud to our economy or our society".
People shouldn't have to pay for a Tory tax rise which adds to the cost of living crisis when billions are being leaked to fraud or wasted on government mistakes.
In the debate Labour called on the Government to allow the National Crime Agency to investigate these astronomical levels of fraud, and for them to come back with an update on the amount of taxpayer's funds they've clawed back from criminals by the end of the March. You can read more about this here
Labour in Government will set up an independent Office for Value for Money to scrutinise government spending and ensure taxpayers' cash is being spent well.
Fantastic to see so many Labour MPs stand up today to make the case for investment, jobs, and industrial strategy.

Whilst the Govt is wrapped up in scandals of its own making, we'll continue to be the voice the country needs pic.twitter.com/26I9nmIGS1

— Jonathan Reynolds (@jreynoldsMP) January 11, 2022
This week Liz voted, via her proxy, to call on the Government to support businesses that are facing huge challenges this year. The Government abstained on the vote.
Soaring energy bills, a difficult Christmas trading period and crippling inflation have put British business under pressure. Labour's fully costed plan will help consumers and businesses weather this crisis, and get the economy firing on all cylinders. Labour would:
create a £600 million contingency fund to support struggling firms
freeze business rates this year, saving the average small shop or factory £4,000
scrap and replace business rates with a fairer system fit for the 21st century, ensuring online giants and bricks and mortar shops are on a level playing field
The Government has refused to support these measures, but it is British firms that will pay the price.
You can see what Labour's Shadow Secretary of State for Business, Energy and Industrial Strategy, Jonathan Reynolds MP, said during the debate in the clip above. You read more about yesterday's debate and Labour's plans for business here.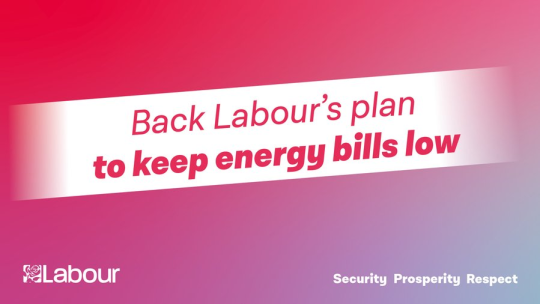 Yesterday Liz voted, via her proxy, for Labour's proposals to cut VAT on home energy bills that are set to soar over the coming months. The Government voted against these proposals.
There is a global gas price crisis, but 10 years of the Conservative's failed energy policy- including a failure to invest in nuclear power, insulate homes or regulate the energy market- has left the UK exposed.
Labour are proposing a package of measures to reduce the expected energy price rise in the months ahead, including a VAT cut on home energy bills- saving most households around £200 or more. This would be fully funded by a windfall tax on North Sea Oil and Gas Providers who have profited from rising prices. You can read more about Labour's proposals here.
By voting against these proposals, the Government voted against keeping energy bills low. Instead of providing working families with security, they are abandoning them. You can back Labour's plans to reduce energy bills by signing this petition
I wrote for the Yorkshire Post about what the Tories have got wrong with their so-called 'reform' to social care, and how Labour would fix it.
Under the Prime Minister's plans, if you own a £1m home, more than 90 per cent of your assets are protected. If you own a home worth £100,000, you could lose almost everything.
That means that a homeowner living somewhere like Grimsby or Halifax would be at risk of losing two thirds of their assets if they needed care. Millions of working people are being asked to pay more tax, not to improve their family's care, or stop their life savings being wiped out, but to protect the homes of the wealthy.
This working-class dementia tax is unfair, it's wrong, and will not fix the very real issues facing social care today.