Articles
Today I met with the Women's Budget Group – an organisation monitoring the impact of government policies on gender equality. We discussed the work they have been doing on social care, and their recent research on creating a caring economy.
We agreed that care is vital to recovering the economy, and will play a big role in rebuilding the country following coronavirus.
Care workers and family carers are exhausted, and we urgently need a long-term plan for social care to make sure that our carers can keep going through these challenging times.
Age UK have published a series of studies highlighting the devastating toll that Covid-19 and the first lockdown has had on the elderly.
As infections increase, it is vital that everything possible is done to keep older people safe and well this winter.
The Government need to urgently fix test and trace, and improve the advice and support for older people who are shielding or isolating.
I spoke to LBC about the Data Analysis Bureau's latest study, which suggests that a fifth of care home residents have not been tested for Covid-19 since May.
We need to sort the testing system for our care homes, for our residents and for staff. Of all the places you would have thought should have been prioritised by the Government, it is care homes after the horror we saw at the start of the virus. We're still not there, and that is a serious problem.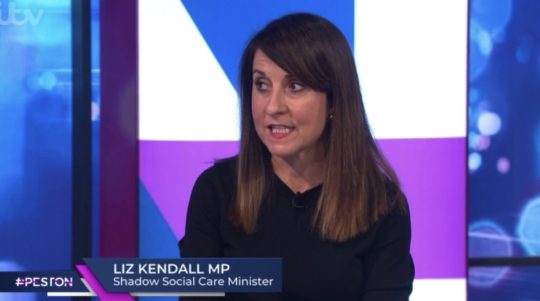 Boris Johnson's failing Test and Trace system means that the virus is once again out of control, with infections increasing and hospital admissions climbing.
That is why we need a circuit break on the virus and a circuit break on policy, to fix the problems with test, trace and isolate. Watch my comments about this on Peston last night
here.