Articles
On 9th July I voted to legalise same sex marriage and extend abortion rights in Northern Ireland if the Stormont Assembly has not been reconvened before October 21st. I was delighted that both amendments to the Northern Ireland (executive formation) Bill, tabled by my Labour colleagues Conor McGinn MP and Stella Creasy MP, passed by such a large majority. This is a fantastic victory for everyone who has campaigned for so long to champion equality and ensure people in Northern Ireland can enjoy the same rights as everyone else in the UK. You can read the debate in the House of Commons here.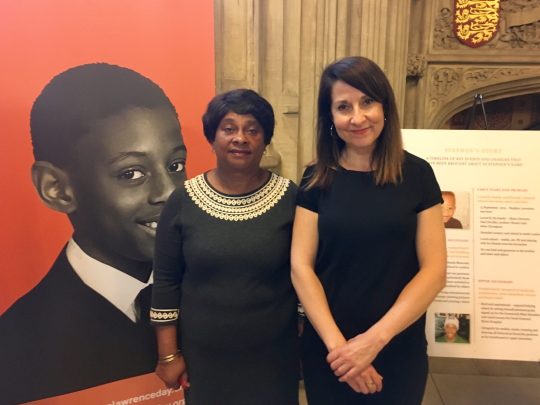 On 20 May, I joined Doreen Lawrence at the launch of the inaugural Stephen Lawrence Day in Parliament. This annual day of remembrance aims to engage young people in Stephen's story, with a central theme of 'Live Our Best Life'. You can read more about Stephen Lawrence Day here.
Leicester's De Montfort University is the home of the Stephen Lawrence Research Centre, which is curating the Stephen Lawrence Archive and working on research into areas including the histories of BAME communities in the UK and the psychology of racial violence. I would encourage all schools to visit the centre and use the guides produced by the Stephen Lawrence Charitable Trust on incorporating Stephen's story into lessons and assemblies.
You can read more about the Stephen Lawrence Research Centre here.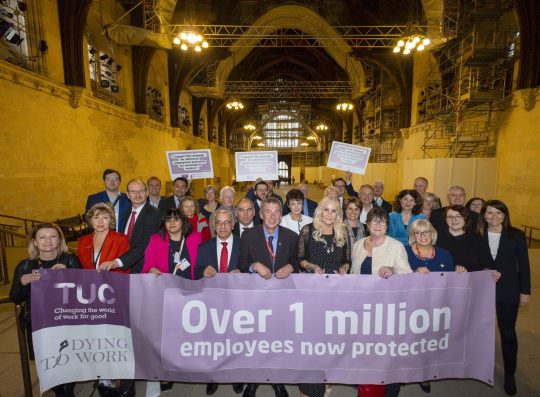 I have long supported the GMB and TUC's Dying to Work campaign to make sure employees with a terminal illness can't be dismissed because of their condition.
I was proud to join MPs in Parliament to celebrate the news that over one million working people throughout the UK are now covered and protected by the Dying to Work charter, which commits employers to providing support for any workers who become terminally ill. This is a fantastic milestone in the campaign.
You can read more about the action I have taken in my constituency to encourage employers to support their terminally ill employees here and read more about the Dying to Work campaign here.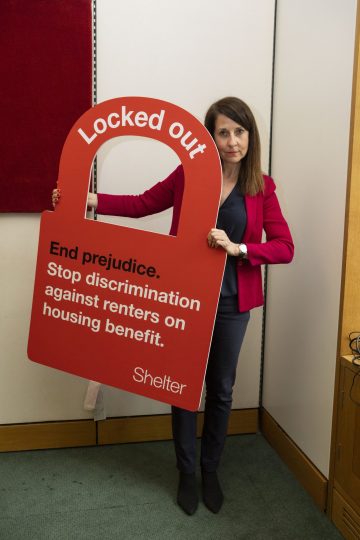 A recent survey of almost 4,000 private renters by YouGov found that a third of people receiving housing benefit said they hadn't been able to rent a home due to a "No DSS" policy. The Government's private landlord survey has found that the biggest reason given for "no DSS" policies was problems with payments and the overall level of Housing Benefit / Universal Credit. The second main reason identified was preconceptions about the character of tenants on Housing Benefit. A quarter of all landlords and a third of letting agents also said that their mortgage or insurance policies prevent them from letting to someone on Housing Benefit.
The housing charity Shelter is running a brilliant campaign to stop discrimination against people on benefits. As part of this, they are calling on the Government to tackle problems in the benefits system, including the long waits many people experience before receiving Universal Credit, which can cause terrible problems for them in paying their rent.