Articles
It is a total disgrace that in the 21st century, in one of the richest countries in the world, 40,000 children in our city are now growing up in poverty and 1 in 5 children say they worry about having enough to eat.
Growing up poor makes it harder for you to do well at school, get a good job and lead a healthy life. It harms children's life chances, and our city and country as a whole.
Tory policies like Universal Credit and their abject failure to tackle the housing crisis have plunged already struggling families into even greater problems. We also know that work alone does not guarantee a route out of poverty, with two thirds of child poverty now in working families.
I'm proud of the work we are doing in Leicester to help local residents, like Feeding Leicester's holiday hunger programme which provided over 32,000 free lunches to children over the summer holidays.
But we shouldn't have to deal with this problem in the first place. That's why I'm campaigning to scrap Universal Credit, build more affordable and social housing, introduce a genuine living wage and reverse the cuts to vital services like mental health and Children's Centres.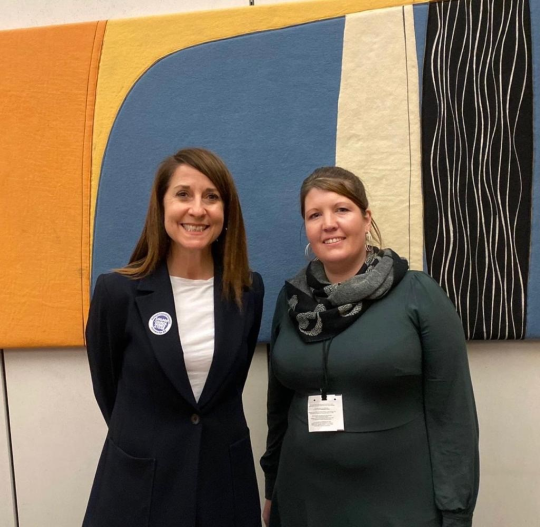 Yesterday I joined Emma Saunders, the East Midlands representative of the Labour Campaign for Council Housing, and a local Labour Party member, in Parliament.
The Labour Campaign for Council Housing are calling for Labour's next manifesto to include 155,000 social rented homes a year, with at least 100,000 of these being council homes. I strongly support their call to build more social rented and council homes.
WASPI is a campaign group representative of 3.8 million women born in the 1950s who have been adversely affected by the mismanagement of increases to their State Pension age.
As a result of changes made in 2011, women across the UK are now suffering financial hardship – with 3300 women affected in Leicester West alone! This injustice can't go on. I have been a longstanding supporter of the WASPI campaign and I was proud to meet WASPI women again in Parliament recently to sign their pledge and reaffirm my commitment to support their campaign. You can read more about WASPI here and here.
The Government's recent proposals (announced in the Queen's Speech) for compulsory ID checks at the ballot box could prevent tens of thousands of legitimate voters from having their say.
According to the Electoral Reform Society 'millions of people lack photo ID', compared to just eight cases of electoral fraud reported last year.
This is a completely disproportionate and undemocratic response – and there is no doubt these plans would hit the poorest hardest. That's why I have signed More United's petition to prevent the introduction of compulsory ID checks. You can join me by adding your name here.