Articles
Liz questions Health Secretary

Watch my question to the Health Secretary: The NHS won't be put on a steady footing unless social care is properly funded, but the Government's plans mean there won't be any substantial extra money for social care until 2020 at the earliest. Ministers are failing to deal with the fundamental challenges facing our health services

Posted by Liz Kendall on Tuesday, 19 June 2018
On 19th June I questioned the Health Secretary about the Government's plans for NHS funding. The NHS will not be on a stable financial footing unless social care gets a long-term funding settlement, but the Government's plans mean there won't be any substantial extra money for social care until 2020 at the earliest. The NHS and social care must be looked at together if we are going to address the biggest challenges facing our health services.
I was also interviewed about funding for the NHS and social care by BBC Radio 4's Today Programme. You can listen to the interview here.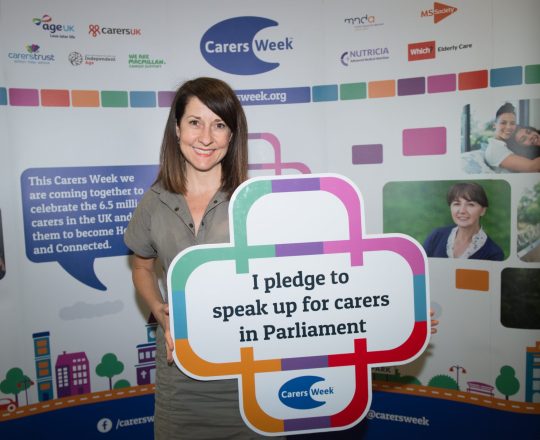 This week is Carers Week and I joined Carers UK to pledge that I will do all I can to support carers through my work in Parliament. There are 100,000 people in Leicester and Leicestershire who are looking after a parent, partner, child or friend, including 8,952 in my constituency. I am backing the call from Carers UK for the introduction of up to 10 days of paid care leave a year. I pledge to encourage more businesses in Leicester to provide paid care leave to their staff, and to continue pressing the Government to act now and support the UK's three million carers.
We all have a responsibility to protect our young people by making the online world as safe as possible, including digital companies. As a member of the Science and Technology Select Committee, which is undertaking an inquiry into the impact of social media and screen-use on young people's health, I know there are positives about social media use but also real risks. That's why I welcome the Telegraph's campaign to raise awareness of the issues facing young people through the increasing use of social media.
Read the Telegraph article on its campaign here and read more about the Science and Technology Select Committee inquiry here.
On 27th May I wrote a joint article in the Observer with MPs Norman Lamb and Sarah Wollaston, which called on the Government to accept the findings of new research and spend significantly more on the NHS and social care. The study from the Institute for Fiscal Studies and the Health Foundation found spending on the NHS needs to grow by 4% a year if services are going to improve, and social care needs a 3.9% annual rise just to meet demographic pressures.
You can read the full report here and our article in the Observer here.