Articles
After everything they've been through during this awful pandemic, it beggars belief that care workers still cant afford the basics of daily living like petrol to get to work and putting food on the table.
Our care staff do some of the most important work in society and deserve far, far better. Ministers must finally bring forward plans to fix the crisis in social care, including a long-term plan for the care workforce that gives staff the fair pay, terms and conditions that they deserve – including a Real Living Wage.
Read more in The Mirror.
It's concerning that the former Health Secretary made promises to care home residents and families that went against the advice of his own health experts.
When the Government finally launches its public inquiry into their handling of the coronavirus pandemic, it must be absolutely clear about what advice Ministers received, and when. Families of loved ones who died in care homes deserve to know the truth.
Read more in The Independent.
The new Health Secretary said he would lay out the 'general direction' for social care reform this year.
The Government have had over a decade to set out the 'general direction' of their social care reforms, yet have repeatedly failed to do so.
Social care staff, users and their families have heard enough excuses – it's time to see the plan the Prime Minister said he had prepared in 2019.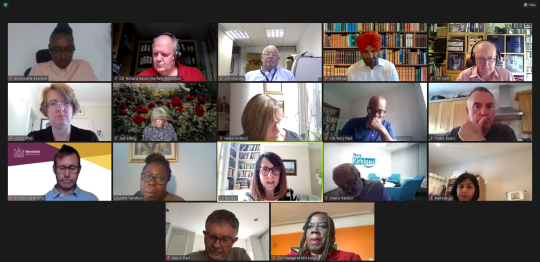 I joined the LGA Labour Group this morning as part of the LGA Annual Conference. We had such an interesting discussion about the future of social care – it's clear that we need locally led services that allow older and disabled people to live the life they choose.
It was also great to hear from Cllr Paulette Hamilton and Cllr Tim Swift about the fantastic work that Labour councils are currently doing locally on social care – thank you for inviting me!