Articles
As part of Labour's Annual Conference, I sat on the Future Social Care Coalition's panel 'Why is workforce reform critical to getting social care done?'. I believe that workforce reform is crucial to fixing social care. This is why Labour are backing a new deal for care workers, which gives them the pay, training, and term and conditions they deserve. This should start with a guarantee that care workers are paid at least £10 an hour.
There is also a strong economic case for paying our social care staff more. Social care jobs are local jobs, and money will be spent in local economies, therefore supporting local businesses and revitalising local communities.
We need to tackle the high vacancy and turnover rates in social care, and work alongside staff and providers to ensure the crisis in the social care workforce is tackled in the upcoming Comprehensive Spending Review.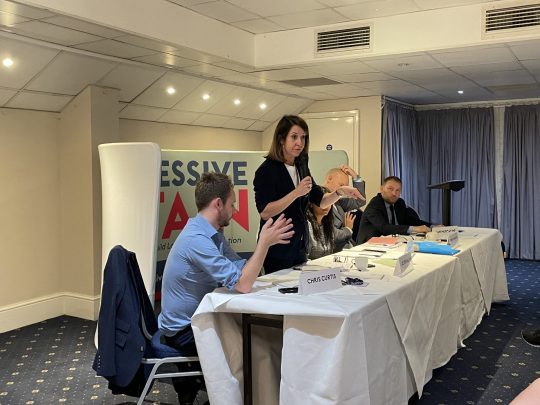 It was a pleasure to speak at Progressive Britain's conference fringe, 'Rebuilding Labour and the Nation'. Progressive Britain commissioned a report on how voters view Labour, and how Labour can rebuild trust with the country, and I was invited to reflect and contribute my thoughts on this.
If there's one thing we've learned from recent history, it's that voters are volatile and that politics can change quickly. It is not enough to simply attack the Tories and hope they fail – we need to show we have changed.
Labour is most successful when we focus on what matters to voters, rather than us telling them what to care about. We need a positive and optimistic vision for the future, rather than looking to the past, and ensure we appeal to a wide range of voters, not just those who already vote for us.
You can read the 'Rebuilding Labour and the Nation' report here.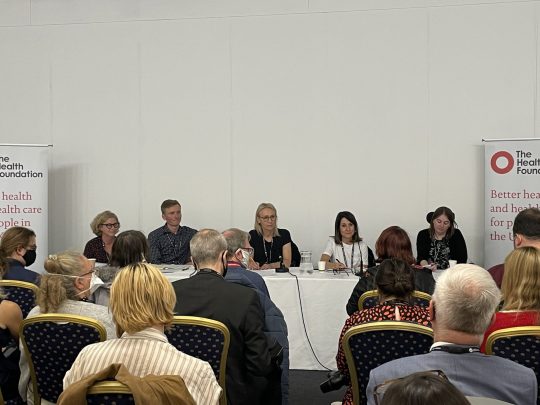 At Labour Party Annual Conference, I spoke at the Health Foundation's fringe meeting 'Where next for social care?'. It was great to see such a large turnout to hear about where the Government need to go next on social care reform, and how a Labour government would approach social care.
I spoke about the need for a comprehensive plan of investment and reform, as well as why the Government's plans to fund social care through an increase in National Insurance Contributions would be unfair on working people, including those care staff on whom social care relies.
Labour would ensure that those with the broadest shoulders bear the burden of paying for social care, and we would deliver a universal, needs-based, nationally funded but locally delivered system as part of the modern welfare state.
Transforming social care is the challenge of our generation. This was true even before Covid struck, but the pandemic has exposed, more than ever, the urgent need for reform.
A future Labour government will modernise the welfare state from cradle to grave, investing in social care as part of our ambition to make Britain the best country in which to grow old.
However, the Tories' plans won't "fix the crisis in social care", let alone deliver a proper vision.
In the build-up to Labour Party Annual Conference next week, I've written an article for LabourList on Labour's ambitions for social care, and why a universal, needs-based, nationally funded, locally delivered care system needs to be at the heart of our modern welfare state.