Articles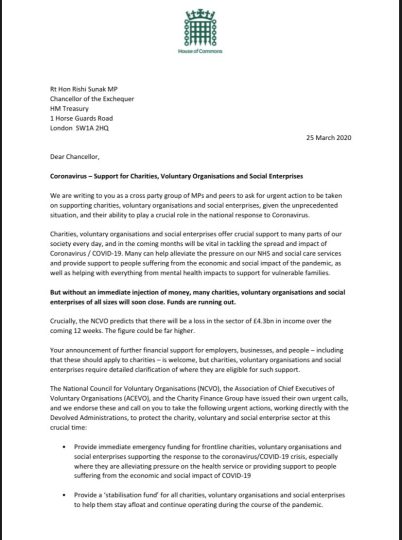 Charities, voluntary organisations and social enterprises offer crucial support to many parts of our society every day, and in the coming months will be vital in tackling the spread and impact of coronavirus.
Many can help alleviate the pressure on our NHS and social care service and provide support to people suffering from the economic and social impact of the pandemic, as well as helping with everything from mental health impacts to support for vulnerable families.
But without an immediate injection of money, many charities, voluntary organisations and social enterprises of all sizes will soon close. I know from conversations I have had with organisations in Leicester that funds are running out and there are many who need help now.
This is such an important issue. That's why myself and 236 other MPs and Peers have signed a letter to the Chancellor calling for urgent action to be taken to support charities, voluntary organisations and social enterprises. You can read the full letter here.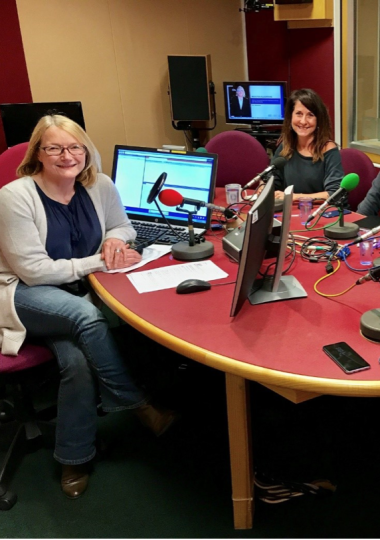 I was recently a guest on BBC Radio 4's Westminster Hour.
On the show I discussed coronavirus, including the need for clarity on what we should all be doing to prevent the spread, and what other measures are required to keep people in work and keep wages in their pockets, such as more support for the self-employed, those in the gig economy and the very low paid who don't qualify for sick pay.
We also talked about the Coronavirus Bill, which is going through Parliament this week. This legislation is needed to save lives and protect our communities, but we must also ensure careful scrutiny so that the powers it will introduce are not abused.
You can listen to the show here.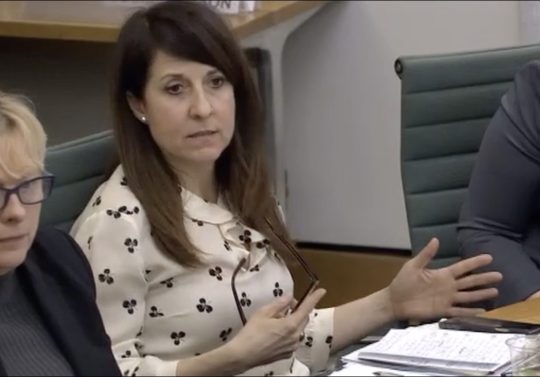 This week the Government announced several measures to support businesses and households through the coronavirus outbreak.
These measures are welcome, but the truth is that other countries are already providing far more support to workers, the self employed and people who've lost their jobs.
Of course the Government must get this right, but they must also act faster and with measures that are proportionate to the crisis we're facing.
Resolution Foundation, a leading think tank, have said that we need package of support worth £22bn to see firms, workers and families through the economic impact of coronavirus.
In his first speech as UK prime minister last summer, Boris Johnson promised to fix the crisis in social care. Yet last week's Budget gave more focus and funding to potholes than social care.
This is a serious mistake, especially with the immediate and overriding challenge facing the government: dealing with coronavirus. This simply cannot be done without a properly functioning system of social care.
​
In January alone, more than 160,000 NHS bed days were lost because of delayed transfers of care. This problem will only worsen as coronavirus spreads and pressures on the NHS increase. ​
We urgently need a plan for social care both for coronavirus and for the longer term, and the Prime Minister must take action now. You can watch my question about this to Matt Hancock above and read more in my piece for the FT here.