Articles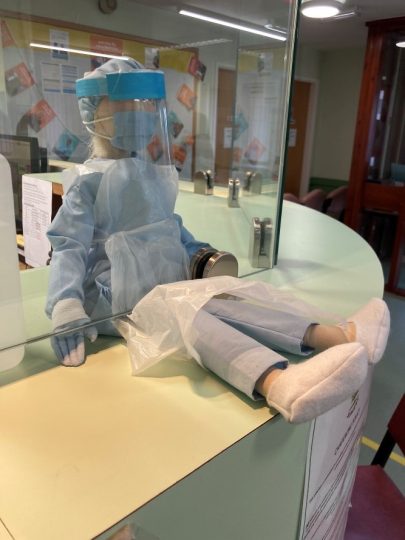 Last week I met with Dr Grant Ingrams and his team at Oakmeadow Surgery for a very interesting discussion about the pressures facing general practice & what can be done to address them.
All our NHS staff are working so hard, I am unbelievably grateful especially at this difficult time.
Yesterday, I had a brilliant virtual meeting with the Slough co-production network. We talked about the great work they have been doing locally and how this can help shape the social care reform that is so badly needed nationally.
The Slough co-production network is made up of local residents with experience of health and social care services and professionals working in social care. Together, they design and reform local services so they can deliver the best outcomes for the people who use these services.
By empowering local people to shape social care in their area, the Slough co-production network are transforming the way services are delivered, including mental health services and services for unpaid carers.
In my experience of working in health and social care, the most powerful changes I have seen are when local people who use and deliver services are empowered to shape and design these services. This is at the heart of Labour's vision for social care
Last week I spoke in Parliament in a debate on sickle cell disorder. Treatment and support of sickle cell disorder, which predominantly affects people in the BAME community, is not good enough.
A lack of awareness about the condition, along with discriminatory attitudes and inadequate training in parts of the health service leads to some awful outcomes for patients. I set out what the Government need to do to make this right.
I called on the Government to follow up on recommendations made in the excellent "No one is listening report" which looks at the failings in sickle cell care. But the key point I made is that if we want to improve outcomes for people with sickle cell disorder then we must give patients and their families far greater say and control over the support they receive. Giving people affected by the condition more influence over their treatment and the training of NHS staff will drive up standards and play an essential role in achieving the lasting change we want to see in sickle cell care.
Last week I met with social care professionals who work in the Wirral in a event organised by the Labour MP for Wirral South, Alison McGovern. It's always so important to hear from people working on the frontline of social care to fully understand the issues that we face.
There were some incredibly moving contributions from people who, obviously love their jobs, but are being pushed to breaking point by underfunding, staff shortages and a complete lack of integration with the NHS.
The most important message to come out of the meeting was that the crisis in social care is here now and that action is needed straight away. Labour is calling for a 10 year plan of investment and reform to transform social care. Crucial to this is a new deal for care workers that will deliver the pay, training, terms and conditions they deserve.
You can read more about Labour's vision for social care here.