Articles
I was recently interviewed for the New Statesman about the effect the Covid-19 crisis will have on the Social Care system.
With all the rightful focus on the NHS, social care hasn't had the attention it desperately needs. We've got to stop seeing the NHS and social care separately. The chancellor was right to say we'll do whatever it takes and give whatever resources the NHS needs. But unless you have a properly functioning social care system the NHS is not going to be able to work properly.
You can read the full article here.
In the last week I have been contacted by several people who are interested in volunteering to help support those in their local area. This is fantastic and shows the real community spirit we have in Leicester.
Leicester City Council are working in partnership with Voluntary Action Leicestershire and food banks to organise a unified response.
Some examples of how you could help are:
Reaching out to people in the community and providing information and advice
Dog walking if people are unable to get out themselves
Providing a friendly phone call service to help people that may be isolated or lonely
Picking up shopping for those that can't do it easily themselves
Posting mail
If you are interested in volunteering to support your local community you can sign up here.
In his first speech as UK prime minister last summer, Boris Johnson promised to fix the crisis in social care. Yet last week's Budget gave more focus and funding to potholes than social care.
This is a serious mistake, especially with the immediate and overriding challenge facing the government: dealing with coronavirus. This simply cannot be done without a properly functioning system of social care.
​
In January alone, more than 160,000 NHS bed days were lost because of delayed transfers of care. This problem will only worsen as coronavirus spreads and pressures on the NHS increase. ​
We urgently need a plan for social care both for coronavirus and for the longer term, and the Prime Minister must take action now. You can watch my question about this to Matt Hancock above and read more in my piece for the FT here.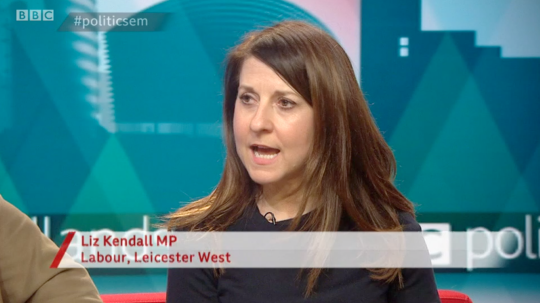 I was recently a guest on the BBC's East Midlands Sunday Politics. On the show I talked about the coronavirus, and the impact that the spread of this disease could have on social care and food banks.
We also discussed the Budget, and the importance of making sure that the East Midlands benefits from the increased spending that the Chancellor has promised.
You can watch the show
here.