Articles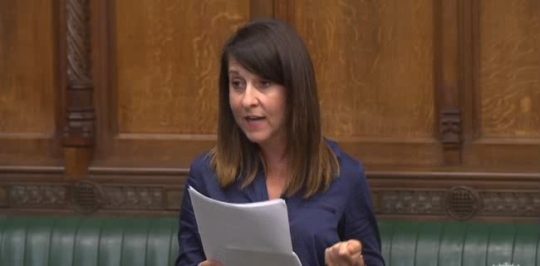 On 7th September I spoke in the debate about the Government's EU Withdrawal Bill. The Bill transfers huge powers to Ministers over issues that are vital to people's lives, like maternity and paternity leave, holidays and environmental standards. The Brexit Secretary claims that the Government will not use these powers to make major policy changes, which begs the question: why include them in the first place?
You can watch a video of a section of my speech here or read it here.
On Tuesday 22nd November I spoke in a Commons debate about why we cannot afford to be complacent about the "achievement gap" between poor and better off children. Ensuring every child gets a great education is about more than our belief that everyone should have the chance to fulfill their potential, it is at the heart of our response to globalisation too. The world is changing faster than ever before. We shouldn't shy away from change, but instead equip people with the skills, knowledge, chances and choices to make change work for them. Expanding grammar schools is not the answer, and will do nothing to address these challenges. The Government must think again. You can watch my speech here, or read the full debate here.
On 12 October, I took part in a debate the Government's plans to leave the European Union. I spoke about the impact of the huge fall in the pound since the referendum on the lives of ordinary people. I will continue to hold the Government to account for its decisions about Brexit to make sure we get the best possible deal for Britain. You can read my speech here or watch the video here.
I gave the keynote speech at this year's Reform dinner. I talked about the underlying reasons for the EU referendum vote and the reforms that are needed in our country, now more than ever before. Here is what I said: Read the rest of this article »