Articles
Yesterday I opened the General Debate on Covid-19 on behalf of the Labour Party. In this time, I raised the issue of the Government's failure to act on social care, the pressures on carers, and the urgent need to vaccinate all care home staff and residents.
The Prime Minister has repeatedly failed to deliver promises to reform social care. While the vaccine may be a light at the end of the tunnel, we urgently need to see a plan to fix the sector.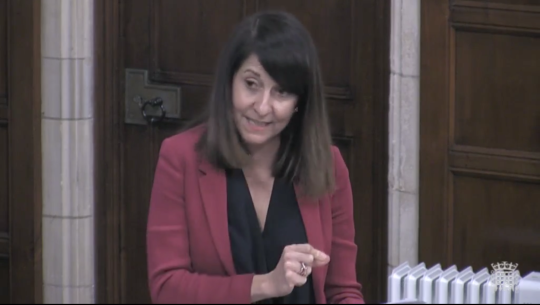 I secured a Parliamentary debate earlier this week on worker exploitation in Leicester's garment industry. We know that there are failings across the industry, and in particular among factories supplying Boohoo.
The debate focused on three main areas: the failure of Boohoo to take action following allegations of poor working practices, the failure of shareholders in Boohoo to hold the company to account and make changes to their investments, and the failure of the government in bringing forward proposals that could lead to change in this sector.
I also highlighted the great work that Leicester City Council are doing on this, including appointing a co-ordinator to bring together the national enforcement bodies, and working closely with community groups to give workers the courage to speak out.
I will continue to work on this important issue and fight for a better deal for garment workers in Leicester.
You can read my full speech on Hansard, watch it on Parliament TV, and find media coverage of the debate on City AM, The Telegraph, and the Leicester Mercury.
I asked the Care Minister to start utilising the 157,000 spare tests currently unused to test families visiting care homes.
For many families, it has been eight months since they last saw their loved ones in person. A pilot scheme simply fails to understand the scale or urgency of the task, and the Government must take action to bring families back together before Christmas.
During a debate in Parliament last week, I called on the Government to learn lessons from the pandemic's impact on people with dementia.
The majority of dementia patients are cared for in the community and in their own homes – and yet these care settings have not received the attention and priority that was needed during this pandemic. Home care workers need testing just like care home staff, and family carers need extra support to prevent them from burning out.
You can watch my speech online, or read it on Hansard.