Articles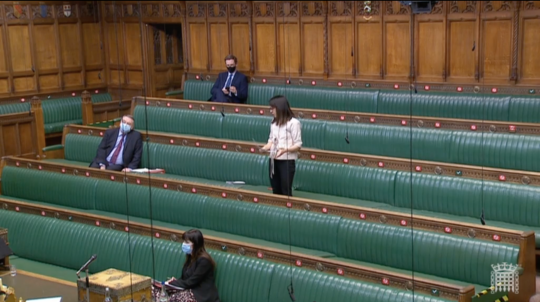 Today I spoke in the final day of Budget debates in Parliament. I argued that reforming social care is a matter of social justice and an economic necessity, and that the governments failure to grasp this fact is undermining growth, productivity and the need to get value for taxpayers' money – all of which are essential with family finances and the public finances under such strain.
The Prime Minister stood on the steps of Downing Street in July 2019 and promised a plan to 'fix' social care. 18 months later, this plan is still nowhere to be seen. The Government must now bring forward their plans to fix social care without delay – we do not have a moment to lose.
I spoke at the Future Social Care Coalition's 'Pay Fair for Care' Rally on Wednesday.
Transforming social care is one of the biggest challenges of our generation. That's why we need all frontline care staff to get the fair pay, terms, and conditions they desperately need.
1.2 million care staff are paid less than the real living wage. Over half of home care workers are on zero-hours contracts. We should not live in a society where frontline care workers have to depend on food banks rather than earning a decent wage.
We must work together to achieve change, and I will continue to campaign for reforms to social care to make it better for workers, users and families.
Watch my speech from 22:05.
Yesterday I opened the General Debate on Covid-19 on behalf of the Labour Party. In this time, I raised the issue of the Government's failure to act on social care, the pressures on carers, and the urgent need to vaccinate all care home staff and residents.
The Prime Minister has repeatedly failed to deliver promises to reform social care. While the vaccine may be a light at the end of the tunnel, we urgently need to see a plan to fix the sector.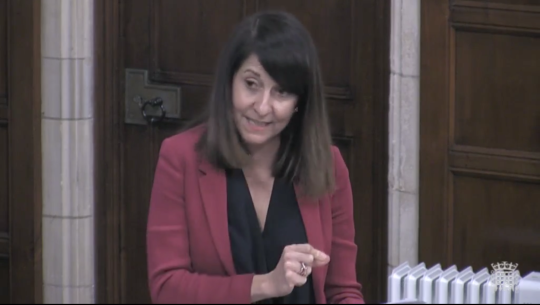 I secured a Parliamentary debate earlier this week on worker exploitation in Leicester's garment industry. We know that there are failings across the industry, and in particular among factories supplying Boohoo.
The debate focused on three main areas: the failure of Boohoo to take action following allegations of poor working practices, the failure of shareholders in Boohoo to hold the company to account and make changes to their investments, and the failure of the government in bringing forward proposals that could lead to change in this sector.
I also highlighted the great work that Leicester City Council are doing on this, including appointing a co-ordinator to bring together the national enforcement bodies, and working closely with community groups to give workers the courage to speak out.
I will continue to work on this important issue and fight for a better deal for garment workers in Leicester.
You can read my full speech on Hansard, watch it on Parliament TV, and find media coverage of the debate on City AM, The Telegraph, and the Leicester Mercury.