Articles
Liz Kendall's speech in emergency Brexit debate

Watch my speech in the emergency debate on extending Article 50: It is dangerous for the Prime Minister to attack MPs over delays to Brexit. It is our job to question, scrutinise and stand up for what we believe in. Pitting MPs against the people puts our parliamentary democracy at risk. Read my full speech here: http://bit.ly/2JtYTsA

Posted by Liz Kendall on Thursday, 21 March 2019
On 20th March I spoke in Labour's emergency debate on the Government's plans to extend Article 50. I argued that any delay to the date the UK leaves the EU should be used to be straight with the public about the choices and trade-offs Brexit inevitably brings. I also warned the Prime Minister against attacking MPs over delays to Brexit. It is our job to question, scrutinise and stand up for what we believe in. Pitting MPs against the people puts our parliamentary democracy at risk. You can read my full speech here.
I was interviewed about Theresa May's catastrophic failure of leadership on BBC Two's Newsnight. You can watch a clip of the show here, or catch up on the whole show here.
I am very concerned about the risks of Britain leaving the EU without a deal because of the huge uncertainty this will cause. For example, food and drink manufacturing companies employ around 1,200 people here in Leicestershire, and the Food and Drink Federation has warned that a no deal Brexit could cause serious disruption to "just in time" supply chains, increased red tape and costs for businesses, and rising prices for consumers.
That's why on Tuesday 29th January, I voted for a number of different motions that would stop a no deal Brexit. You can read my speech in Parliament here.
You can also listen to an interview I gave about Brexit to BBC Radio 4's Westminster Hour here, and watch my interview on Sky news here.
Liz's speech in the EU Withdrawal Agreement debate

Watch my speech in the debate on the EU Withdrawal Agreement: Theresa May's Brexit withdrawal agreement doesn't provide answers to the reasons why people voted to leave. The agreement will make us poorer and make our country weaker, giving up control over many of the rules that govern our lives. I will vote against it tonight and will support moves to rule out the threat of no deal Brexit and the chaos this would bring.

Posted by Liz Kendall on Tuesday, 15 January 2019
On 15th January I voted against Theresa May's Brexit Withdrawal Agreement. The agreement isn't what people were promised in the Referendum, it is a worse deal than we have now, and would mean the uncertainty we face about our future relationship with the EU will go on for years to come.
The Government's proposals will make our country weaker and poorer, and this is not something that I can support. I believe the best way of breaking the logjam about where we go next is to put the question back to the public, because what is on offer now is so different from what was promised in 2016.
You can watch my interview on Sky News, where I discussed why I would be voting against Theresa May's Brexit Withdrawal Agreement, here.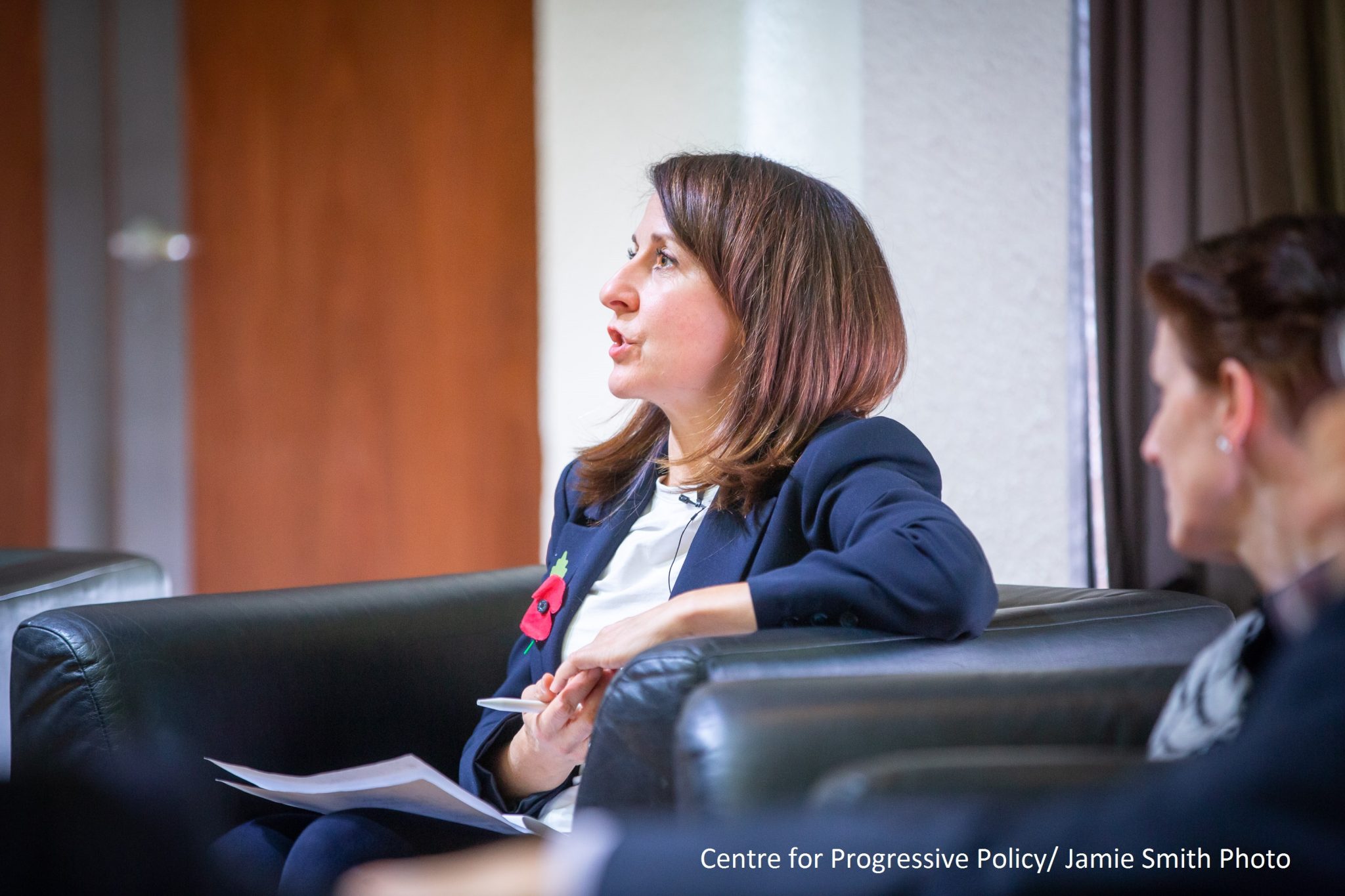 On 30th November, I spoke at the Centre for Progressive Policy's conference about how to create a truly sustainable, high-quality health and care system.
First, we must put tackling the root causes of ill-health at the top of the agenda: poverty, inequality, poor housing and the environment. Second, there needs to be a fundamental shift in services out of hospital and into the community, so they focus on prevention and early intervention and are fully joined up with social care.
Third, the users of services and their families must be at the heart of the system, so their lived experiences of care shape everything from how policy is developed to the way care and support is delivered. Fourth, we must prioritise the physical and mental health needs of the 1.2 million staff who work in the NHS, and the similar number who work in social care. Finally, we need a long term funding settlement to secure sufficient resources for these vital services for years to come.
You can read the Centre for Progressive Policy's study into pressures on the health and social care system here and read more about the conference here.