Articles
On 14th May I spoke in a Westminster Hall debate on the inquiry into the Grenfell Tower fire. There has been an appalling lack of progress on rehousing those who lost their homes in this appalling tragedy. 74 households are still living in hotel rooms and 64 are in temporary accommodation. Much more must also be done to ensure the children affected by this tragedy receive the long-term support they need. The families affected must be put at the heart of the inquiry if we are going to get to the bottom of what happened. You can read the entire debate here.
On 10th January I gave a speech on the winter crisis in the NHS and why the Government must deliver a bold, 10-year strategy for health and social care services that has cross-party support.
You can watch my speech here, or read the whole debate here.
Earlier in the week, I questioned the Health Minister on who would be leading the Government's work to reform social care.
You can watch my question here.
I recently gave a speech on why Parliament should have a meaningful vote on the initial Brexit withdrawal agreement and on the final deal about our future relationship with the EU.
Watch a video of my speech above or read the whole debate here.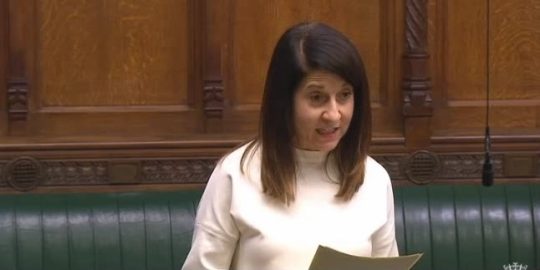 I gave a speech in the Budget debate on 22nd November, where I warned the Chancellor had completely failed to address the biggest challenges facing people living in Leicester West. The Government only has itself to blame for the disastrous economic outlook, and its damaging approach to Brexit looks set to make life much harder for my constituents.
Watch a clip of my speech here or read the whole text and the rest of the debate here. My comments were also included in the Leicester Mercury's coverage of the Budget, which you can read here.