Articles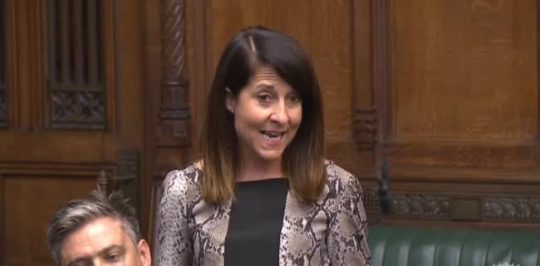 I've spoken to a number of childcare providers in Leicester West who are struggling to offer the 30 hours of free childcare per week that the Government has promised to working parents. High quality childcare can transform life chances, particularly for the most disadvantaged children. You can watch my recent question to the Education Minister about this issue here or read it here.
My latest column for the Leicester Mercury is about what must be done to ensure every child has the chance to fulfil their potential. You can read it here.
On Monday 17th July, I questioned the Education Secretary in Parliament about whether the Government's plans to change school funding would still leave nine schools in the most deprived parts of Leicester West facing yearly cuts of almost £390,000.
I will keep up pressure on the Government to make sure it changes its approach on overhauling school funding, which risks hitting the most deprived schools hardest and damaging the life chances of our poorest pupils.
Click here to watch a video of my question to the Education Secretary.
I sent a letter signed by a cross-party group of 23 MPs from across the East Midlands to Health Secretary Jeremy Hunt and NHS England Chief Executive Simon Stevens, calling on them to stop the closure of children's heart surgery services at Glenfield Hospital.
It also put pressure on them to urgently set up a meeting between NHS England and University Hospitals Leicester NHS Trust so that Glenfield's plan to deal with even more surgical cases can be discussed.
While the consultation on NHS England's plans closed on 17 July, I will keep fighting to save this excellent unit. Click here to read the story on my letter in the Leicester Mercury, read coverage on ITV Central here, and watch me discussing the letter on BBC East Midlands Today here.