Articles
The scale of generosity of everyone in Leicester is amazing – thank you to all the volunteers and donors for supporting this fantastic cause.
Find more information on how you can support the work of the Ukrainian Club
here
.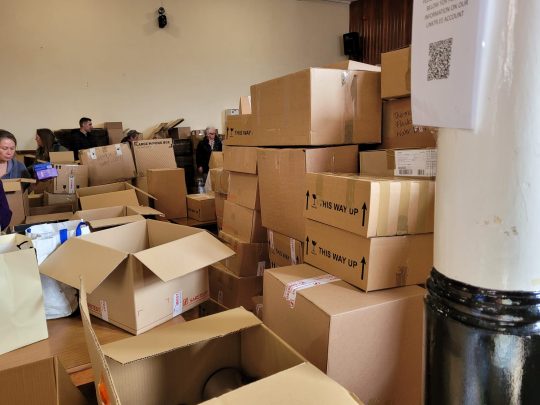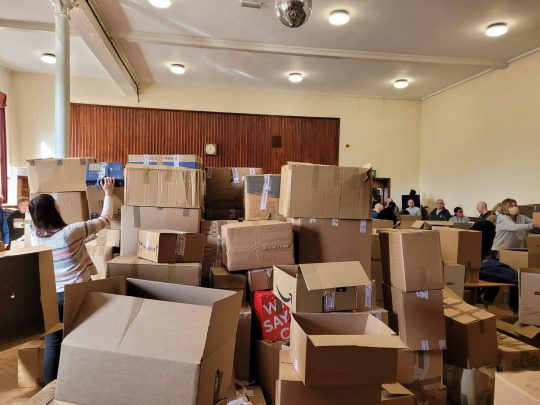 If you are struggling with debt, make sure you speak to a money advice service – they can talk you through the different options and ensure you're informed about grants and funding available to you.
Citizen's Advice Leicester offer money and debt advice for free, and other locally-based advice services can be found at https://www.moneyhelper.org.uk/en/money-troubles/dealing-with-debt/use-our-debt-advice-locator?source=mas
Below are some of the grants available to support you with paying your fuel and energy bills in these difficult times.
Energy Company Support
British Gas Winter Fund – British Gas customers with fuel debt of between £250 and £750 are eligible for grants to pay towards their energy bills. There are at least 50 households in Leicester West that

are eligible but haven't applied!
Scottish Power Hardship Fund – Customers who have Scottish Power debt and are on certain benefits, have a low income, or have fallen on hard times, can apply to the Scottish Power Hardship Fund.
E.ON Energy Fund – Existing and previous E.ON customers can apply for the Fund to help pay current or final E.ON energy bills, and support E.ON customers in replacing gas boilers and household items.
Ovo Energy Fund – Financially vulnerable customers who have a debt on their energy bill can apply to the Ovo Energy Fund.
Support from the Council
Leicester City Council's Household Support Fund – Leicester residents who are facing financial hardship over the winter months can apply for support from the Council's Household Support Fund.
Leicester City Council's Community Support Grant – If you are in a crisis and are facing difficulty covering your immediate daily essentials such as food, gas, and electricity, and have experienced a one-off or sudden misfortune that's left you in a difficult financial position, you can apply for vouchers for gas and electricity, as well as food vouchers.
For Home Owners
Other Support
National Energy Action is a national charity campaigning to end fuel poverty in the UK. They offer telephone and online advice and support for people struggling to afford to heat their homes. See their website for more information: https://www.nea.org.uk/advice-support/
Yesterday, I had a brilliant virtual meeting with the Slough co-production network. We talked about the great work they have been doing locally and how this can help shape the social care reform that is so badly needed nationally.
The Slough co-production network is made up of local residents with experience of health and social care services and professionals working in social care. Together, they design and reform local services so they can deliver the best outcomes for the people who use these services.
By empowering local people to shape social care in their area, the Slough co-production network are transforming the way services are delivered, including mental health services and services for unpaid carers.
In my experience of working in health and social care, the most powerful changes I have seen are when local people who use and deliver services are empowered to shape and design these services. This is at the heart of Labour's vision for social care