Articles
In the last week I have been contacted by several people who are interested in volunteering to help support those in their local area. This is fantastic and shows the real community spirit we have in Leicester.
Leicester City Council are working in partnership with Voluntary Action Leicestershire and food banks to organise a unified response.
Some examples of how you could help are:
Reaching out to people in the community and providing information and advice
Dog walking if people are unable to get out themselves
Providing a friendly phone call service to help people that may be isolated or lonely
Picking up shopping for those that can't do it easily themselves
Posting mail
If you are interested in volunteering to support your local community you can sign up here.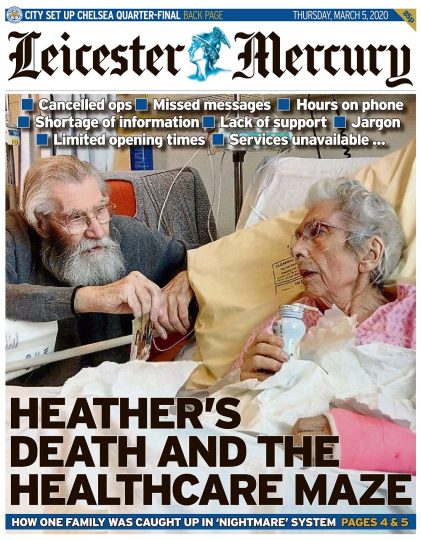 One of my constituents, Dave Towers, has had a horrible time trying to navigate the NHS system to find the correct care for his parents. His story is truly heart breaking and I am appalled at what they have all been through.
It is completely unacceptable that in the hardest of times, when a family member is seriously ill, people are having to try to navigate a maze of departments, each one telling them something different.
This is sadly all too common and it has to change. We need one system, with one point of contact, where the services cooperate and work around the needs of the family, rather than the family having to find the service they fit the criteria for.
I have already raised this case personally with the Chief Executive of Leicestershire's hospitals and I will be bringing all the different parts of the health and care system together to see what lessons can be learnt from what has happened and so we can start putting things right.
You can read the full story here.
Foodbank use has increased massively across the UK in recent years – with some Leicester-based foodbanks reporting a 30% increase in demand since the introduction of Universal Credit.
The Making Ends Meet report, published by my Labour colleague Alison McGovern MP, sets out a credible plan to end the need for foodbanks. Some of the practical and affordable measures in the report which would make a real difference, are:
Removing the two-child limit in Universal Credit
Reducing the waiting time for Universal Credit
That is why we are calling on the Chancellor to take action in the upcoming budget. You can read a letter to the Chancellor that I signed along with other MPs, and also find out more about the campaign, here. You can also read the full Making Ends Meet report here and find out more about what I am doing to end the need for foodbanks here.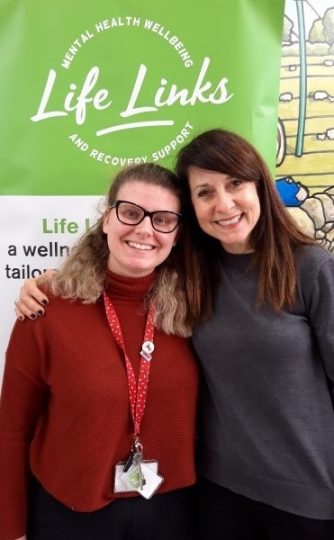 Last week whilst visiting the Connect Me Café I met with representatives from Life Links and the Leicester City Care Navigator Service.
Life Links are a local charity who provide Mental Health Wellbeing and Recovery Support. They also provide a wide range of services including residential support, supported housing, employment services, community support and crisis support.
The Leicester City Care Navigator Service are there to offer support to those who could benefit from help to live well and remain independent but are not eligible for a care package. If you would like to know more about this service please speak to your GP.
It is fantastic to see these brilliant organisations doing so much to support the community. I will continue to do everything I can to support them and ensure they can continue their vital work.