Articles
On Friday I visited Perfectly Edible's West End café at Leicester's West End Centre. It was fantastic to see so many people there enjoying the delicious food!
Thanks to donations from local supermarkets Gemma and the team at Perfectly Edible do an incredible job in reducing food waste and ensuring that local people can enjoy a lovely fresh meal! While there I also chatted to students from Leicester College who are taking part in some work experience.
The café is open every Friday at Leicester Centre for Integrated Living. You can find our more here.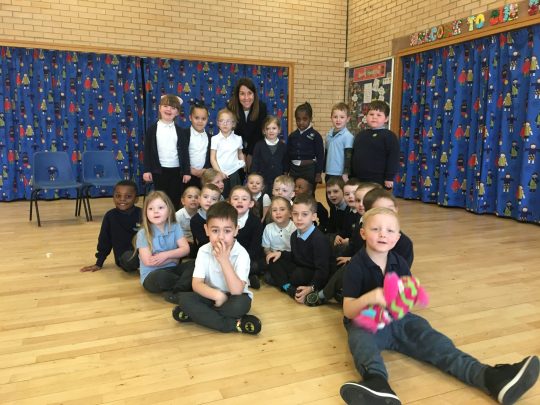 I was absolutely thrilled to join students at Beaumont Lodge Primary School on Friday for their World Autism Awareness Week assembly. They were looking at the importance of understanding and celebrating difference and the how important it is to be kind to each other.
They also asked me lots of questions about being an MP and were really keen to learn more about the Houses of Parliament.
On 3 April, I asked the Home Secretary to look into the case of my constituent Mr Espedy Alvester Thomas. Mr Thomas came to the UK in the early 1950s and is a British Citizen but has been unable to get a British passport in recent years despite previously having one.
Last year I helped Mr Thomas gather the evidence needed to make a passport application through the Windrush scheme, but a decision has still not been made.
I have followed up my question with a letter to the Home Secretary.
I also asked the Home Secretary to assure me that every action is taken to make sure similar delays do not happen with the Government's new Windrush compensation scheme. I will continue to do all I can to support my constituents and will provide them with assistance if they need to apply for compensation under this scheme.
I was extremely proud to open the new outreach office for homelessness charity Emmaus on Hinckley Road on Friday.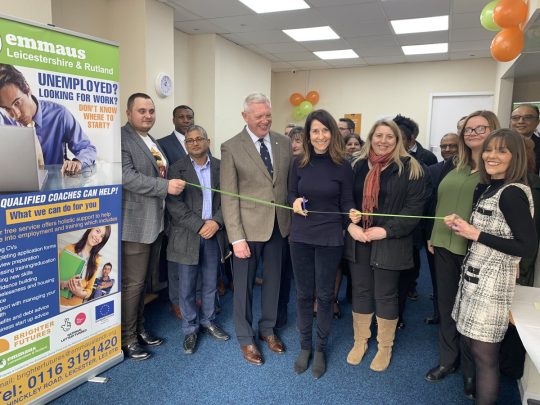 Emmaus is a fantastic charity that is dedicated to giving people who have been homeless the opportunity to rebuild their lives and get back on their feet.
Their brilliant new "Brighter Futures" project is there to provide even more help for people to find work and training with personalised support and advice – from help writing CVs, confidence building, housing advice and benefits and debt advice.
If you'd like to learn more about the project visit Emmaus Leicestershire