Articles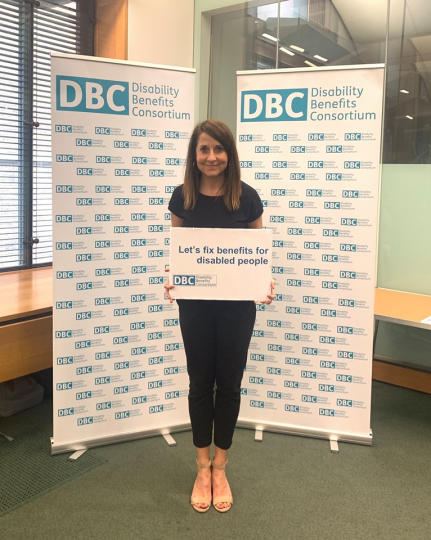 I recently attended an event in Parliament hosted by the Disability Benefits Consortium (DBC), an organisation which represents 80 national disability organisations.
At this event, the DBC launched a report which shows that disabled people have been hit four times harder than non-disabled people by benefit cuts over the last ten years. They have lost on average £1200 each year because of changes to the welfare system, compared to £300 for people without a disability.
It is absolutely appalling that disabled people are losing out on vital support because of a system that is meant to help them deal with the additional costs of having a disability. That's why I am supporting the recommendations from the DBC for urgent reform, which you can read about here.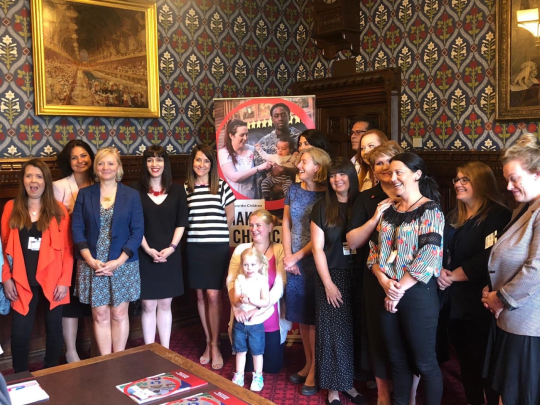 One of the biggest challenges facing low income parents is the cost of childcare. This is an issue I have campaigned on ever since I was Director of the Maternity Alliance charity, before I became an MP.
I'm very concerned that under Universal Credit, parents are required to pay their childcare costs up front before being reimbursed up to a month later. A full-time childcare place can cost up to £1,000 a month – money low income parents just do not have. This means many parents face a cycle of debt or being blocked from work altogether.
That's why I'm backing Save the Children's campaign for parents on UC to get their childcare costs paid up front. I recently attended an event in Parliament to hear from low-income parents directly about their experiences. You can read more here and here.
Over 30 per cent of vulnerable families here in Leicester could be missing out on the Healthy Start vouchers that they may be entitled to.
Families with children under 4 and pregnant women are entitled to the vouchers to help them buy fresh fruit, vegetables and milk. Pregnant women can also access vouchers to enable them to buy vitamins to help them through their pregnancy.
Many of our local supermarkets are not listed on the Healthy Start website, meaning local families may not know when they can use their vouchers.
I have written to the Chief Executives of all major supermarkets and the managers of local stores to make sure that they accept the vouchers, to ensure they train their staff in accepting and promoting the vouchers and to ask them to ensure their stores are listed on the Healthy Start website.
You can check if you're entitled to Healthy Start vouchers here www.healthystart.nhs.uk/
I have today, Wednesday, called on the Government to take urgent action after new figures were released that show over 40 per cent of children in Leicester are growing up in poverty – which is a rise of almost three per cent in the last year. Here in Leicester West we have over 11,600 children living in poverty.
These shameful figures lay bare this Government's failure to tackle child poverty, harming their life chances and our country's future success.
Children living in poverty are more likely to start school months behind children from better off backgrounds. They are also less likely to do well at school, go onto further education, earn the same salaries as their better off peers and therefore find a way out of the poverty trap.
Poverty doesn't just affect families on benefits, it's also working parents who are increasingly finding themselves and their children trapped in poverty. The shambolic introduction of Universal Credit and the rise in zero hours contacts alongside increasing rents and the rising cost of living mean more and more families across Leicester are struggling.
I believe that no child should be growing up in poverty. The Government must wake up to this crisis and take urgent action to ensure every child has an equal chance in life.