Articles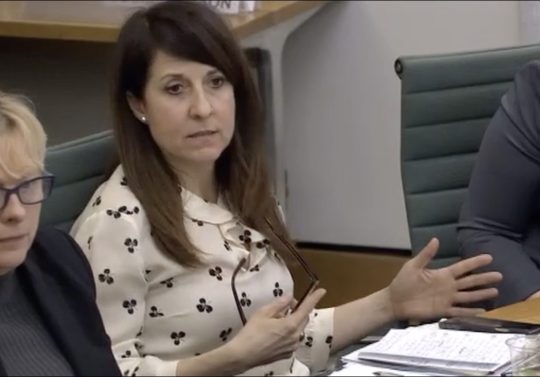 This week the Government announced several measures to support businesses and households through the coronavirus outbreak.
These measures are welcome, but the truth is that other countries are already providing far more support to workers, the self employed and people who've lost their jobs.
Of course the Government must get this right, but they must also act faster and with measures that are proportionate to the crisis we're facing.
Resolution Foundation, a leading think tank, have said that we need package of support worth £22bn to see firms, workers and families through the economic impact of coronavirus.
Foodbank use has increased massively across the UK in recent years – with some Leicester-based foodbanks reporting a 30% increase in demand since the introduction of Universal Credit.
The Making Ends Meet report, published by my Labour colleague Alison McGovern MP, sets out a credible plan to end the need for foodbanks. Some of the practical and affordable measures in the report which would make a real difference, are:
Removing the two-child limit in Universal Credit
Reducing the waiting time for Universal Credit
That is why we are calling on the Chancellor to take action in the upcoming budget. You can read a letter to the Chancellor that I signed along with other MPs, and also find out more about the campaign, here. You can also read the full Making Ends Meet report here and find out more about what I am doing to end the need for foodbanks here.
I am deeply worried by new figures from Feeding Britain, a national charity working to alleviate and eliminate hunger across the country, which show that £560,000 was deducted from Universal Credit (UC) claims in Leicester in the month of August 2019. A little under half of that sum came in the form of deductions for UC advance payments.​​
Under the current system, claimants are forced to wait at least 5 weeks until their first payment. This is a huge problem because during this period many are left without an income and have to apply for an advance payment to plug the gap. Advance payments are then repaid via deductions from UC, which leave claimants short each month and trap them in a cycle of debt.​​
All along I have warned the Government about the continuing problems with UC here in Leicester, but they have refused to listen.​ It is simply unacceptable that almost 7 years after Universal Credit was first rolled-out, the Government has still not fixed fundamental flaws such as the 5-week wait. To make matters even worse, it was revealed last week that full rollout of UC is being delayed yet again, adding £500m to its overall cost. ​
The Government must face up to reality and fix this broken system once and for all.​
I recently visited New College Leicester to help launch their "Tins for the Tenth" campaign to feed at least 10% of the homeless population.
According to the housing charity Shelter, at least 280,000 people in England are homeless with thousands more at risk of being homeless, including 3,700 people here in Leicester.
The students at New College plan to ask schools from across the city to help them collect the tins which will be distributed amongst various homelessness projects across the city. They also want to use the "Tins for the Tenth" campaign to help raise awareness amongst young people about the root causes of homelessness and what can be done to tackle the problem.
I am so proud of these students who are doing a fantastic job and I would strongly encourage other schools to get involved.