Articles
I was extremely proud to open the new outreach office for homelessness charity Emmaus on Hinckley Road on Friday.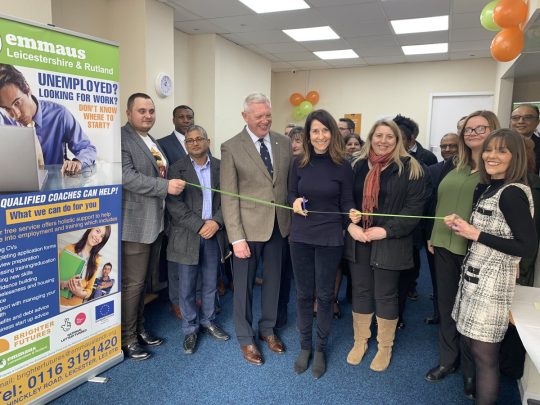 Emmaus is a fantastic charity that is dedicated to giving people who have been homeless the opportunity to rebuild their lives and get back on their feet.
Their brilliant new "Brighter Futures" project is there to provide even more help for people to find work and training with personalised support and advice – from help writing CVs, confidence building, housing advice and benefits and debt advice.
If you'd like to learn more about the project visit Emmaus Leicestershire
The Government has announced that from this spring disabled pensioners will no longer have to have their Personal Independence Payments (PIP) awards repeatedly reviewed unless their circumstances change. The Work and Pensions Secretary also announced her plans to merge the work capability assessment process for PIP, Employment and Support Allowance and Universal Credit from 2021. You can read more about the changes here.
However, I am seriously concerned that simply merging these assessments will not deal with their underlying problems. The current system clearly has serious flaws. More than 70% of all PIP assessments that are appealed have that assessment overturned by a tribunal, rising to 83% for people with multiple sclerosis.
On 6th March I questioned the Minister for Disabled People about what the Government would do to address these worrying failures in the assessment process.
The Government has finally published its draft Domestic Abuse Bill, two years after pledging to change the law. Whilst I welcome the steps the Bill will take to reform family courts and create a commissioner for tackling violence against women and girls, I have serious concerns about a number of key issues that have been excluded. The Bill fails to address how women in poverty are less likely to leave abusive relationships because of concerns about money and it doesn't recognise how migrant women who have suffered domestic abuse are not able to access financial support and are much less likely to seek help because they fear deportation.
In addition, the Bill only covers England and Wales, preventing it from being used to address human rights issues for women in Northern Ireland who are currently denied access to abortion. On 30th January, I challenged the Home Office Minister about the failures in this Bill.
You can read more about domestic abuse and the draft Bill here.
I was pleased to welcome Heidi Allen and Frank Field to Leicester recently to hear from residents, charities and organisations about the impacts of Universal Credit here in Leicester West.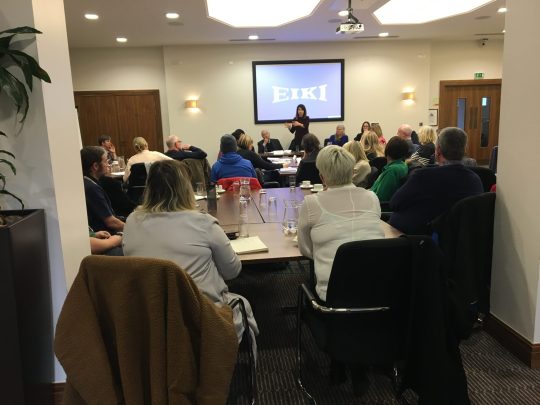 As trustees of Feeding Britain, Heidi and Frank are travelling the country to listen to people who have been affected and learn more about what can be done to support vulnerable families and I was delighted that Leicester was the first stop on their tour.
During their time in Leicester they visited E2's foodbank and heard from local residents who are struggling to make ends meet, including one lady who is struggling to survive on her pension and support her son who recently suffered a stroke and is being told he is fit enough to take a job over 40 miles away! During their visit I chaired a meeting of the Feeding Leicester group who shared their experiences of how they are supporting vulnerable families from across the city.