Articles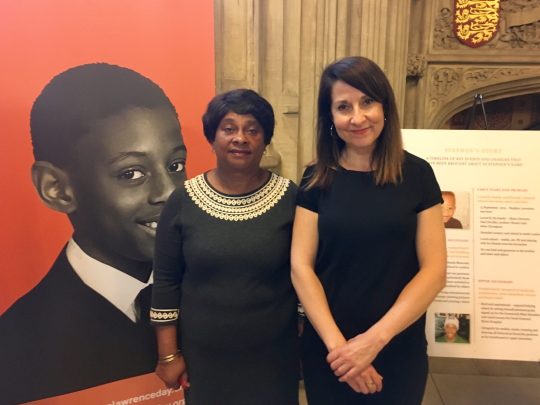 On 20 May, I joined Doreen Lawrence at the launch of the inaugural Stephen Lawrence Day in Parliament. This annual day of remembrance aims to engage young people in Stephen's story, with a central theme of 'Live Our Best Life'. You can read more about Stephen Lawrence Day here.
Leicester's De Montfort University is the home of the Stephen Lawrence Research Centre, which is curating the Stephen Lawrence Archive and working on research into areas including the histories of BAME communities in the UK and the psychology of racial violence. I would encourage all schools to visit the centre and use the guides produced by the Stephen Lawrence Charitable Trust on incorporating Stephen's story into lessons and assemblies.
You can read more about the Stephen Lawrence Research Centre here.
I have today, Wednesday, called on the Government to take urgent action after new figures were released that show over 40 per cent of children in Leicester are growing up in poverty – which is a rise of almost three per cent in the last year. Here in Leicester West we have over 11,600 children living in poverty.
These shameful figures lay bare this Government's failure to tackle child poverty, harming their life chances and our country's future success.
Children living in poverty are more likely to start school months behind children from better off backgrounds. They are also less likely to do well at school, go onto further education, earn the same salaries as their better off peers and therefore find a way out of the poverty trap.
Poverty doesn't just affect families on benefits, it's also working parents who are increasingly finding themselves and their children trapped in poverty. The shambolic introduction of Universal Credit and the rise in zero hours contacts alongside increasing rents and the rising cost of living mean more and more families across Leicester are struggling.
I believe that no child should be growing up in poverty. The Government must wake up to this crisis and take urgent action to ensure every child has an equal chance in life.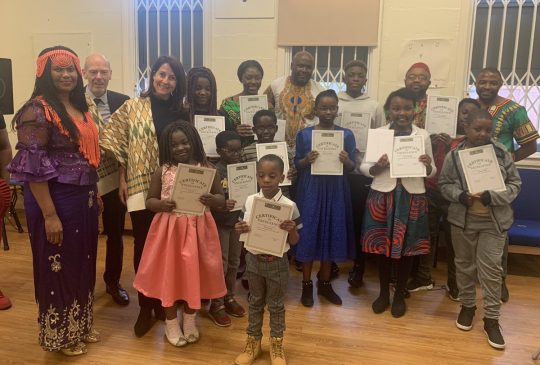 Today I joined the African Network Leicester at an event in Beaumont Leys where I presented some inspiring young people with an award for achieving excellence in education. This is the first time that the awards have been given and they recognised the achievements of African children from across Leicester, Leicestershire and Rutland.
I am extremely proud to support the African Network and the work they do in Leicester West to empower Africans and people of African heritage to their full potential.
I have long campaigned for increased safety outside of our local schools. So I was so pleased to hear that following meetings that myself and Councillor Vijay Singh Riyait have held with the school and officers from the council, additional work is now being carried out near Belgrave St Peter's Primary school to ensure young people can travel to and from school safely.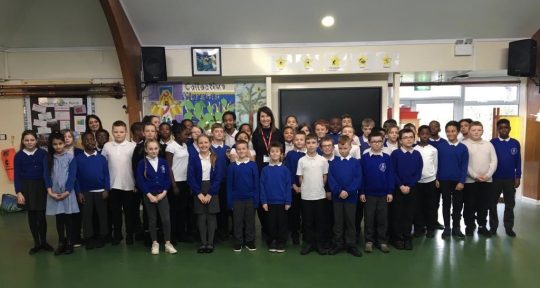 Plans have been agreed for a child bollard to be installed near the Red Hill roundabout and also on Abbey Lane. There will also be further pencil bollards installed on the corner of Thurcaston Road.
The school are also looking for a School Crossing Patrol Officer so if you know of anyone who may be interested, you can find more details here.