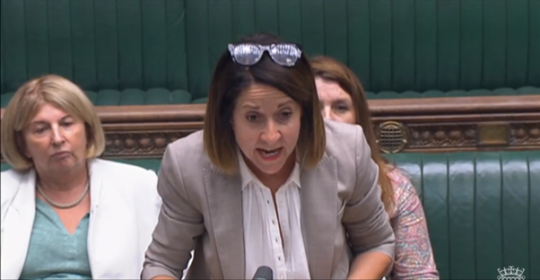 Figures released this month show that employment levels are still not back to pre-Covid levels, unemployment is rising, and there are now 2.6 million people out of the workforce due to long-term sickness – a record high. There are real problems for the over 50s, especially women, who cannot work due to physical health problems and caring responsibilities. There is also a really worrying increase in the number of young people out of the labour market, with mental health a serious concern.

Despite the consequences for individuals and our economy as a whole, the Tories have no proper plan to deal with these problems.
And so on the first day of my new role as Labour's Shadow Secretary of State for Work and Pensions, I had the chance to challenge the Secretary of State Mel Stride about these issues here.
The following day, the Government made a statement regarding the Work Capability Assessment and you can watch my response here..