Liz helps tackle traffic problems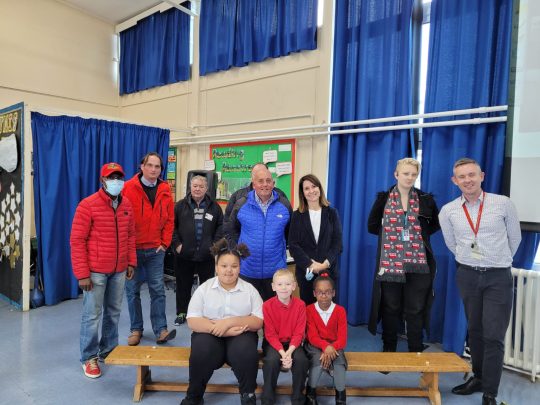 On Friday I met with brilliant pupils at Braunstone Frith Primary School who are campaigning to make their school safe by dealing with traffic problems on Tatlow Road. It was great to hear their concerns, and to discuss the possible solutions available, and to agree the next steps of the campaign.
Thanks to Ady Culpin from First Bus, Councillor Adam Clarke, the Deputy City Mayor for Environment and Transportation, and local councillors George Cole, Gary O'Donnell and Lindsay Broadwell for coming.