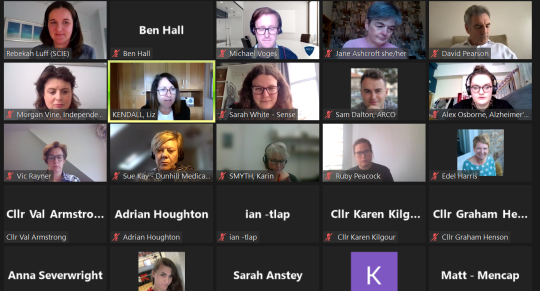 Yesterday, I hosted a virtual meeting to discuss housing and social care. I was joined by labour councillors, charities working in social care and care providers. It was a really interesting discussion on how we improve the quality and availability of homes for older and disabled people.
Some of the key challenges that came up included the lack of housing choices for older and disabled people, regional inequalities in housing provision, and a lack of support in the community to help people stay in their own home.
I am a big believer in the Social Care Future Vision that "We all want to live in the place we call home with the people and things that we love, in communities where we look out for one another, doing the things that matter to us" This is at the heart of Labour's vision to transform social care.
Meetings like this are an important part of making this vision a reality.