Liz invites Beaumont Leys pupil to Parliament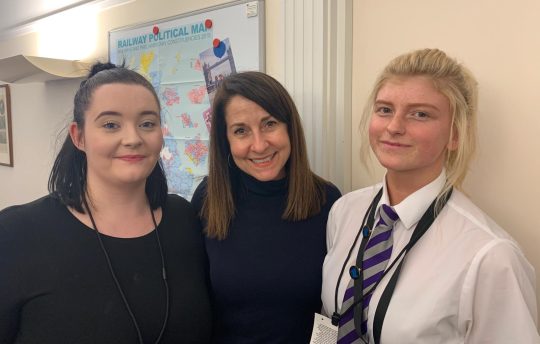 On Wednesday 6th February, I was delighted to welcome Kaitlin and her teacher Niamh from Beaumont Leys School to Parliament.
I first met Kaitlin when I visited her school to hear about pupil's experiences with social media as part of an inquiry by the Science and Technology Select Committee. You can read more about the report here.
I really enjoyed getting the opportunity to speak to Kaitlin more when she visited Parliament and wish her all the best for a successful future.