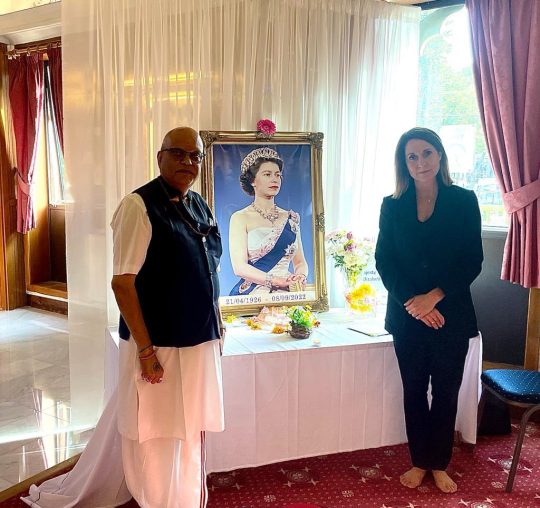 Yesterday, I was honoured to sign the book of condolences for our late Queen at the Shree Jalaram Temple on Narborough Road.
Prayers are being held in the Queen's honour every day after the daily morning Arti throughout the mourning period, and any member of the public can sign the book and pay their respects.
I also joined the special meeting of Leicester City Council at Leicester Town Hall. This was an important opportunity to reflect on her late Majesty's astonishing 70-year reign, as well as sending our sympathy and best wishes to the new King.