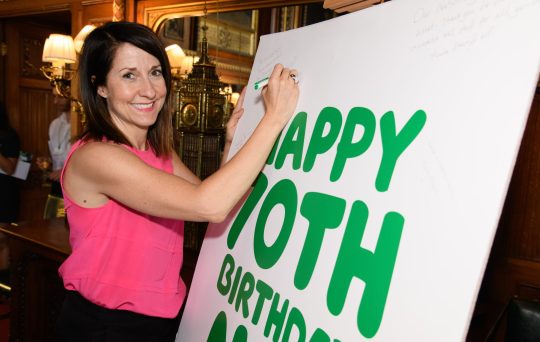 As we celebrate the 70th birthday of the NHS, I was delighted to join Macmillan this week to recognise the vital role they have played in our NHS since its creation in 1948.
Macmillan was founded in 1911, before the NHS was born, and was a vital source of help and information for patients and doctors on how to recognise, treat and prevent cancer.
Since the creation of the NHS in 1948, Macmillan have invested millions of pounds and played a vital role in our health service. There are now over 2,000 Macmillan nurses supporting cancer patients and their families right across the country.
I recently visited Leicester's Royal Infirmary where I saw first-hand how vital the partnership is between Macmillan and our NHS.
Over the coming years our NHS and social care services will face huge challenges and more must be done to ensure they last for another 70 years and beyond. However, today is a day to celebrate our NHS, be proud of what it stands for and all the people who work in it.