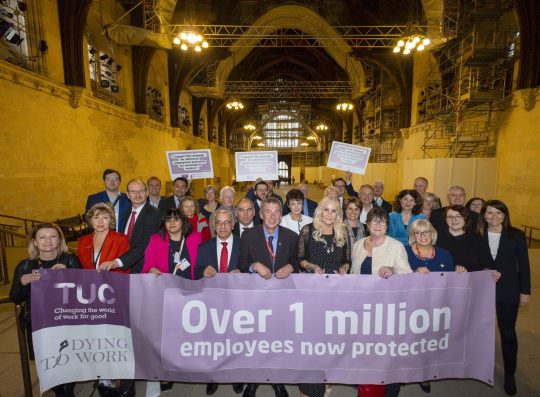 I have long supported the GMB and TUC's Dying to Work campaign to make sure employees with a terminal illness can't be dismissed because of their condition.
I was proud to join MPs in Parliament to celebrate the news that over one million working people throughout the UK are now covered and protected by the Dying to Work charter, which commits employers to providing support for any workers who become terminally ill. This is a fantastic milestone in the campaign.
You can read more about the action I have taken in my constituency to encourage employers to support their terminally ill employees here and read more about the Dying to Work campaign here.