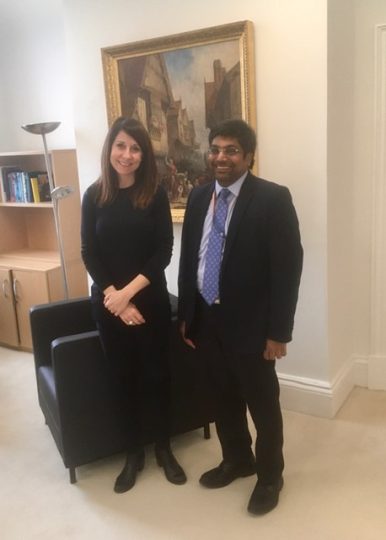 Last week I met the new Vice Chancellor of the University of Leicester, Professor Nishan Canagarajah.
Improving inclusivity in higher education is a key priority for Professor Canagarajah. He recognises Leicester's diversity as one of our city's greatest assets, and believes that the more the University reflects this, the stronger its future will be. Professor Canagarajah wants to close the gap in grades awarded to black, Asian and minority ethnic (BAME) students, and improve their experiences of life at the University. He believes increasing the number of BAME research and teaching staff is vital to achieving this goal.
You can hear more about the Vice Chancellor's plans in his inaugural speech by clicking here.