Liz meets with carers and care providers in the North West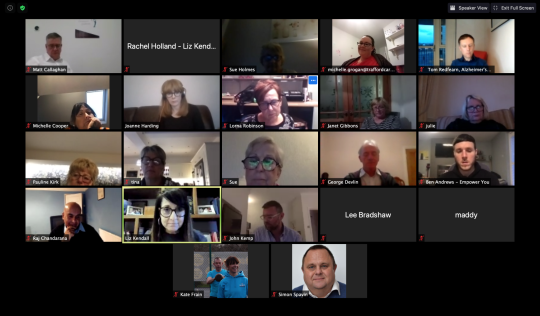 On Carers Rights Day, I spoke at North West roundtable with carers and care providers, organised by Cllr Joanne Harding.
We heard some heartbreaking stories from people who have not been able to see their families, and the key role that unpaid carers play in looking after elderly, ill or disabled loved ones.
The Government have now said that social care reform will not happen until next year.
Good quality care cannot be delivered without the involvement of families, and I hope that when plans are finally brought forward that families are at the heart of our system. They do the bulk of caring in this country, but do not get the recognition they deserve.
We must do more to identify people who need help and support, as well as getting them the basic information and advice they need. Carers also need the chance to take a proper break, so they can keep going and look after themselves as well as the person they are caring for.
I will keep pushing for long-term reform that works for all parts of the social care system.