Liz meets with Hammersmith and Fulham Council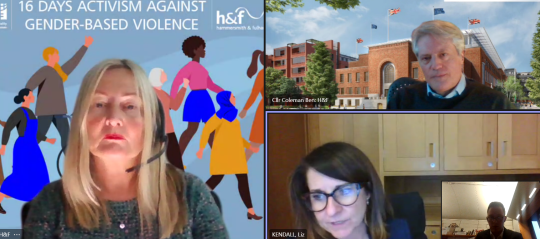 Last week I met with Cllr Ben Coleman and Lisa Redfern from Hammersmith and Fulham Council. Cllr Coleman is the Cabinet Member for Health and Adult Social Care in Hammersmith and Fulham and Lisa is the Director of Adult Social Care for the council.
It was a really interesting meeting discussing some of the great work that has been done in Hammersmith and Fulham since the council became Labour controlled in 2014.
We talked about the free home care policy provided by the council and Labour's approach nationally to social care.
Labour councils face huge challenges after a decade of cuts to their budgets and the Government's ongoing failure to support social care, but they continue to do amazing work for the people they represent.