Liz on BBC Newsnight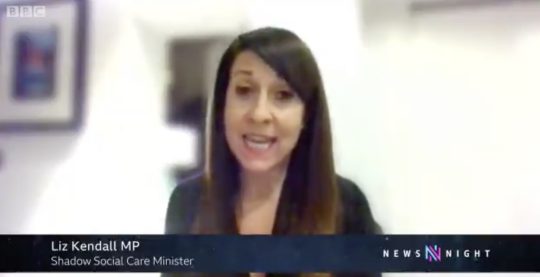 The lack of grip, priority, focus and real understanding from the Government during this crisis has highlighted the failure to see social care as equally important as the NHS.
That is why I am calling on the Government to introduce proper leadership and focus for social care with a Chief Care Officer to sit alongside the Chief Medical Officer.
You can watch my interview about this on BBC Newsnight here.