Liz and Police and Crime Commissioner discuss officer numbers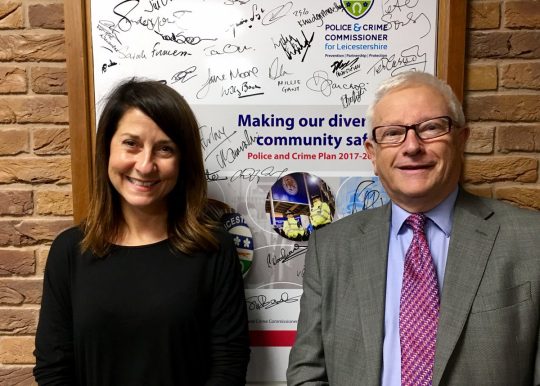 I was delighted to have a catch up with Willy Bach, our Police and Crime Commissioner on Friday.
During the meeting Willy updated me on current pressures the police are facing due to Government cuts to their budgets. He specifically wanted to make aware of the pressures they are facing with the loss of over 450 police officers since 2010.
This means that where our local police used to have one officer for every 430 residents in Leicester, Leicestershire and Rutland, we now only have one officer for every 600. The impacts are being felt across the county with crime up by 22 per cent last year and violent crime up by a third.
I'm proud to support our local police and I'll continue to campaign to keep our neighbourhoods safe by bringing back neighbourhood policing and more front-line officers to help tackle rising crime and reduce anti-social behaviour.
We've pledged to recruit over 10,000 police officers, that's one for every neighbourhood in the country. We'll also make sure that our police are properly supported with the people and resources they need.