Liz speaks at Shared Lives reception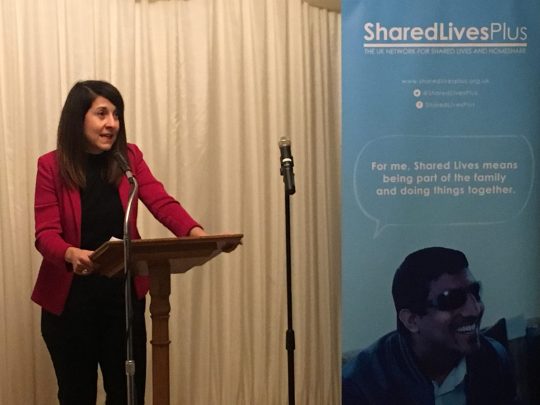 I was honoured to speak at this year's Parliamentary reception for the charity Shared Lives.
I am a long standing champion of Shared Lives both locally and nationally. Shared Lives provides a network of family based care for adults who need support, including older people and those with learning disabilities. It allows people to move in with, or regularly visit, around 8,000 Shared Lives carers in the community.
This year's Parliamentary reception focused on support for people with mental health problems. Research shows people who live with Shared Lives carers reduce their dependence on medication and the number of times they need crisis support. The companionship offered by the scheme helps people with mental health problems feel more valued, giving them the confidence to join local clubs, make friends, or take a holiday for the first time.
Read more about Shared Lives here.