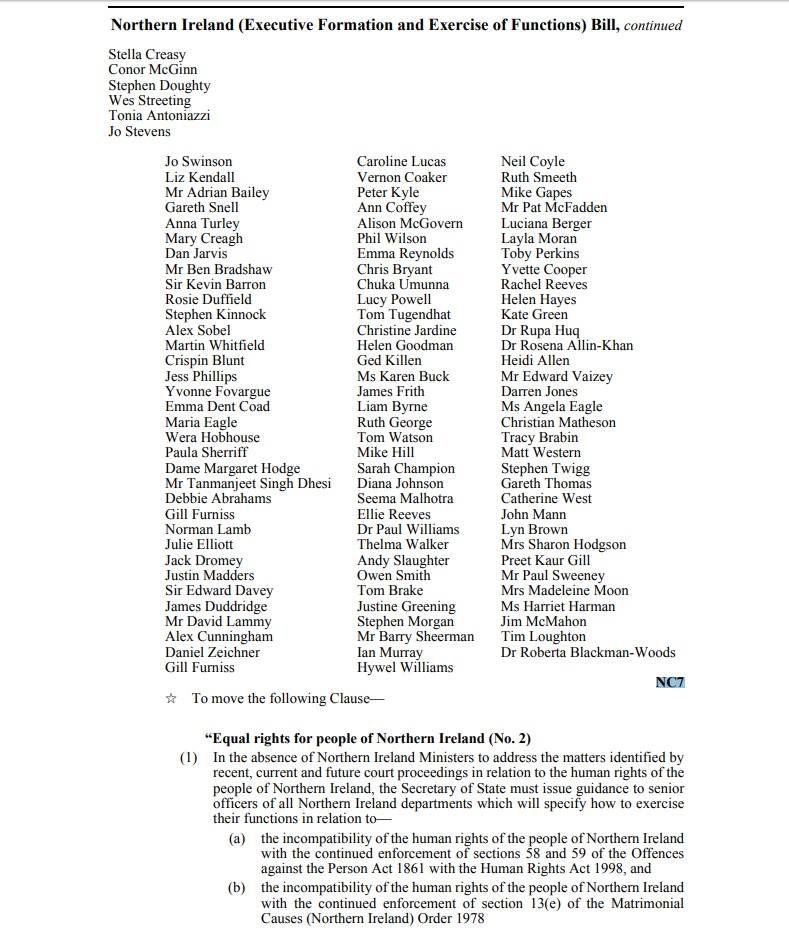 I am proud to have signed and voted for Stella Creasy and Conor McGinn's amendment to the Northern Ireland (Executive Formation and Exercise of Function) Bill that could lead to reform of Northern Ireland's abortion and marriage laws.
The amendment says that in the absence of the Northern Ireland Assembly (the Assembly hasn't been sitting for 18 months) the UK Government can direct officials on the incompatibility of Human Rights Law and the continued curbs on abortion and gay marriage.
This amendment was supported by organisations including the British Pregnancy Advisory Service and Marie Stopes and I am delighted it passed by 207 votes to 117. You can read more about Marie Stopes UK's support for the amendment here.