Liz visits Ellesmere College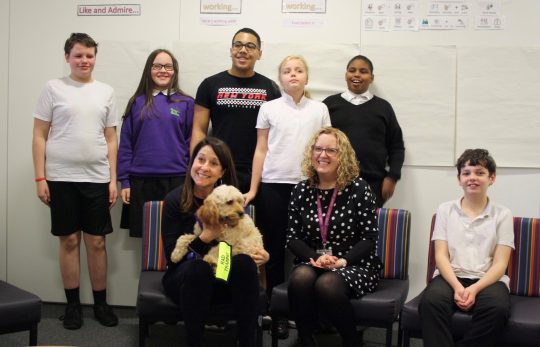 On Friday 28th February I visited Ellesmere College, a special school for students aged 4-19 in Leicester, where I met members of the School Council and Ted, a mental health assistance dog.
Ted, a 7-month-old Cavapoo puppy, has been at Ellesmere College since he was 12 weeks old and listens to children read in the new school library. Once fully trained, Ted will be able to accompany nervous young people on trips into the community and will continue to support children talking about their feelings where they wouldn't be able to open up to a person.
Young people's mental health is so important and those with special educational needs face additional challenges. I am really proud of the fantastic things Ellesmere College is doing to tackle this problem head on.