Liz visits Holiday Activities and Food scheme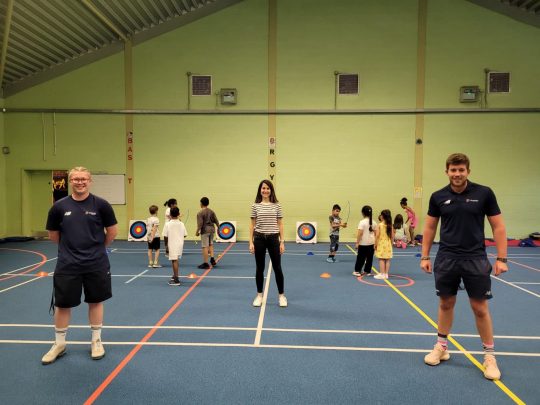 Last Friday I had an amazing day visiting Leicester City Council's Holiday Activities and Food scheme at Fosse Primary School and the Woodgate Adventure Playground.
The City Council have been working with Premier Education UK at Fosse Primary and other schools across the city to provide lots of brilliant sports and games, including basketball and archery, alongside free food. The children were SO excited and I would like to say a huge thanks to Charlie, Owen & rest of the Premier Education UK team.
At Woodgate Adventure Playground young people have also been using roller skates donated by Babington Academy, have created art & music with Pedestrian and socialise with friends. They have had access to lots of lovely food and I am so glad young people in Leicester have had this opportunity to enjoy themselves after such a difficult year.
It has been a huge effort to make the Holiday Activities and Food scheme deliver for children who need it most. I am very proud of team!