Liz Visits Local Engineering Company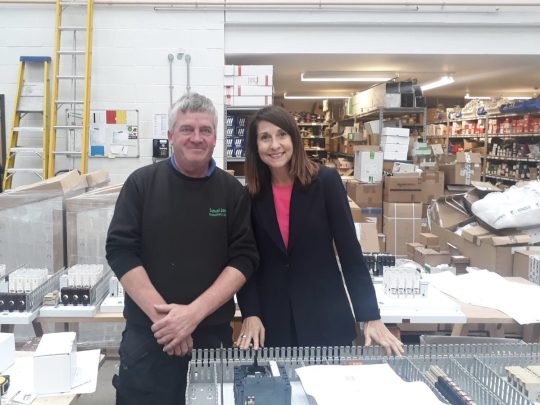 I loved visiting Samuel James Engineering last week. Samuel James is such a fantastic company providing switchgear and control systems for the railway industry.
The company are looking to expand and I am hoping to help them get space they need so we can ensure this great company has a long future here in Leicester West!