Liz visits Mowmacre Hill Primary School to learn about links with Diamond House Care Home
I spent a lovely morning on Friday at Mowmacre Hill Primary School making Valentine's Day cards. The school is doing some brilliant work to bring together the children with residents of nearby Diamond House Care Home.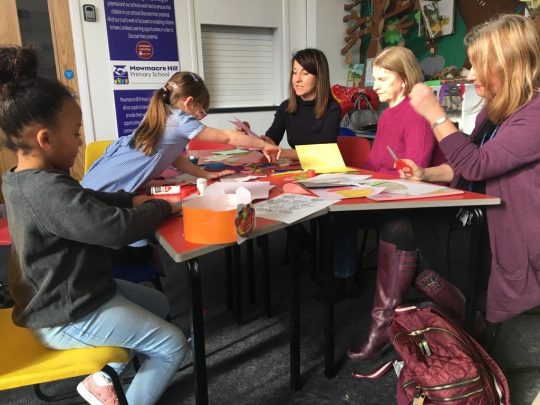 The benefits to both the residents and the children is clear to see. The residents of Diamond House love seeing the children, but the time they spend together is also helping to boost the confidence of the children who may struggle in larger groups. This is such a wonderful idea and something that we should be doing more of right across the city!